Don't judge a book by its cover is a slightly cliché term that is often easier said than done. Assuming that a 4.3 Vortec v6 was under the hood of this Chevrolet S10 Extreme was easy.
Bagged on chrome 20s, with heavy flaked clear over a custom blue, at best I expected a mildly cleaned up bay.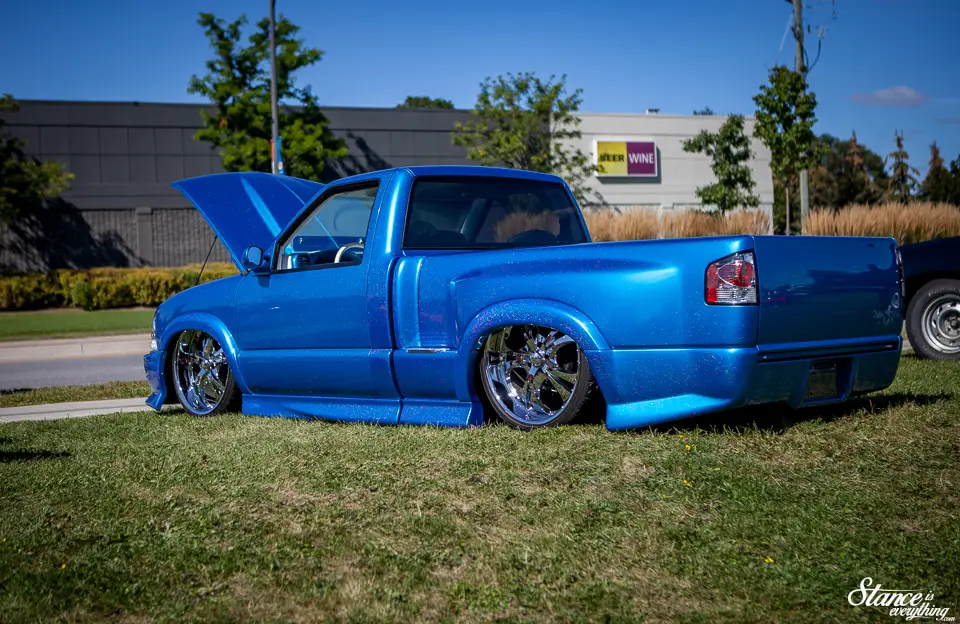 At worse I expected an excessive use of plastic blue wire loom.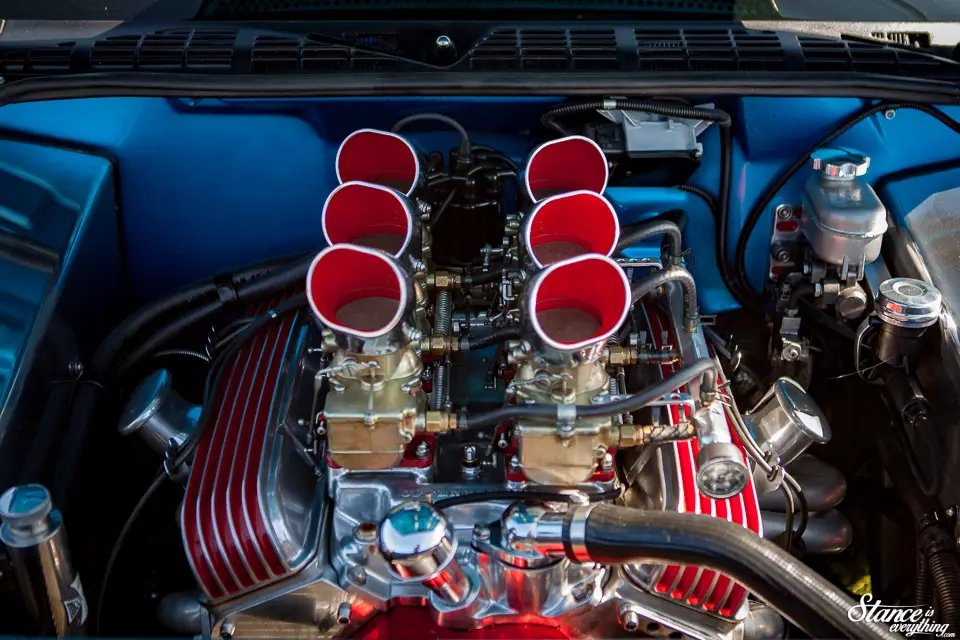 Poking a head under the the hood revealed how wrong my assumptions were. The factory 4.3 was history, replaced by a small block 350.
Better still, that small block has been done up traditional hot rod style for an interesting contrast.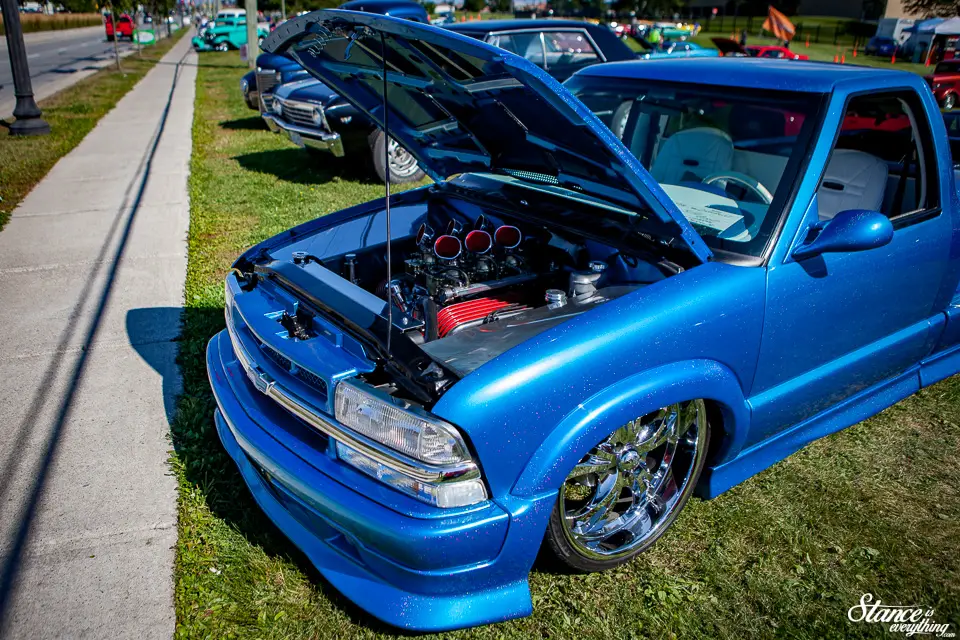 A red block, and finned valve covers starts the story, and a six carb trio with Offenauser speed equipment parts finishes it.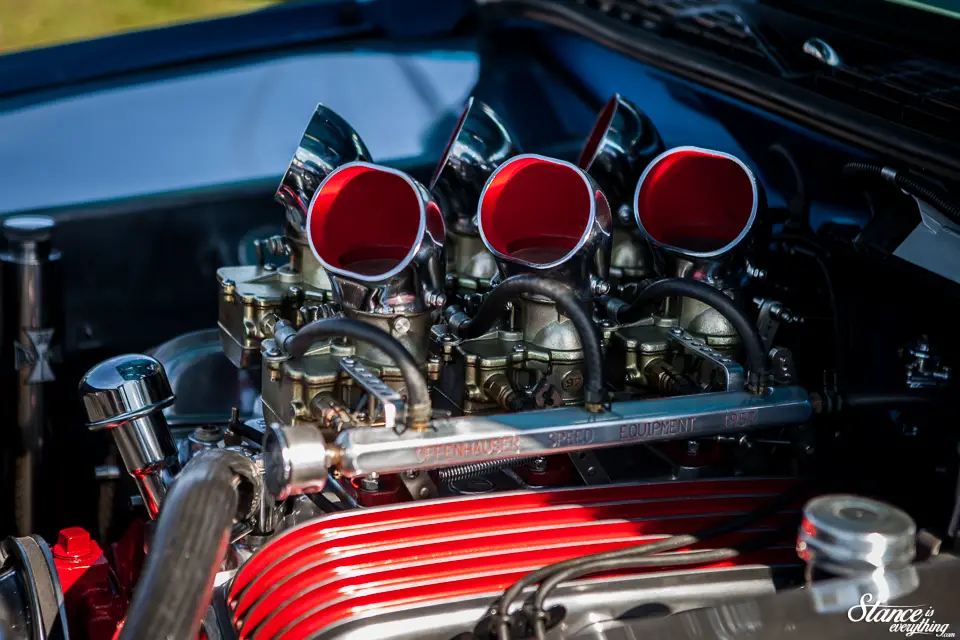 Unfortunately I've never seen this truck again, but if I do I'll be sure to grab the owner's ear for a minute.
With a unique swap like this, I know there's more story to be told.