Imagine working on a vehicle on and off for twenty years? Sounds a little crazy right? Well life happens, and once life happens to you, you start to realize how one year can quickly slip into several.
James is an Ontario minitruckin' OG and twenty years ago he took his truck off the road for an overhaul.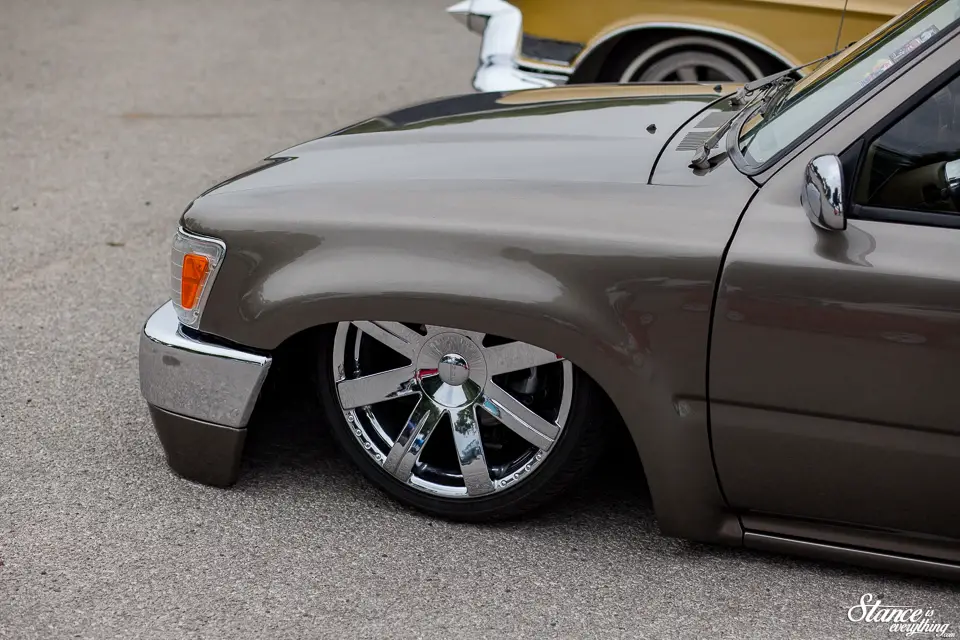 Though it took, perhaps quite a bit longer than expected, he did managed to get the truck done this year.
Additionally it's played and on the street and he plans to make up for 20 years of the truck being off the road by driving it as much as he can.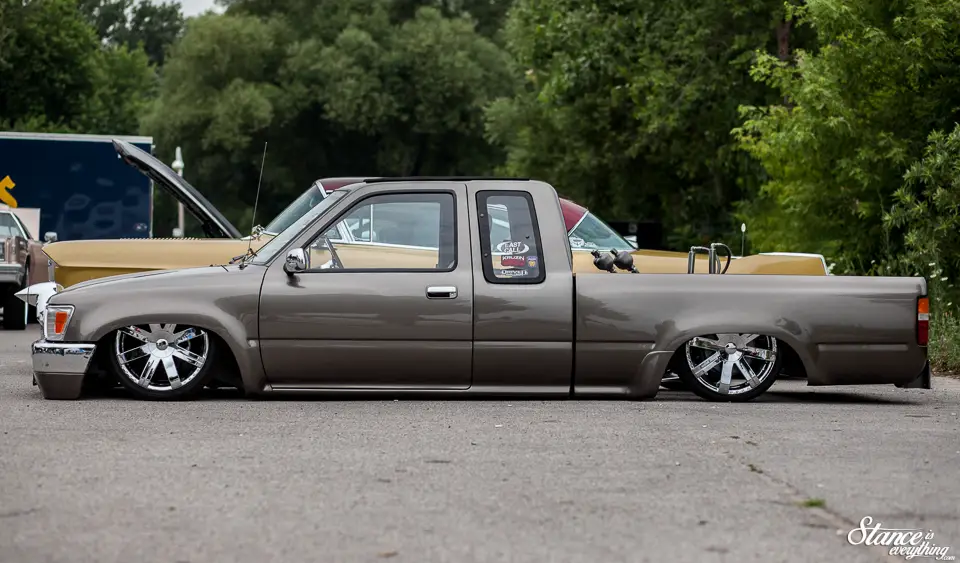 For a truck started twenty years ago, it doesn't really look dated at all.
The gunmetal paint and simple chrome was a great choice to give the vehicle longevity. Wild paint is nice, but tends to age quite fast.
In a switch on the norm James' truck also rides on a Pro Hopper set up, not, bags. Pretty cool to see and something a bit different.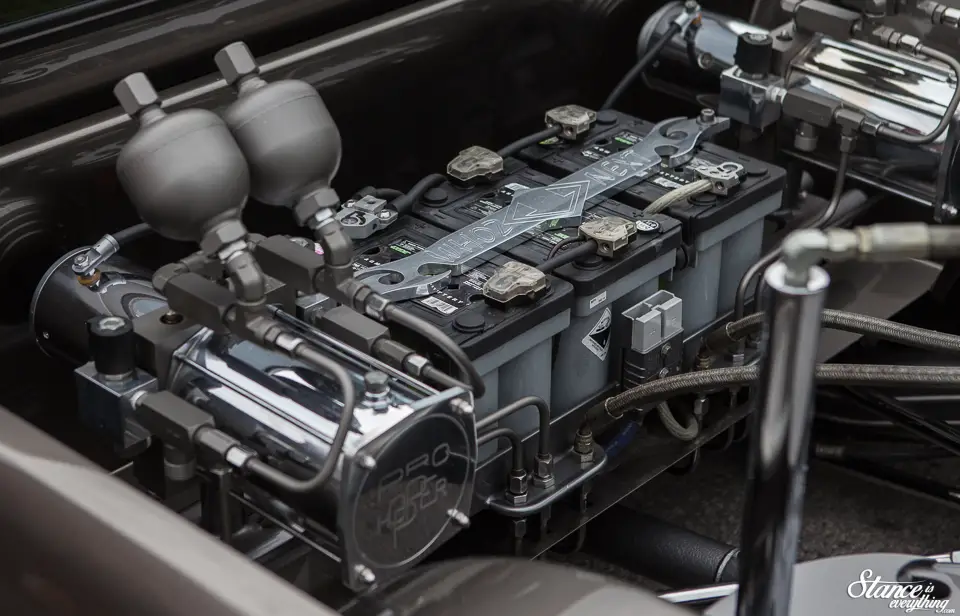 His truck being back out on the road makes me very excited for Northern Showdown that's rolling into town August 25th at Country Heritage Park In Milton Ontario.