Before The Fast and The Furious immortalized the second generation Mitsubishi Eclipse, first gens were running around three different names.
Eclipse, Talon, laser, these were all synonyms for what was essentially the same car.; a two, or four-wheel drive hatch back coupe made by Diamond Star Motors.
Known as DSMs variants of this two or four-wheel drive hatch back would eventually roll up under the Mitsubishi marquee. The Eclipse eventually went four generations deep, and with each passing generation the first became further forgotten.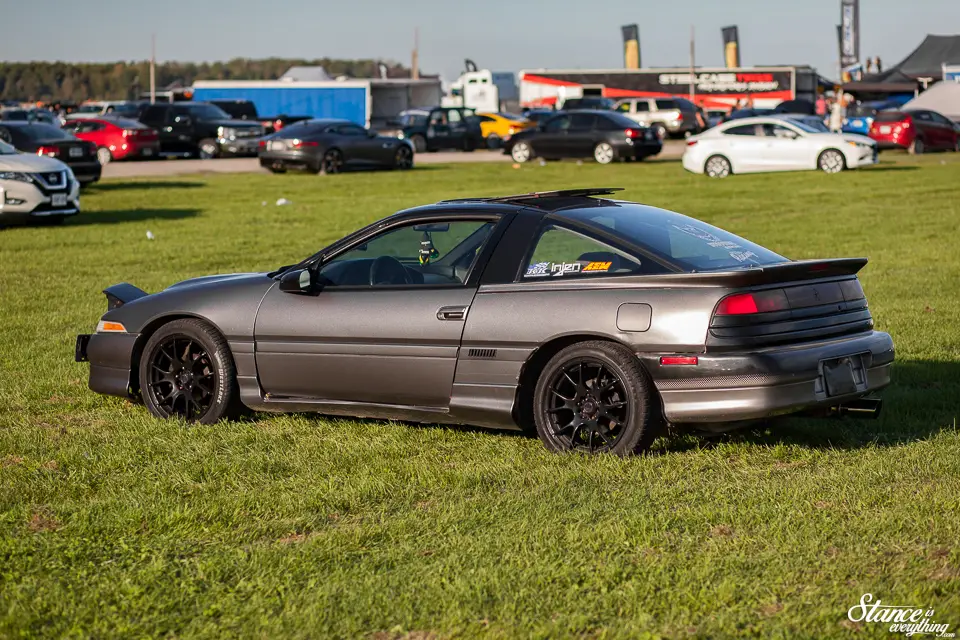 I'm not really sure why the first generation models don't get a lot of love. Stylistically they're dated, sure, but the basic wedge shape has become a staple of the "Rad" era. The Rad era is popular right now, so, why not these?
Performance wise, the cars handled fairly well and made decent power. Even today a car the size of a 1G with 180/190hp would be considered a good time.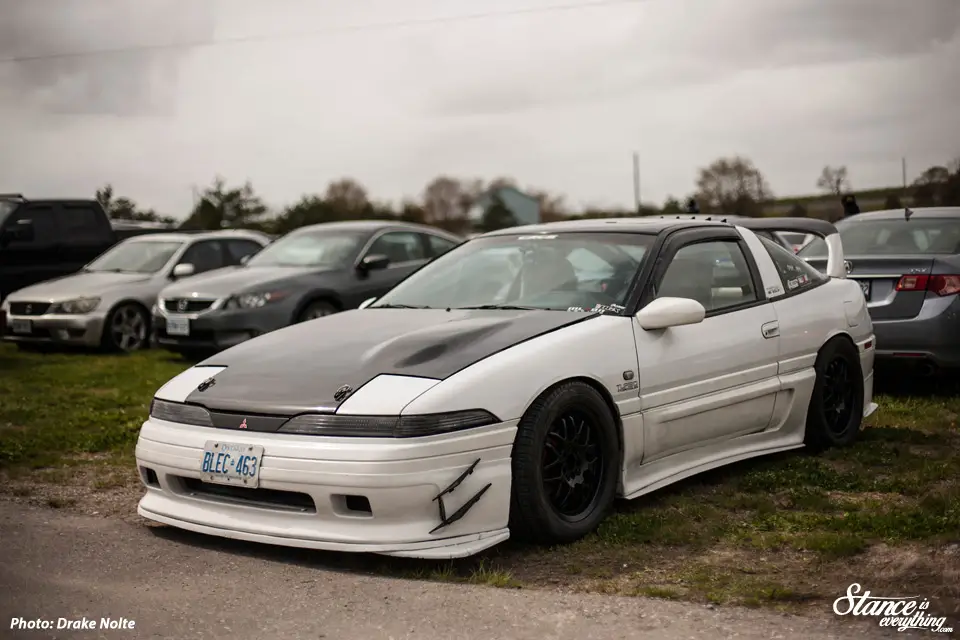 These days coming across a 1G, especially here in Ontario, so a super rare occurence. I'd honestly love to see more, but I simply don't know where they are all hiding.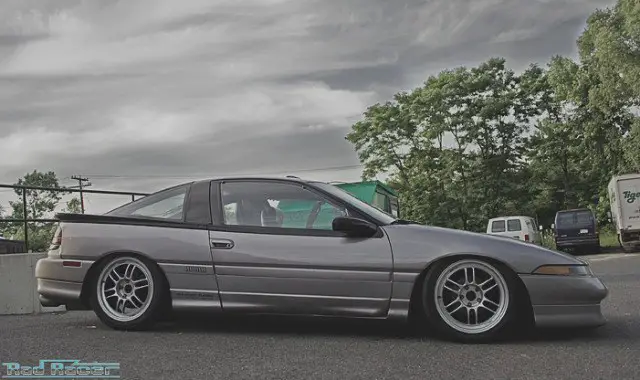 So in an effort to coax them out, I'm dedicating this Theme Tuesday to the forgotten first DSM.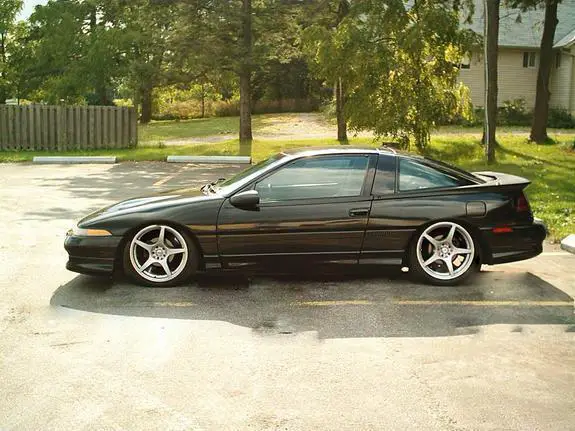 Fair warning; much like early Mopars finding these slammed isn't easy. So to bolster this list a bit I've thrown in a couple of more function forward cars.
A little function never hurt anyone right?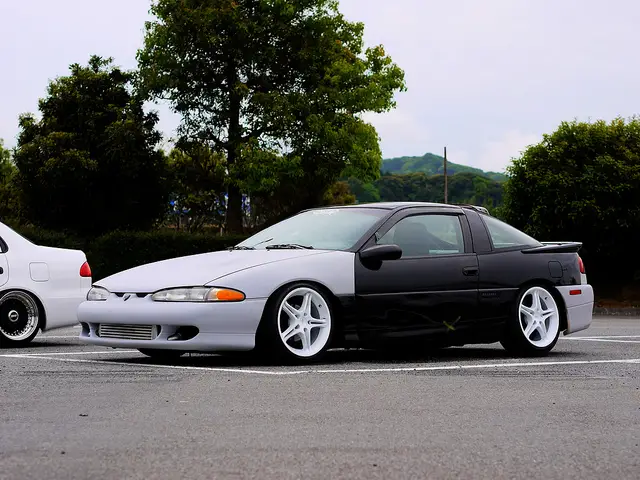 I wonder if this car ever saw painted perfection?