A couple weeks ago I stopped by Ground Rules in Oshawa for abut an hour. For the most part it was cars I had seen before, but the event was so close to my house I couldn't really miss it.
Ground Rules is a fairly diverse show that hosts plenty lot of cars I didn't expect to see. Of the group, the least expected was this Thunderbird.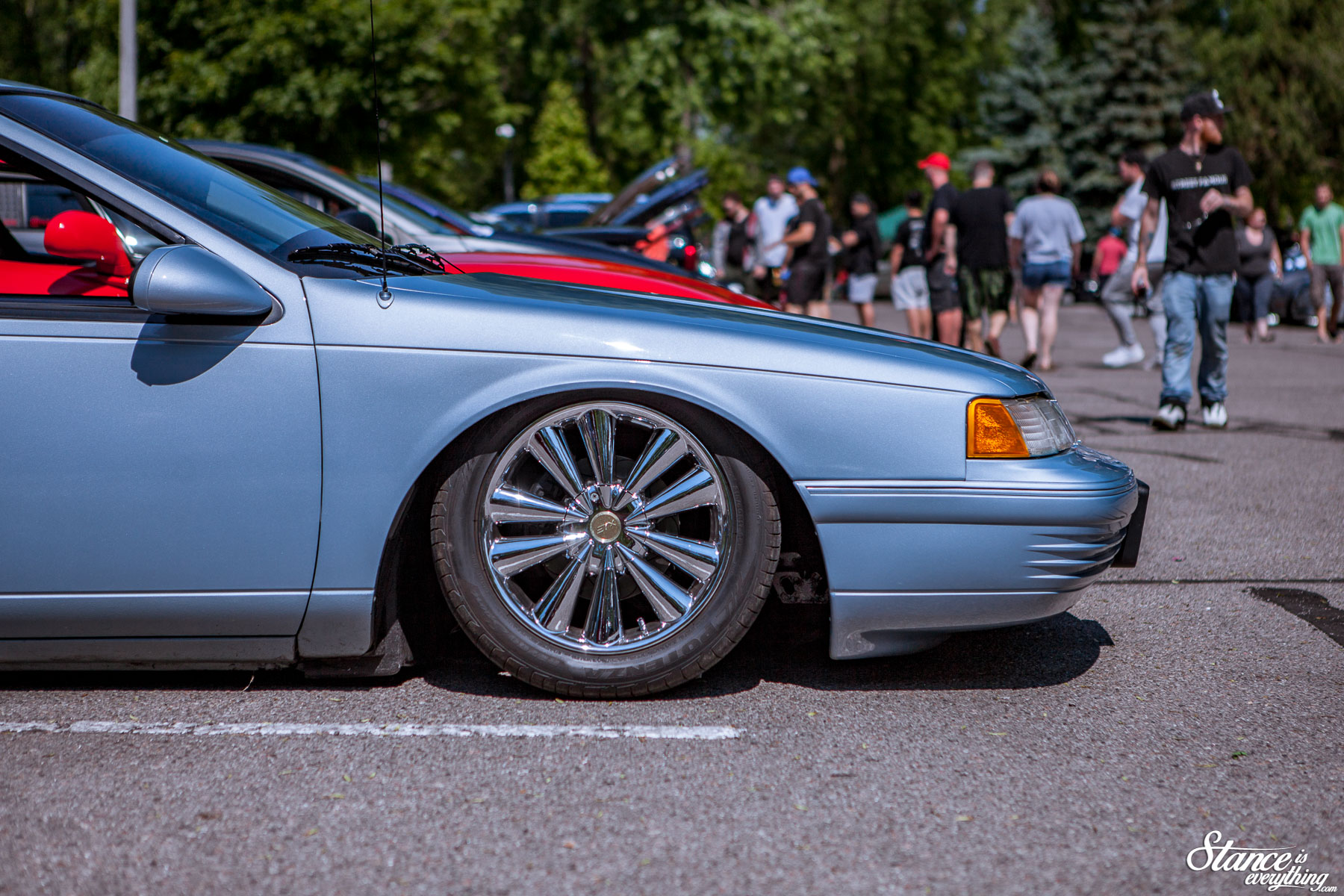 As it pulled through the parking lot, the sun reflecting off the Chrome Niche Bellas caught my eye. At one point these were the wheels to have if you wanted to be a baller.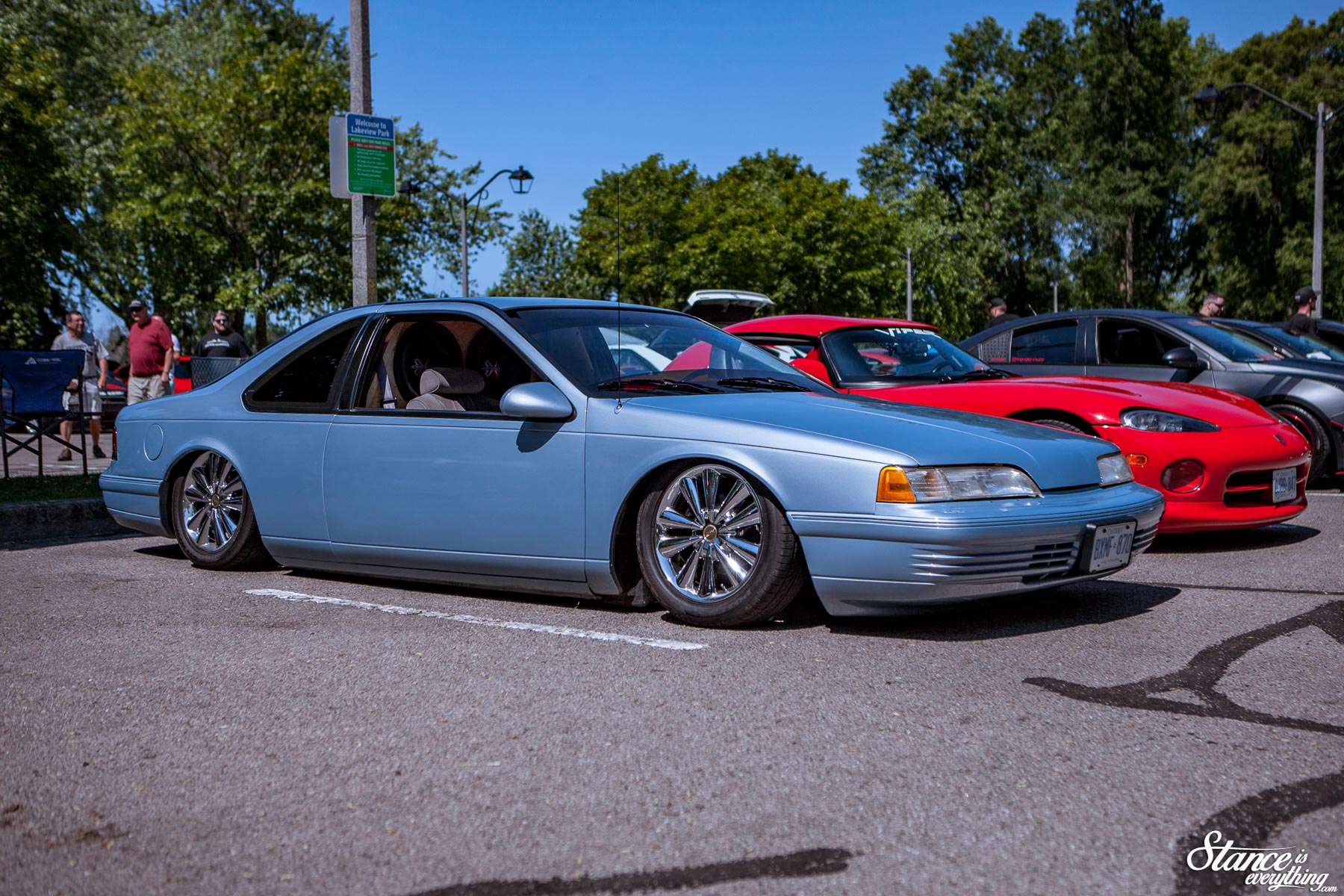 After backing in, beside a rather nice Viper, the owner laid the bird out and my jaw hit the floor. I wasn't at all expecting this bird to be on air.
So naturally I had to take a better look.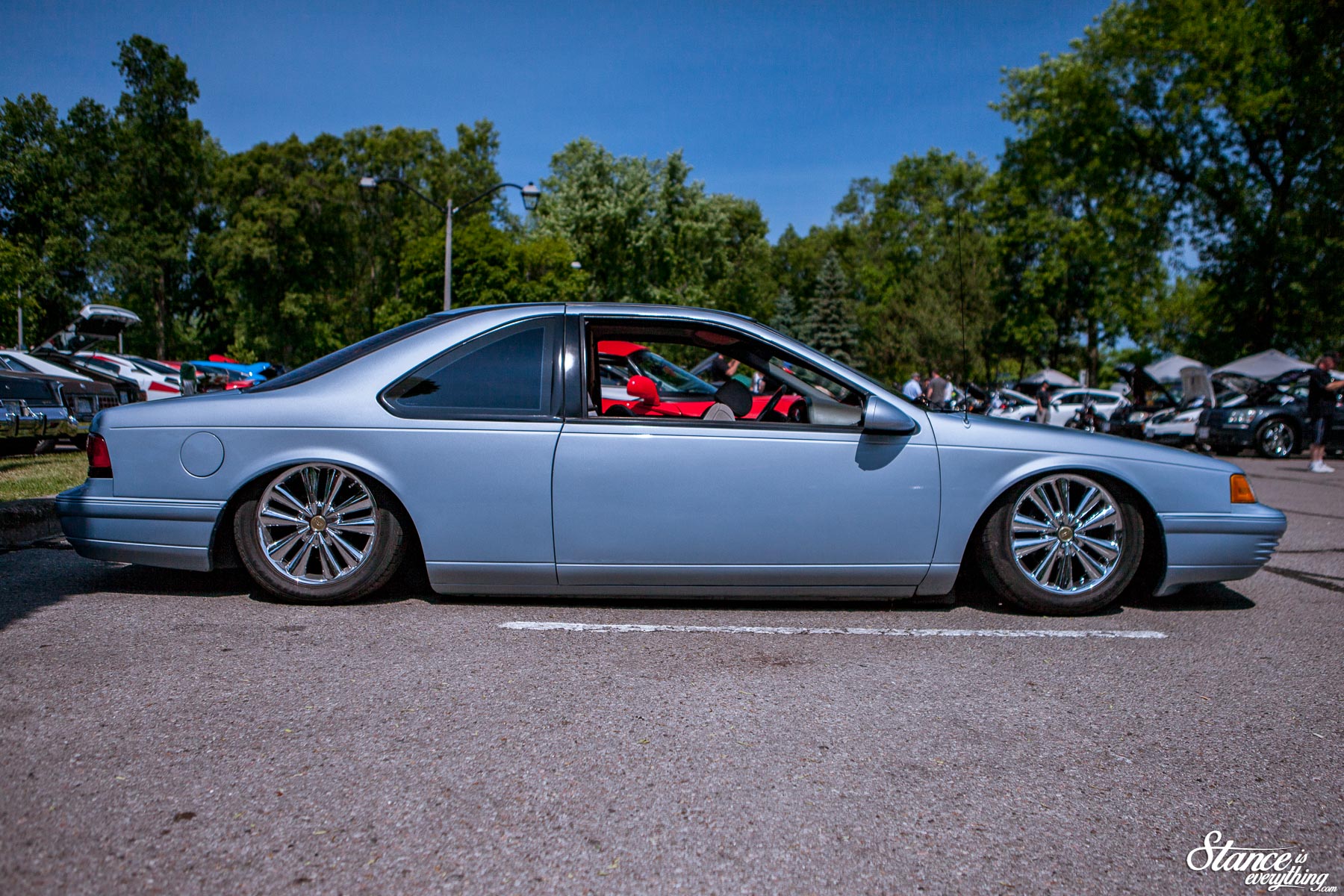 The car was clean, incredibly clean in fact with the side moldings removed and handles shaved. I since learned that the owner has owned this Ford over twenty years. The air was done over fifteen years ago.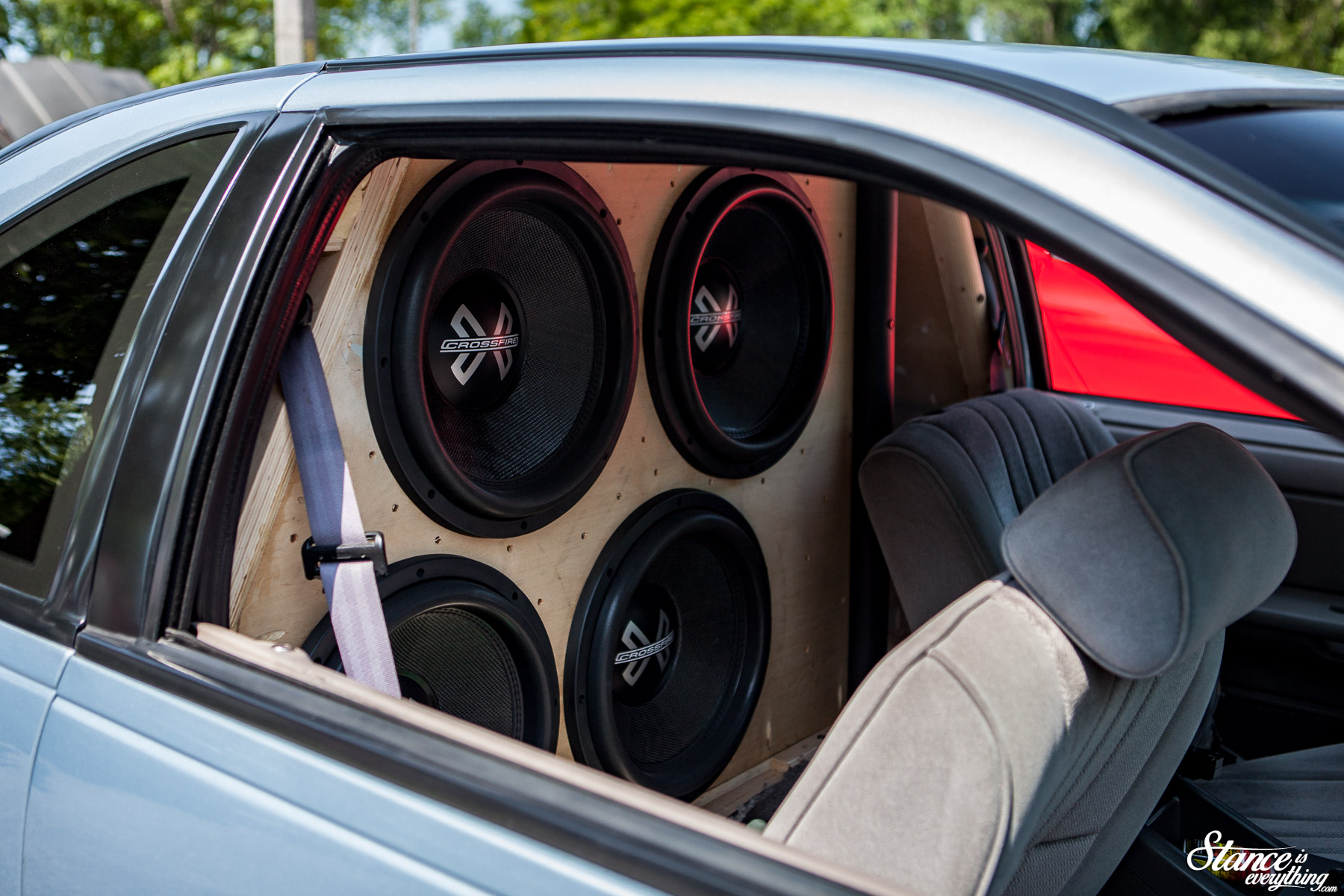 Ground Rules hosts a DB drag event and this car is fit with a formidable wall, hence this car's appearance. The car is capable of delivering just over 153 DB, that's about the volume in which it becomes hard to breath.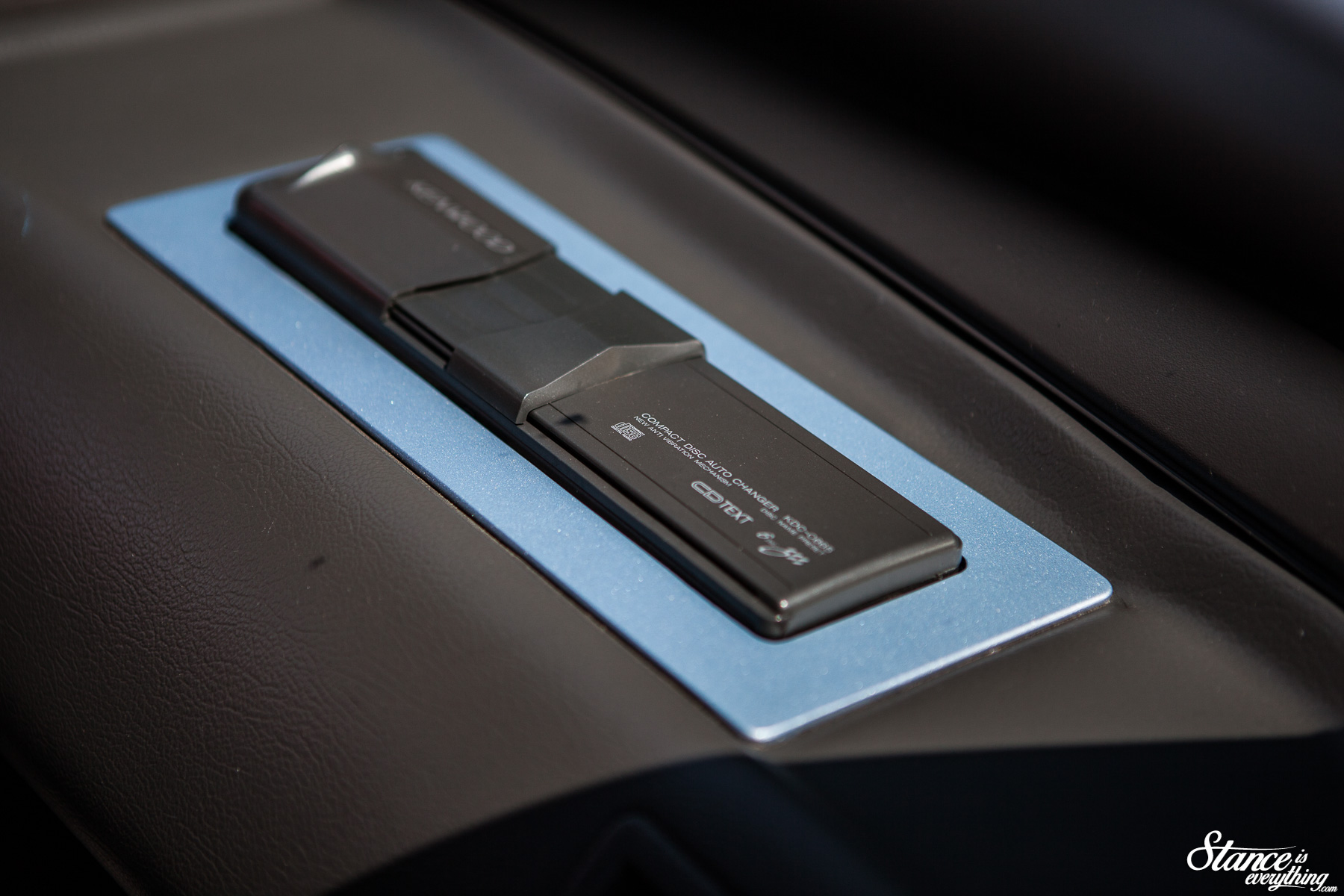 I had to chuckle at the 5 disc changer installed in the dash. I imagine anywhere near the rear end it would skip as soon as the bass dropped.
If you want to know more about the build @testtones812 is the owner. I have it on good authority the man builds a mean sub box.