I've never been a vehicle purist, I am all about doing whatever it takes to get your vehicle to suit your needs, if a motor from another company fits under the hood of your car and can make more power cheaper than one of it's parent brand then by all means put it in there. If  you are a die hard Honda Hatch fan and an RWD vehicle fan at the same time and the only way to combine the two means sacrificing a clean CRX shell that a lot of people would pay good money for than so be it.  As long as the end result is better than what it started as then why not cut, weld, and modify? I love off the wall builds and these two are some of the GTA's finest.
SR20 E30
Ryan and the crew at Union Autoclub are not out to make any friends with this swap, they are out to make a competitive street/drift machine. As soon as Ryan posted pics of his e30 on Toronto BMW message board maxbimmer.com the crowd was split down the middle, purists on one side non purists on the other.
The m20 isn't really anything to write home about so I am not sure why everyone has their panties in a knot, and additionally the guys from Union Autoclub seem pretty cool so I am going to watch this one progress and hopefully check out this car at a few events next summer.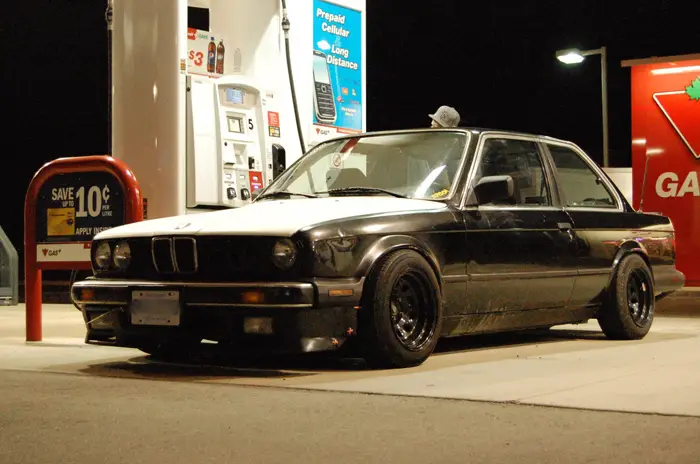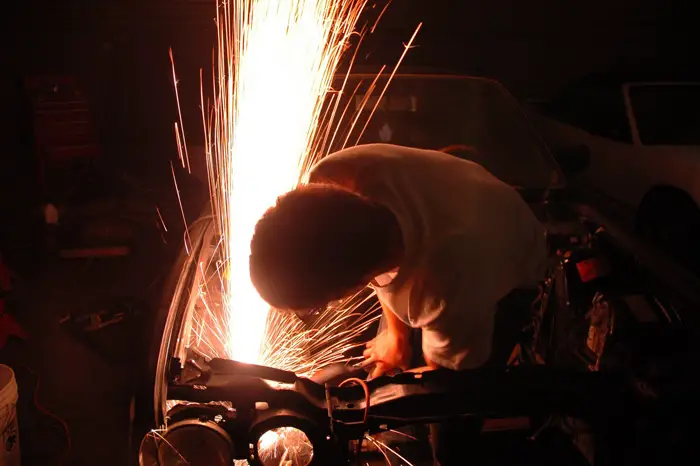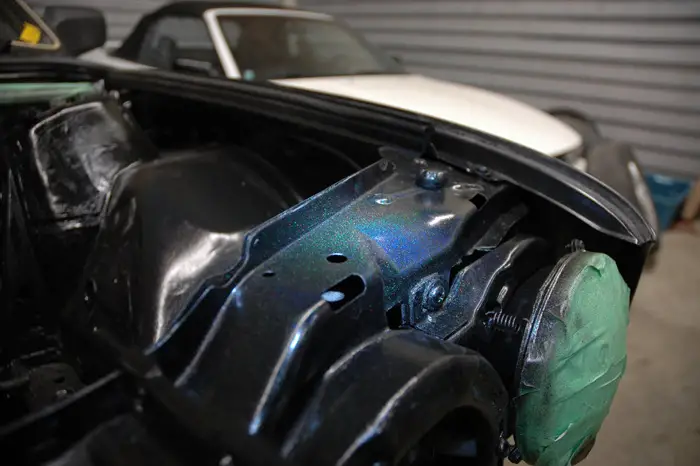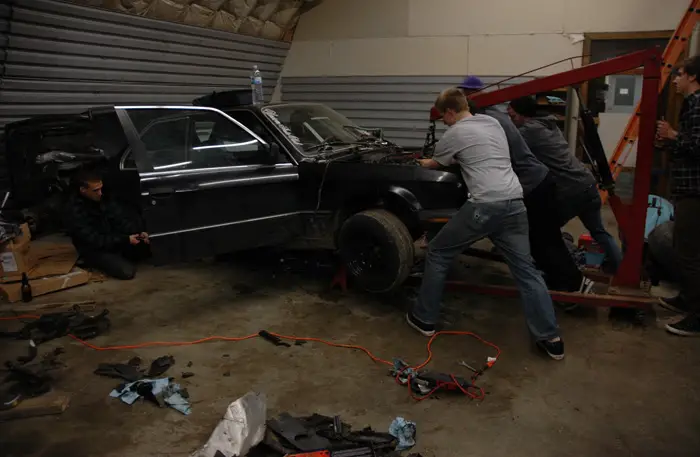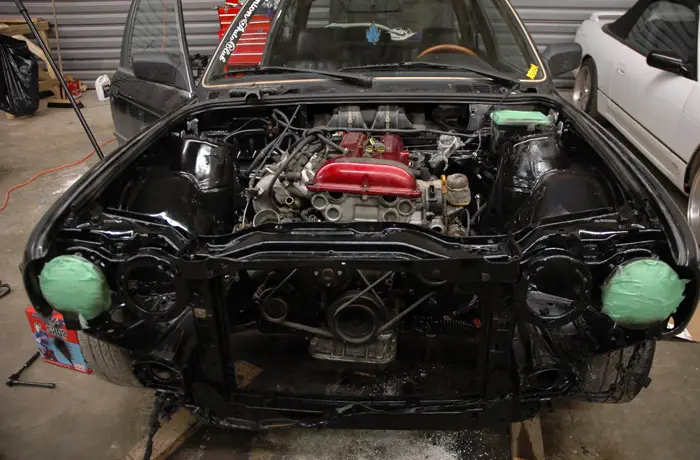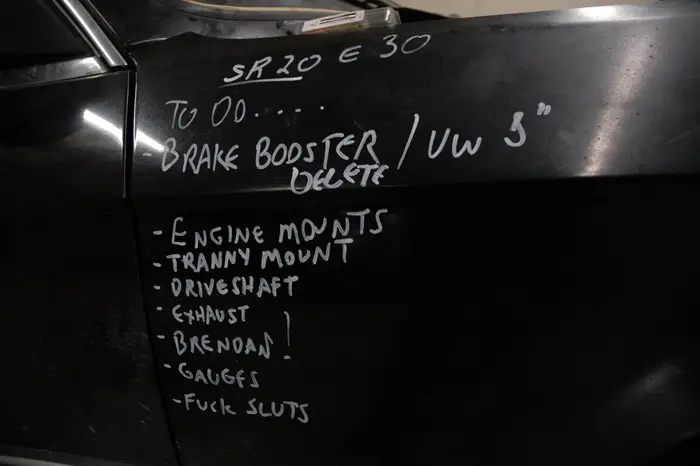 This build can be followed on the Union Auto Club blog and I must say I am jealous that they have a nice and presumably warm spot to work in, wish I had one of my own my dads garage is getting mighty cold these days.
RWD CRX
This rwd crx build is completely insane, and I love it. To take a reasonably sought after shell (in this part of the world where Honda's crumble to rusty dust) and hack into it to create what you want takes guts, confidence and fabrication skill. Aaron seems to have n short supply of any of these traits.
Aaron  has embarked on a 2 year, give or take, RWD crx project that is going to be using the running gear out of a Honda s2000. Unlike Ryan,  Aaron likes to keep things all in the same family and I have no issues with that either, quite frankly this car is going to be so unique when its finished that it hardly matters what is under the hood. The amount of fabrication and calculation that is going into this build is truly impressive. I check on this build from time to time and each time I leave more impressed than the last.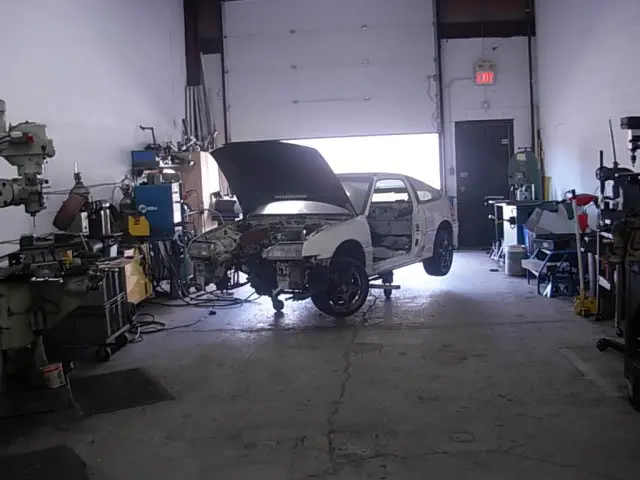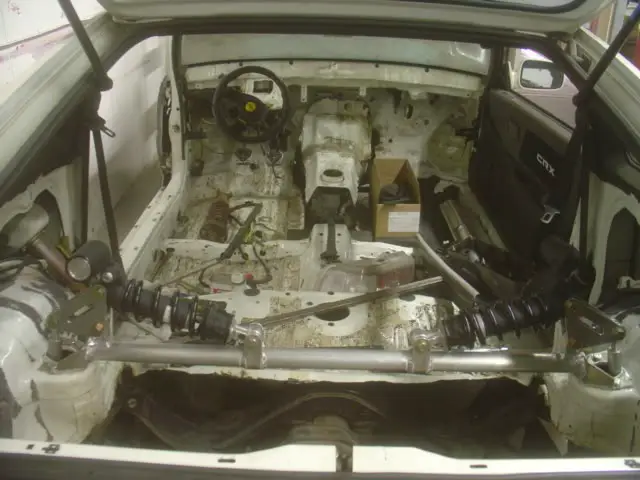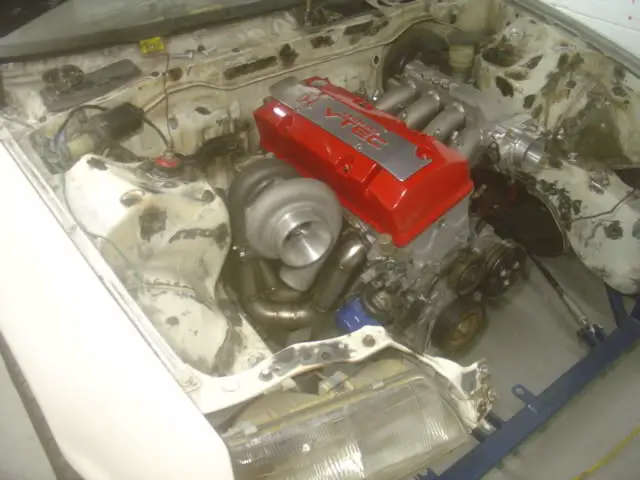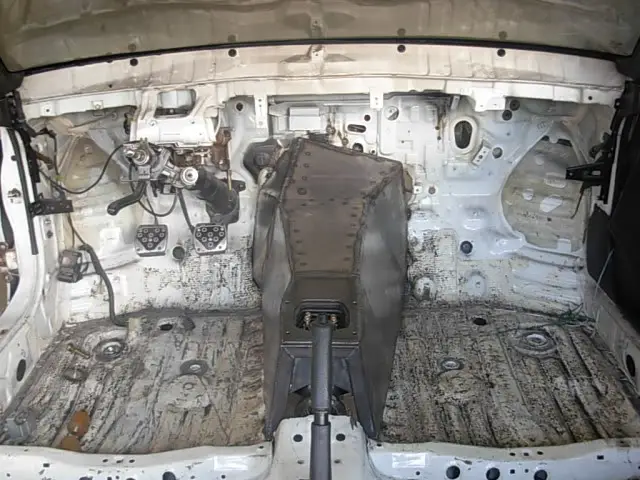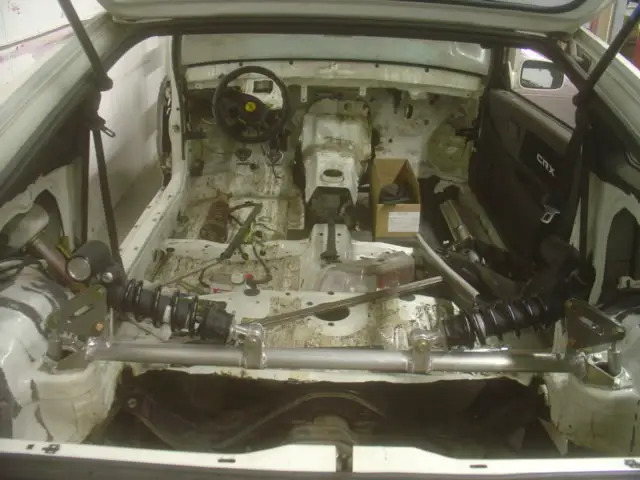 You can follow this build over on JDMrides.ca the images on the first few pages are down so I linked you in about half way through.
Got a crazy build in the works? Let me know at [email protected] and if you want to see some more crazy builds head over to Build Threads, the hybird awd Fiero is bananas.