Ron Vizelman built a one of a kind Volkswagen Beetle by installing a turbocharged 4.3L Chevrolet Vortec motor in the front of the car.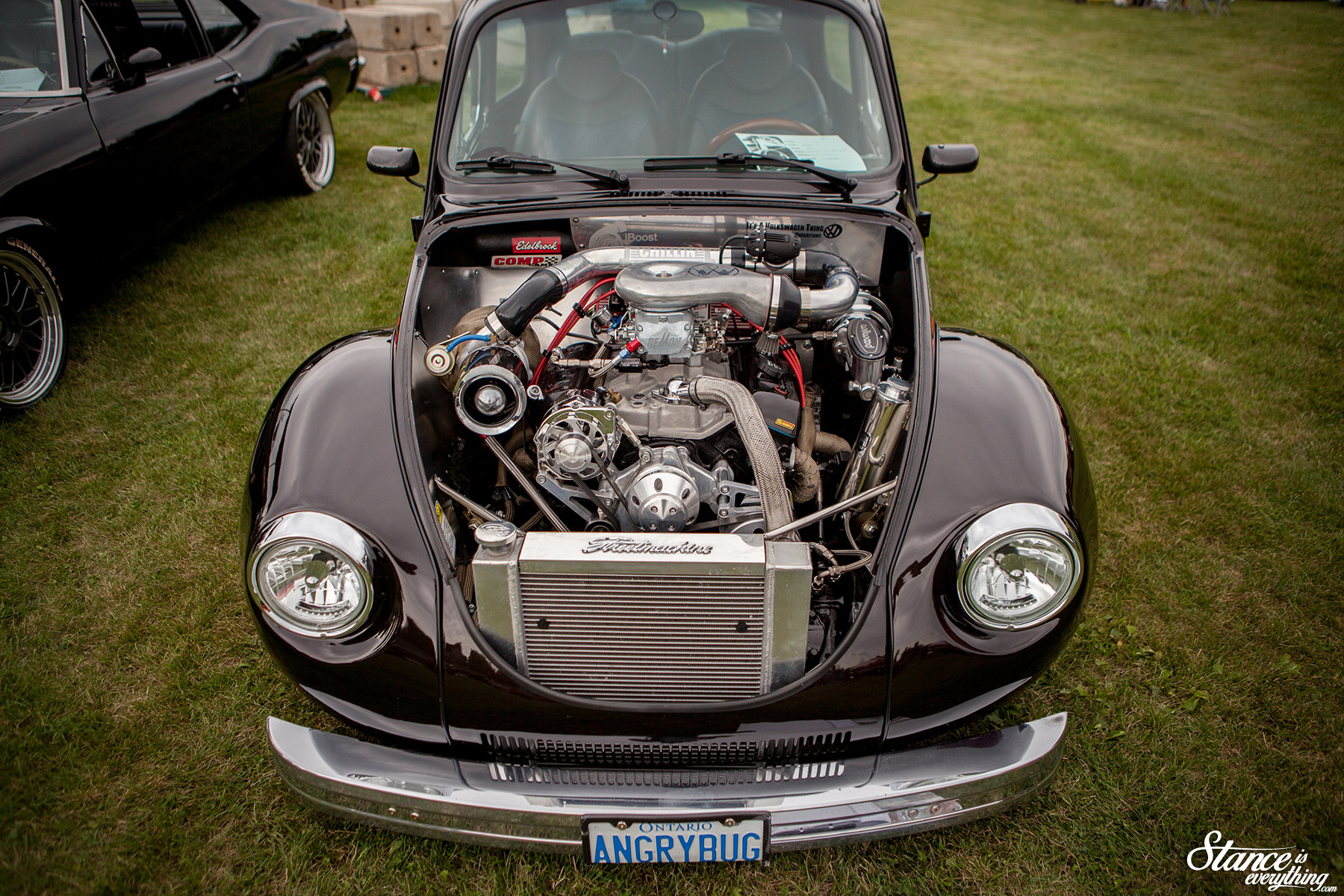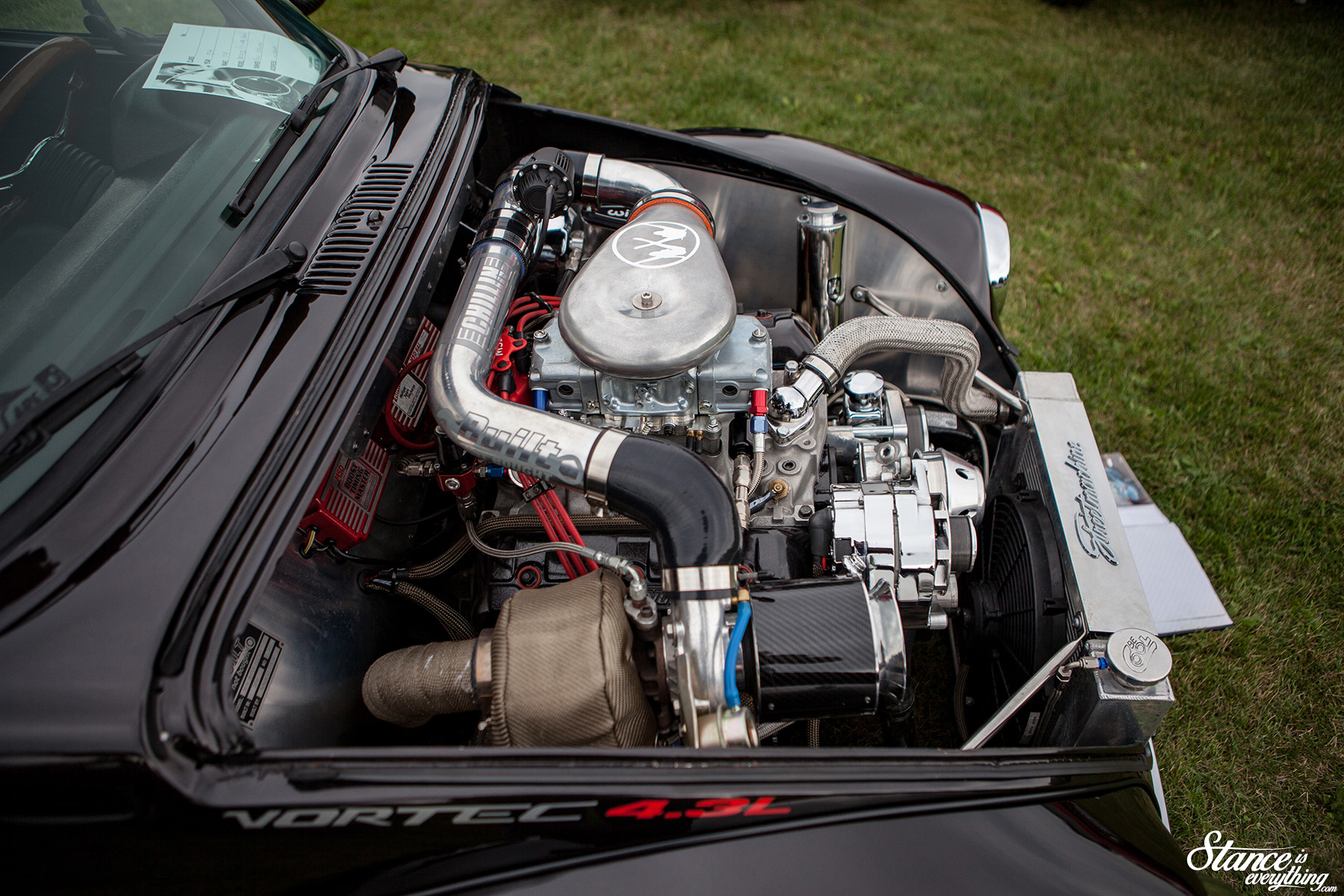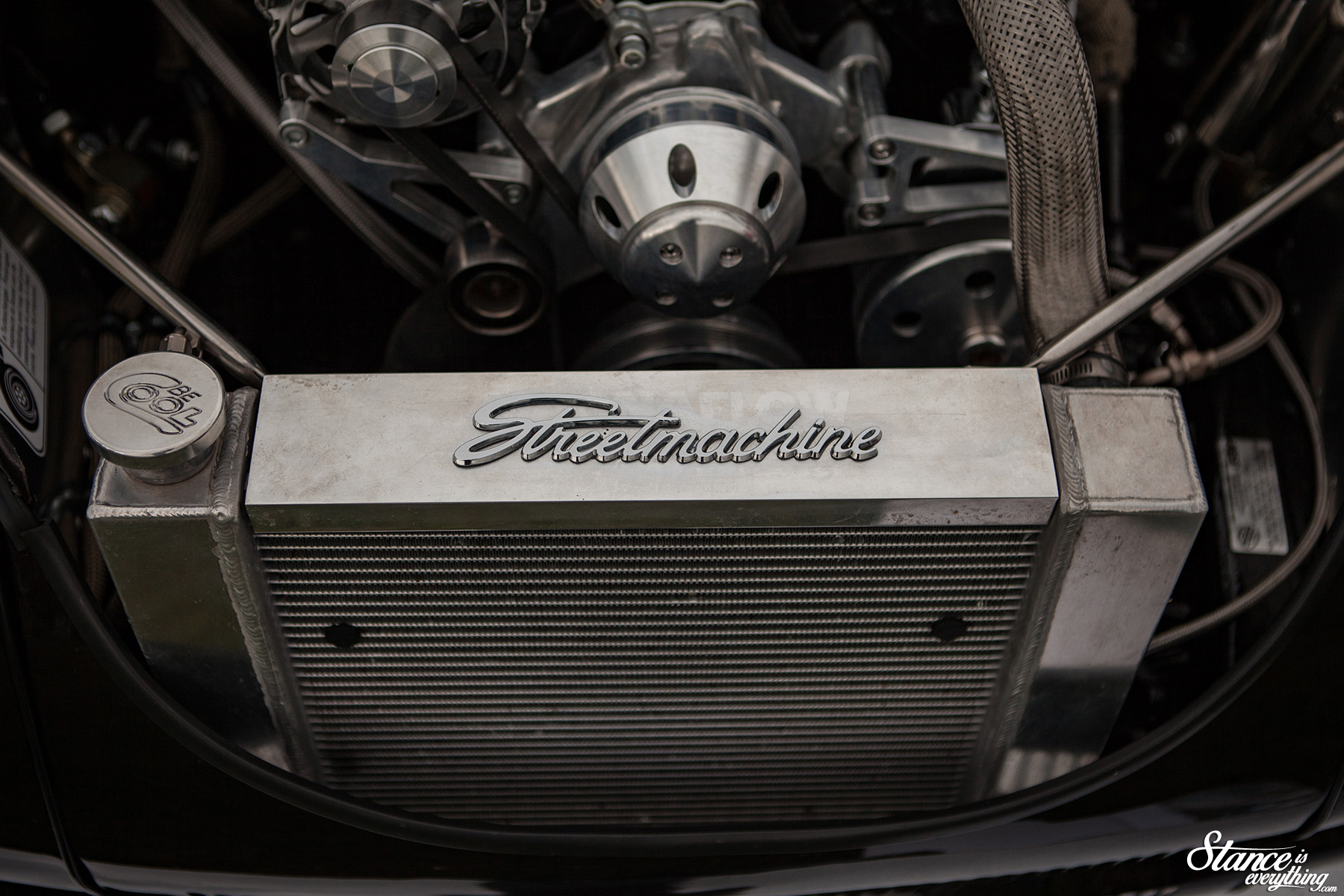 At a moderate 8 pounds of boost the car V6 beetle put down 217 horsepower and 326 foot pounds of torque.
The car now rides on an s10 chassis that's been modified to mostly fit under the stock Volkswagen dimensions. The fenders have been widened all around to better fit the 18″ wheels and tires that help keep the car on the straight and narrow.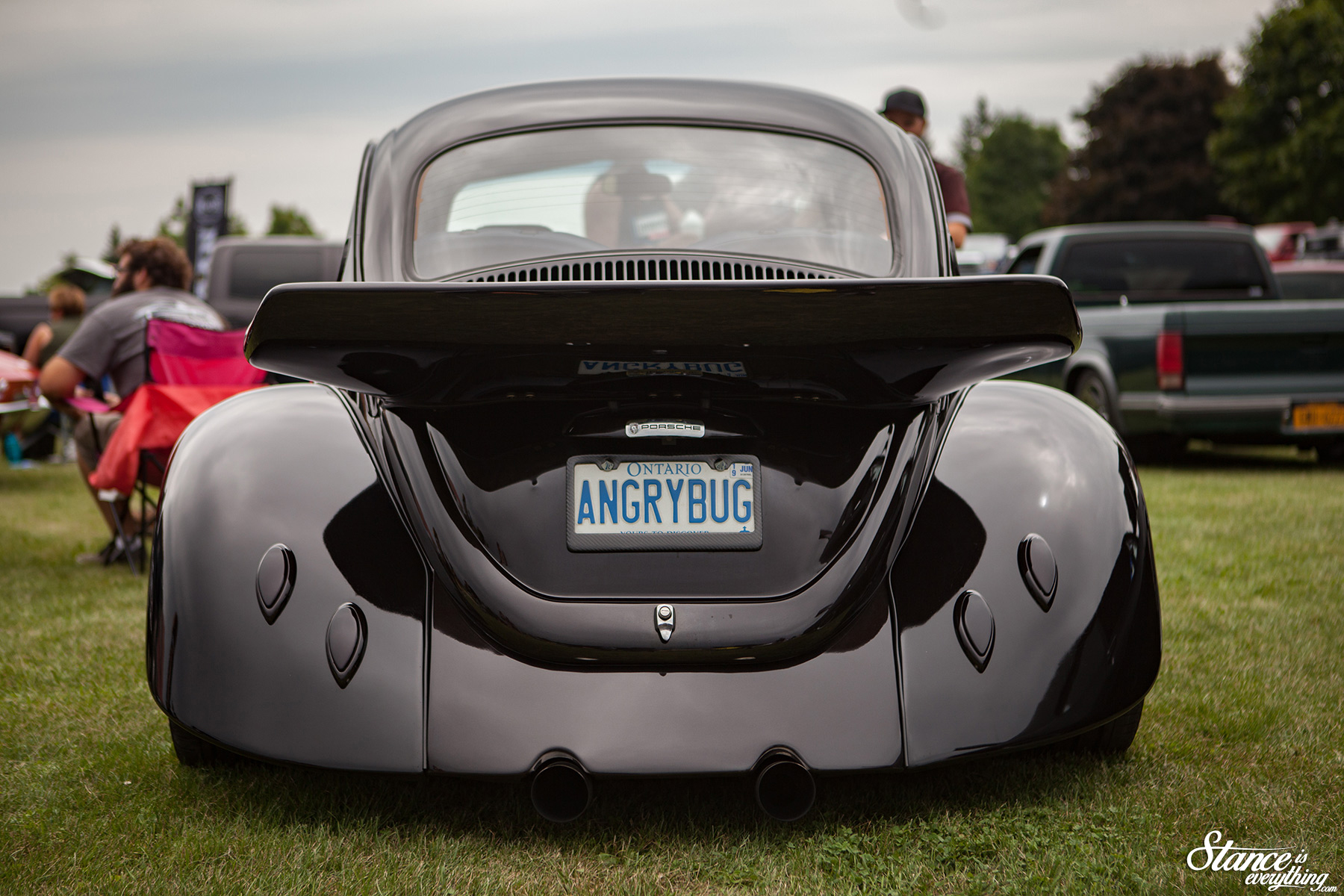 Oh, and just for an added level of awesome, or complexity, the Beetle car rides on air.
Swap Details:
Motor: 4.3L Vortec
Transmission: nv3500
Turbocharger: T3
Horsepower: 326
Torque: 217
Social Media: