Nothing brings a car together better than the perfect ride height and wheel fitment, of course the definition of 'perfect' always lies in the eyes of the owner.
Dropped, raked, slammed, tucked or poked if it looks good it will end up here.
Stanceiseverything.com is a suspension modification focused automotive blog based out of the Greater Toronto Area.
In addition to being a place for all vehicles living the low life Stance Is Everything also serves as a showcase for all aspects of the very under exposed Ontario car scene.
Just because we have snow six months of the year doesn't mean that we don't go just as hard as everyone else.
Stance Is Everything… It's all about how it sits.
EST. 2009
About The Author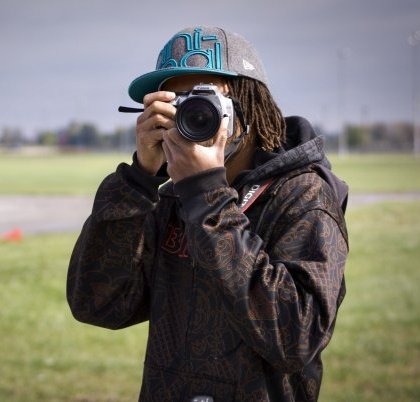 I wish the tale about myself was more exciting than this but…
I'm a front end web developer by trade,a BMX rider by passion, an automotive enthusiast at heart, and a blogger by addiction.
Starting out I had never written for any sort of automotive publication (or any publication period) and didn't have any 'real' connections in the automotive industry.
While I have now made a few more connections and been fortunate enough to write here and there for a few publications at the end of the day I am still just a guy who likes cars and more often than not these cars just happen to be low.
After 'cutting my teeth' with a personal blog I noticed myself blogging about cars time and time again and noticing the Ontario enthusiast scene was under exposed I decided to do something about it.
So I bought the url, picked my my girlfriends old SLR, and got to work with no end goal in mind other than sharing my passion for cars with people who will enjoy it and giving my hometown some exposure.
So far so good.
Contact Info/Forum Names
Email: stanceiseverything@gmail.com
Forum Names: Dave_The_BMXER, BMW BMXER, The_Trail_Pimp
If your car or photo is on stanceiseverything.com it's because I saw it on a message board, blog, at an event, or out on the street and loved it.
If you want your car removed, or would like to submit more pictures of your ride email me at stanceiseverything@gmail.com with the link to the post that contains your ride and I will answer any questions you may have.
If I erroneously miscredited a photo of yours or posted it without a watermark please to not hesitate to get in touch with me as I do not remove watermarks and I am not trying to take credit for your work.
If you want your car posted or even featured on stanceiseverything.com email me at stanceiseverything@gmail.com with some high res pictures and info about the progression of your ride and at the very least it will make the next readers rides post.
Great! take a look at the advertise page then feel free to shoot me an email me at stanceiseverything@gmail.com.
What do you drive?
This:
More info on my car can be found here.
Thanks for visiting Stanceiseverything.com