Turns out that the Canadian Tire Car show I attended on June 6th was not a one time deal. These shows are done by an organization called "Street Classics Show and Shine Association™" and they happen every Saturday (weather permitting) at Canadian Tire # 70 which is located at 1608 The Queensway in Etobicoke.
The shows run from May 9th 2009 until September 26th 2009  and are completely free and run from 5:30  until the last  car rolls  out. Last year one of the shows hit a record 700 cars and the50/50 ticket winner took  home $870 in mod money.
Be sure to check out these shows for your fill of vintage muscle.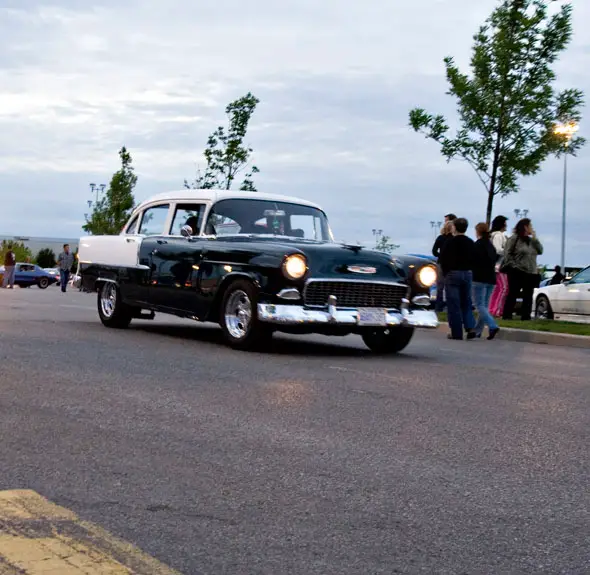 Shout outs to Eugene at  fakestime.com for helping me find more information on this show.
Stance is everything will be covering some of these events