Years ago I came across a Lexus LS in my dads neighborhood that made had me questioning how someone could drive so low. Ever since that day I took the route too my dads house that passed by where I originally saw the car. VIP-esque cars were and are still pretty rare around here so I had made sure to get as many viewings as possible. I saw the car go through 2 sets of wheels then I never saw it again…
Thanks to the internet, and stickers on this car that read "SicRyde.com" and What is Fonnixx? stickers. I've been able to track down this low flying Lexus LS.
Murder Mode
The first time I saw this car was at night and I am not sure how I saw it since it didn't have a single spec of chrome to be seen.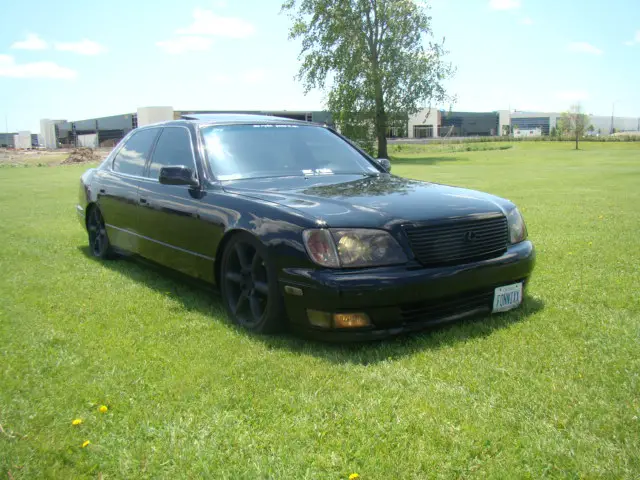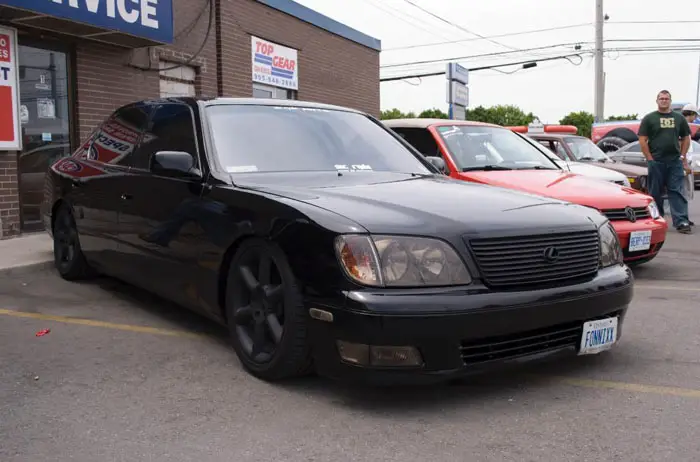 Chrome Neepers
Chrome Neepers were the shit back in the day but even when the 504 Boyz were running the show I knew that to rock 20s hard you had to lay low, thankfully this car is lower than low.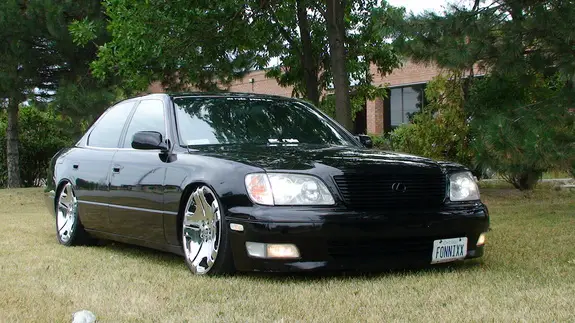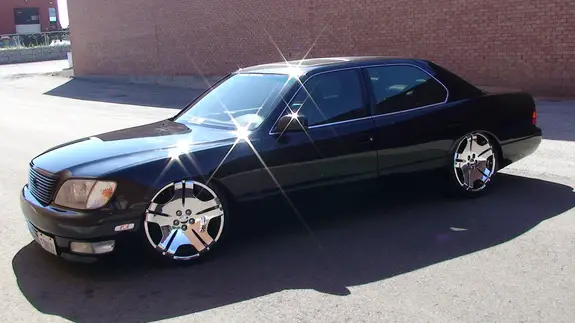 Rolling video on the 20″ Neepers
Chrome Niche Game's
To my surprise the owner of this car keeps his cardomain up to date and I was able to nab some pictures of the car in this revision. I never saw it like this in person and these are probably my least favorite wheels of the bunch but its still ballin' out of control.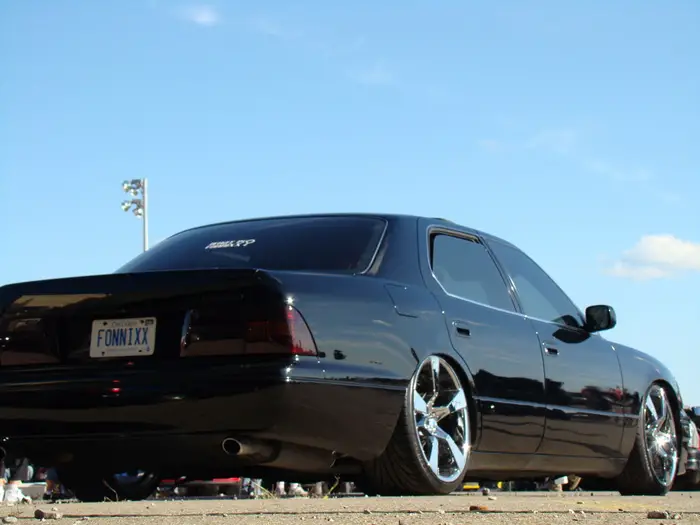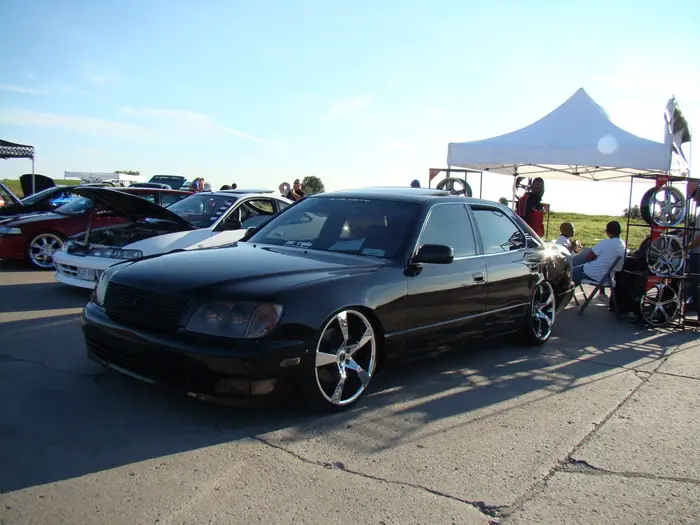 Twenty Twos
Stepping the game up for 2009 the car now rolls on 22″ wheels, I am sure a lot of work went into choosing these wheels and looking at the car now it's hard to imagine driving it on a regular basis.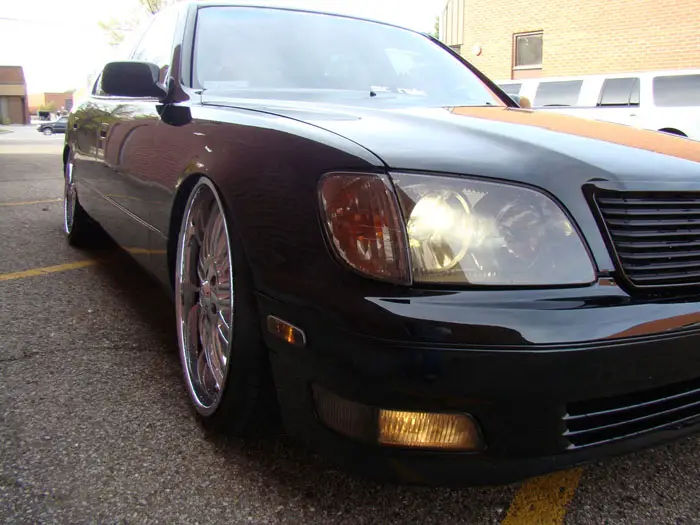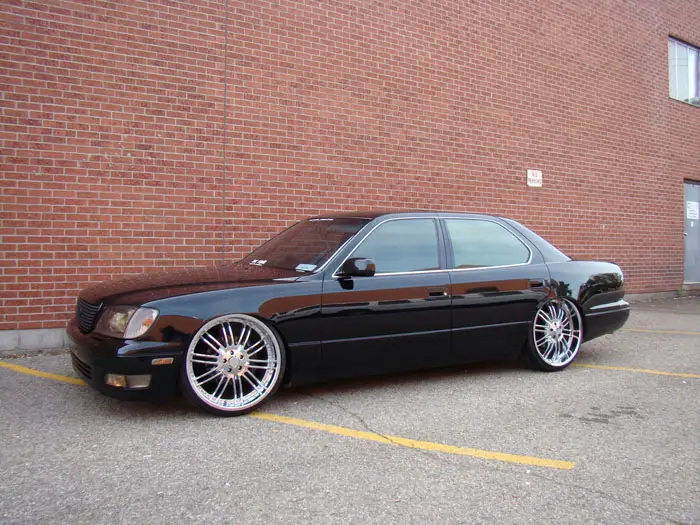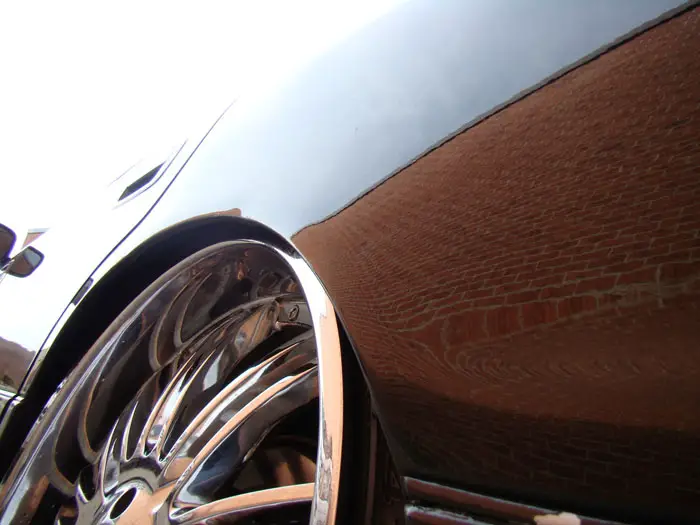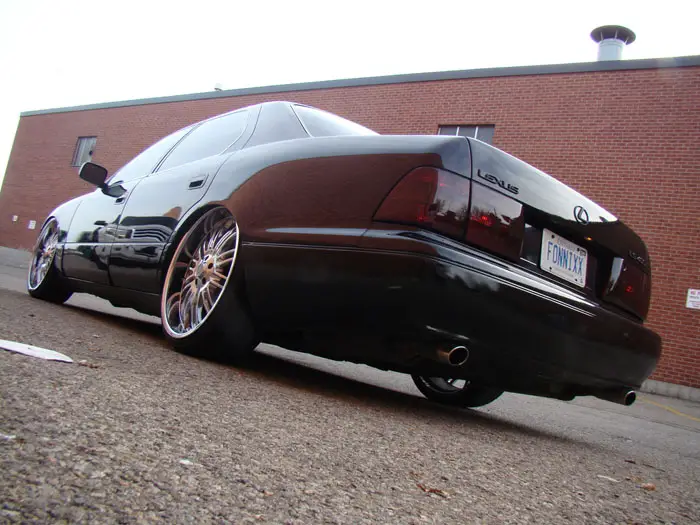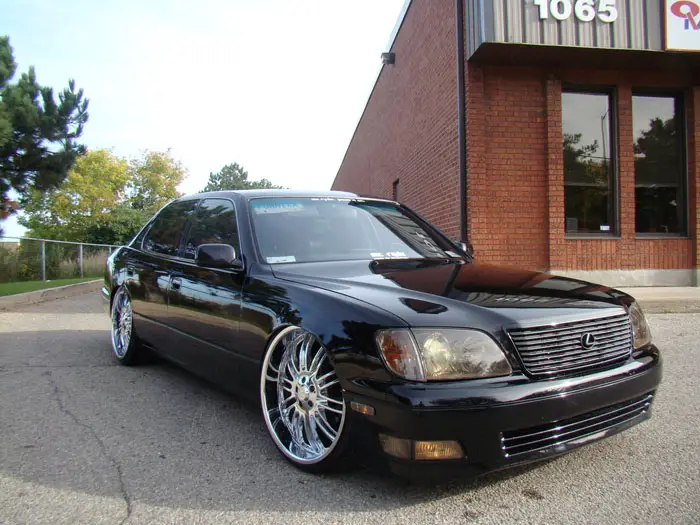 One thing that bugs me is that after all this time the Fonnixx and SicRyde.com sites still don't answer the question of what exactly are they? I think i am going to holler at the owner and find out.