Saw this over on Goods BMX via thecomeup. For those of you who have never been in a skate park skateboarders often give us (BMX riders) a hard time for riding out bikes in the park claiming that we damage the hell out of them. At times the arguments can get pretty heated and sometimes even come to blows. However what happened at Burnside a few days ago is a first, and the fact that the owner of this vehicle was kicking out BMX riders just minutes before this makes it all that much sweeter. Story goes like this:
"about a half hour before this happened the guy driving was telling Bruce Crisman that bikes were not allowed in the park.Pretty funny! Also i guess after the wreck he just crawled out of the car and cracked open a cold one."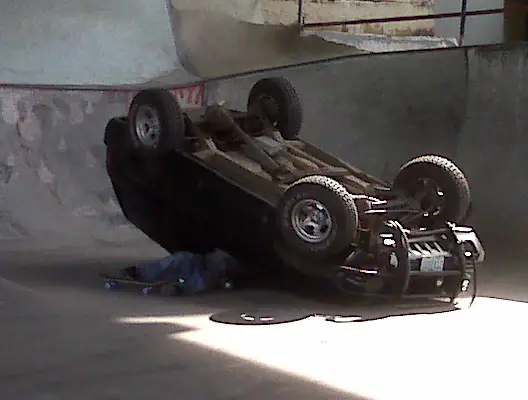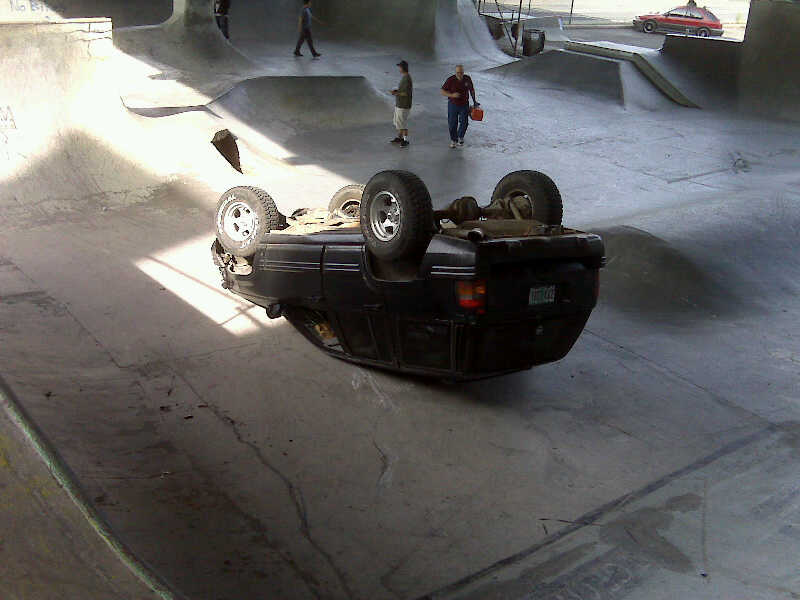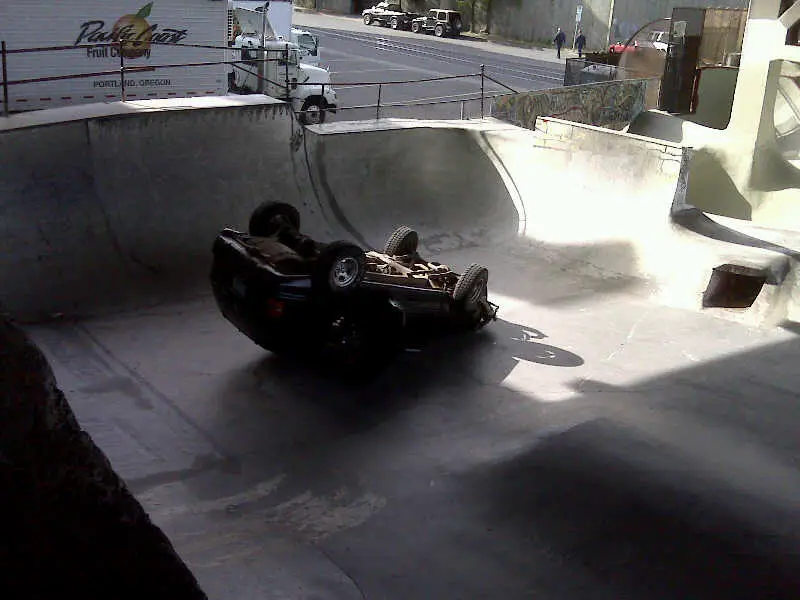 Update: This got posted on Jalopnik and I got the hat tip for the tip nice! No link back but at least I know they get my email now!
Site Updates
I still, patiently, waiting on stickers, and with the way the weather is looking they will probably be here first snow fall (hope not). Nat from Red 7 and I are working on the final details for her photographer feature so that should be up soon I swear.
As for events I am hoping to make it out to an e30 meet on Sunday but I have a Wedding Saturday night and you know how that goes. I've got a few things in mind for next week though so stay tuned.