My stickers courtesy of Seche Media arrived last week after the first set got abducted by the mail man (if you see a mail truck rocking a stanceiseverything.com sticker that's how it happened) and I'm really excited to finally have these in my hand. This blog is one of the only ideas I have had over the past few years that I have followed through so the fact that I showed enough follow through to get stickers printed and that people want to run them just makes me want to put more and more work into the blog it's a rad feeling.
But enough about me this first run of stickers read stanceiseverything.com and come in pink(2), blue(5), green(5) and white(25) and black(10) and are 100% free and all I ask is that those of you who do rock them send in a picture of the sticker on your car so I can post it up here.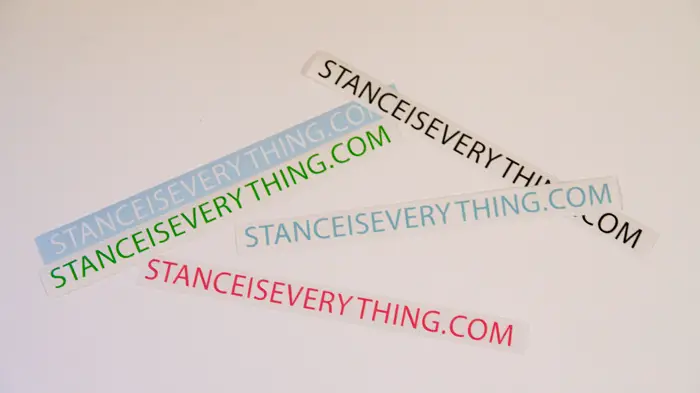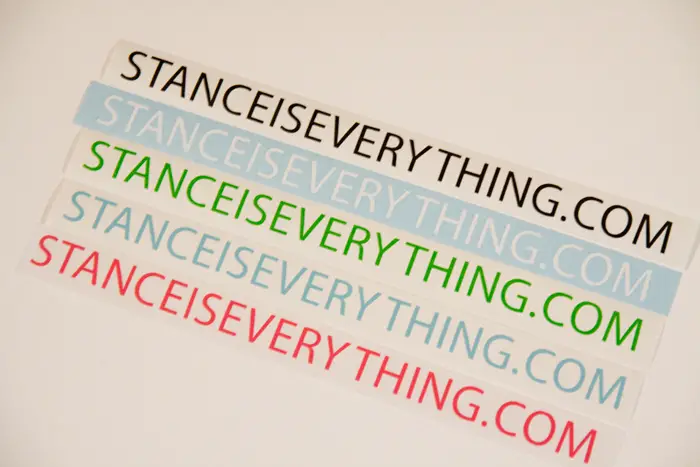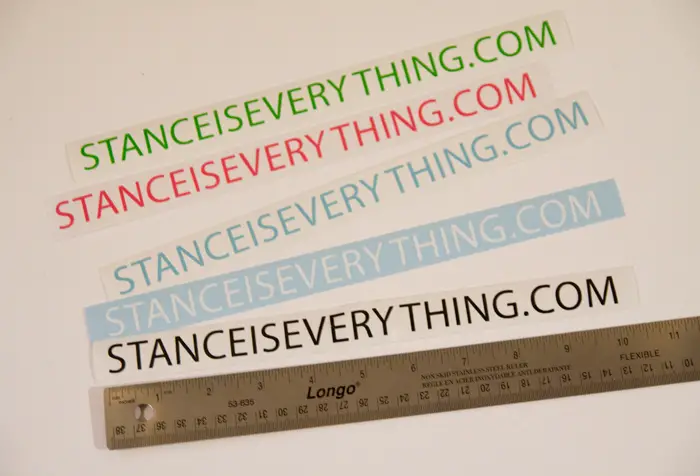 If you would like a set hit me up with your mailing address at [email protected] I plan to mail them out via normal mail every Friday (and therefore ship Monday) so shipping times will depend on where you live but as long as more postman don't snap them up they should arrive.
Quantity Update as of Friday November the 16th:
Pink: Sold out!
White: Sold out!
Black: Sold out!
Blue: Sold out!
Green: Sold out!
I am currently out of stickers, I will order another set soon stay tuned!