Ever wonder what would happen if someone went to your local automotive parts store (Canadian Tire, Autozone, Pepboys etc), picked up the accessory catalog, and proceeded to order, then install 90% of the products listed regardless of whether or not the properly fit their vehicle?
Well even if the above scenario has never crossed your mind this s10 is an accurate representation of what happens.
This trucks got a lot going on and unfortunately none of it good.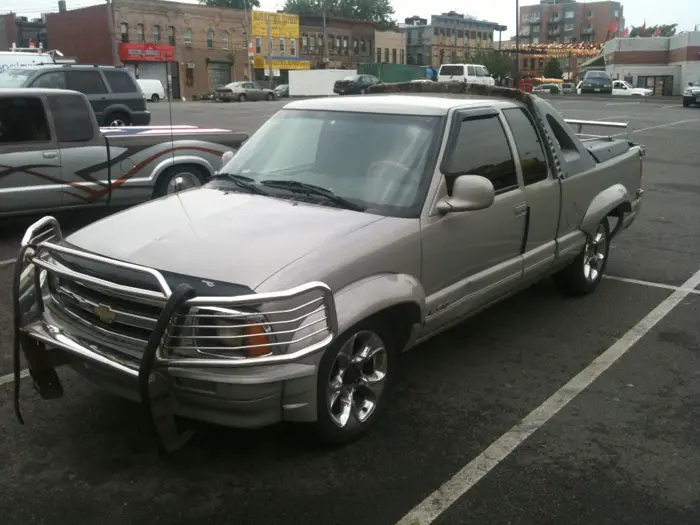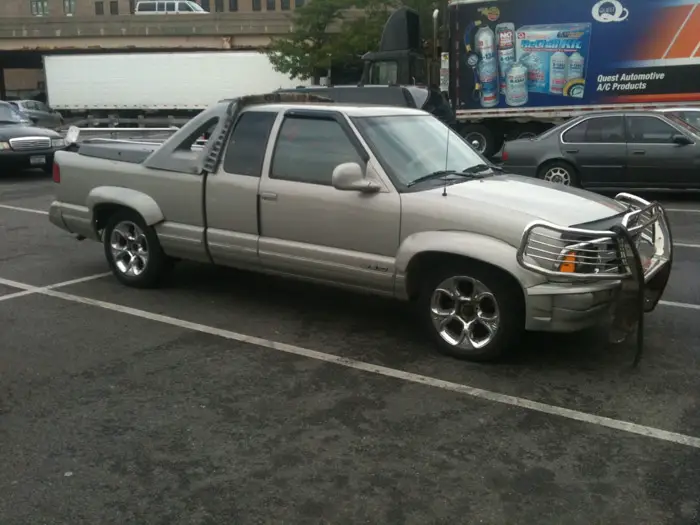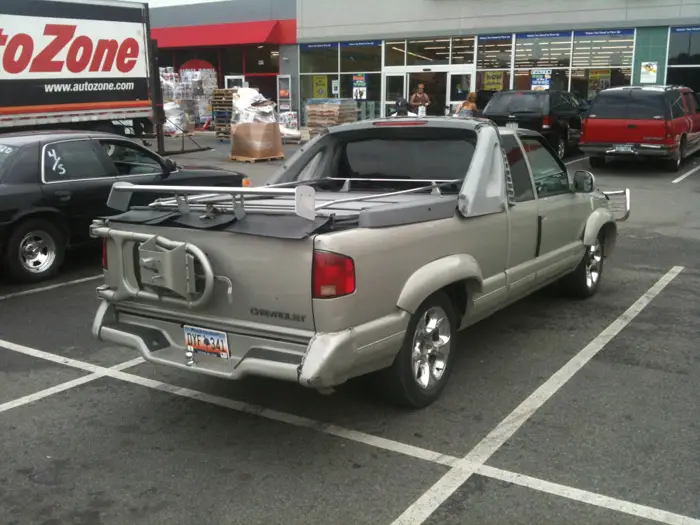 After coming across the pictures above I also came upon this video of some people having 'fun' with an airbag.
In my high school out class we blew up an air bag an old steel desk chair and the force of the bag pretty well ruined that desk.
Ever since seeing that I have stopped messing with air bags and truthfully I am always a little worried about older ones (e30 bags for example).
Air bags have a lot of force to them (I think they come out at 300mph or something crazy), this guy learned the hard way.
Site Updates
Well, I've been mentioning it for little while now but its finally here. This Saturday my girlfriend and I move from our apartment condo to a townhouse, and I have to say I am looking forward to the move and not living in a box kingdom anymore.
It's been a busy past few weeks juggling work, riding, moving, and this blog, but things should return back to normal pretty soon.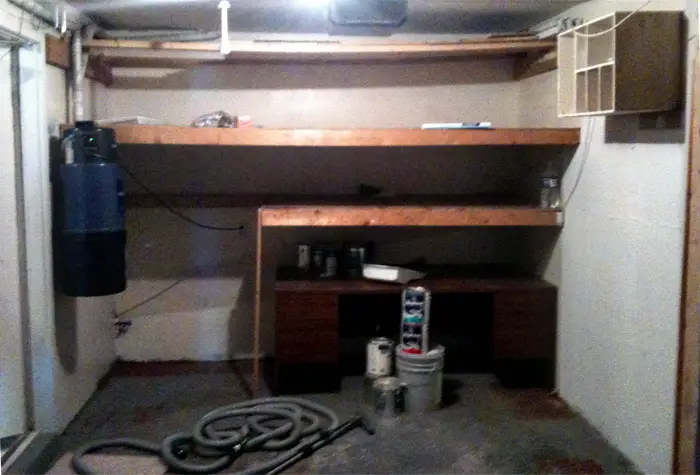 Once the dust settles I plan to roll out a few changes to the blog over the next few weeks (nothing drastic) but first the store will be updated with a re stock of epic proportions including, by popular demand, the 'I Like Em Dropped' sticker  available in: black, yellow, red, and purple in addition to the pink and white/pink which it is already available in.
Finally Saturday I plan on doing a hit and run of the Honda Tech 7 event at Downsview park this weekend so expect another week with lots of GTA event coverage.
Flashback Friday
My girlfriend mentioned that with the amount of time we have spent looking for houses, furniture, money (didn't find any), we didn't get the opportunity to go camping this year.
This is a bit of a shame because while sleeping on the ground kind of sucks cooking meat over an open fire and coming across random car shows in the country rules.
The 20th Annual Kirkfield Carshow & Parade was the one we stumbled upon last year and I hope the next car show I happen upon is just as impressive.