sumTHAIguy on the Mazda3forums has been pushing Mazda fitment, more specifically Mazda speed 3 fitment, for awhile now going a little lower and a little wider each time. After looking great on 350Z rims for a quick second he bolted up his new set of kicks, SSR Longchamps XR4Z kai's, and knocked the doors of possibility down for the speed3 in regards to ride height,  stretch, and poke.
This current setup isn't for the faint of heart, at 18×9.5 +13 this car is a stark contrast from the speed3 I posted last week.
However based on the mostly positive feedback the video of him getting out of his driveway got on the facebook fan page quite a few of you dig his new look.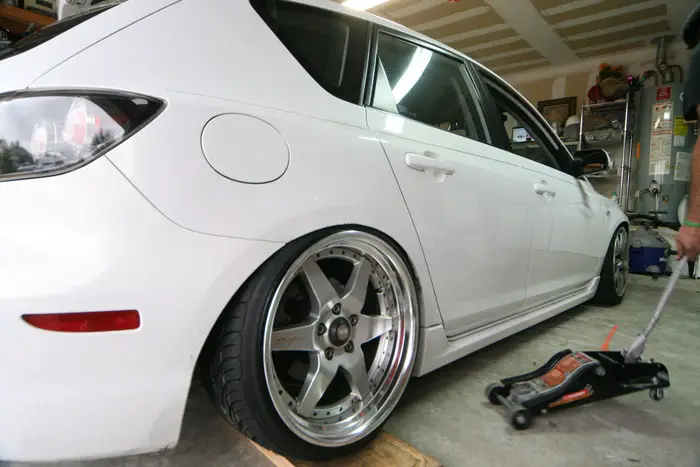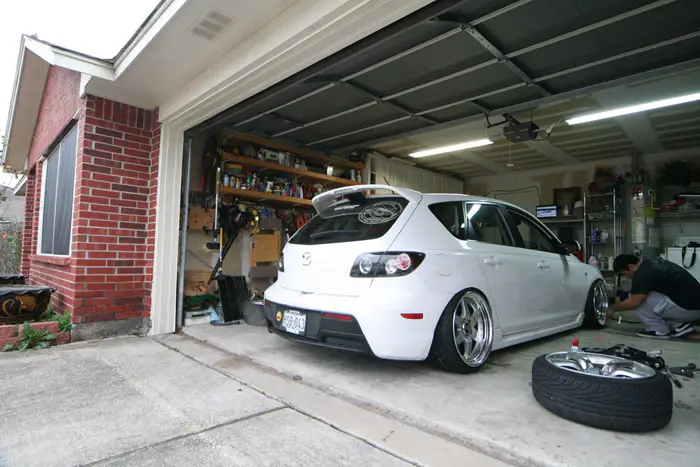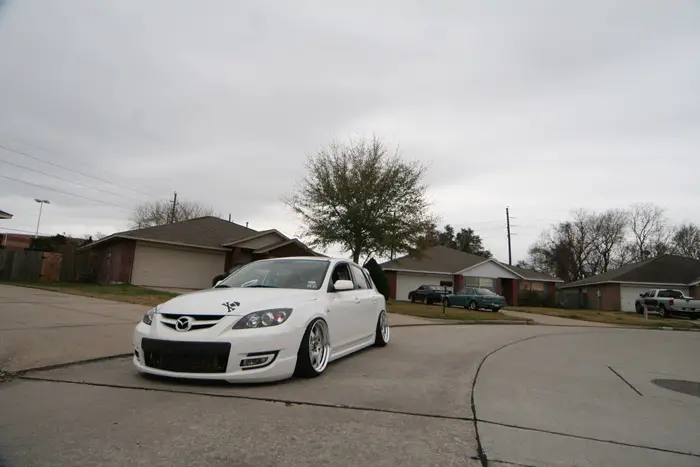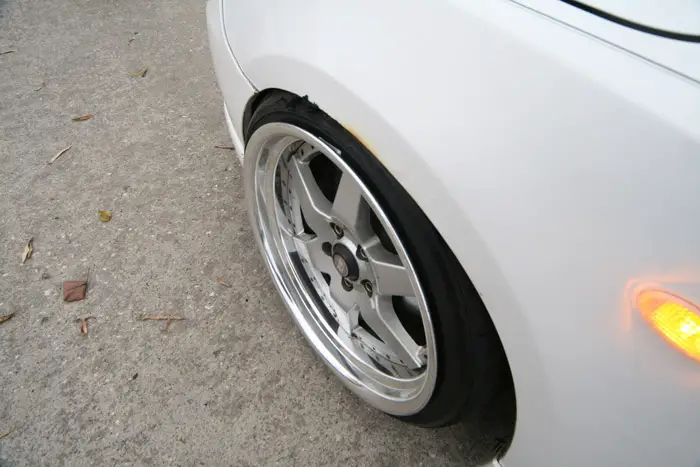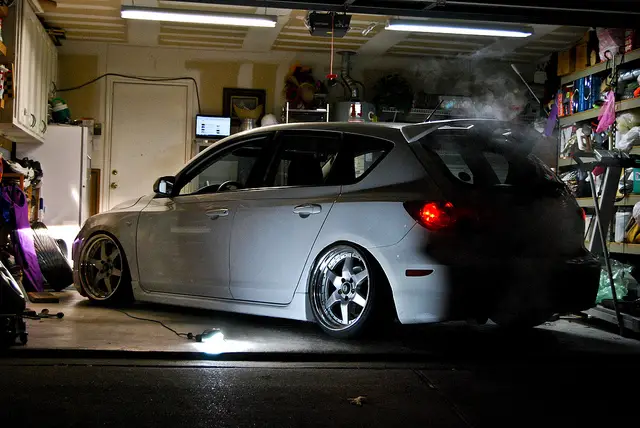 It's my hope that this current setup sticks around for a bit, or at least long enough for him to sort out those rubbing issues, because it does look really impressive setup like this.
However after following his thread on M3F for awhile now I have a feeling this setup only has a little while before he thinks of something else…
Photo Credit: Kaze/Kevin-Nigel