Last week the spotlight was on a couple of Canadian drift builds I've been following whereas this week I've got on a few daily driver and show car builds to share.
Similar to part 1 the builds this week run the gamut of manufactures but two things remain the same, all of them are Canadian, and all of them should look very sick once the dust settles.
John's Widebody Mazda3
I've actually known about the wide body Mazda 3 project John (from Exclusive Wheel and Tire) has been working on for at least 6 months but I was sworn to secrecy (kinda) for most of the winter because he wasn't quite sure whether or not to show progress or just do a big reveal when it was done.
This build got of to a bit of a shaky start with the original wide body manufacturer shading off (with some of Johns money), but now progress seems to be going quite quick as a local body shop has taken on the task of building him a completely custom wide body from scratch.
Very interested in the end result of this project and whether or not John goes with the color he has been hinting at over gtalk.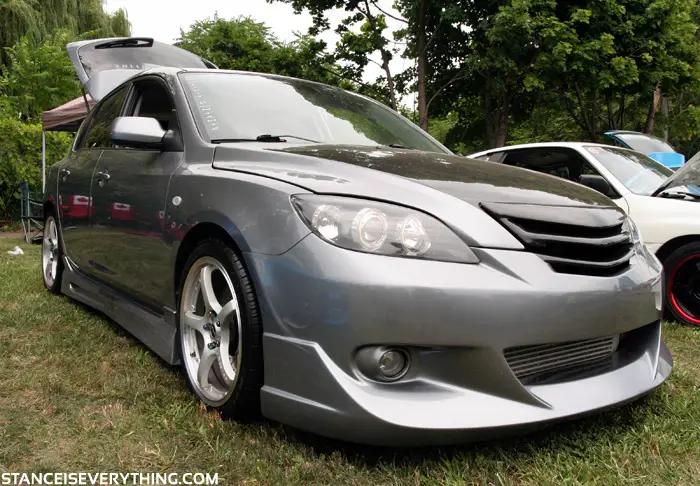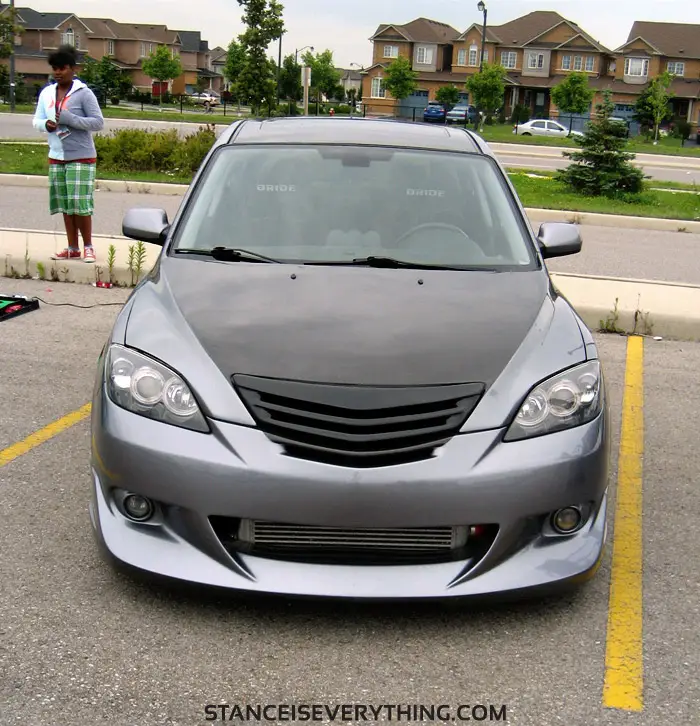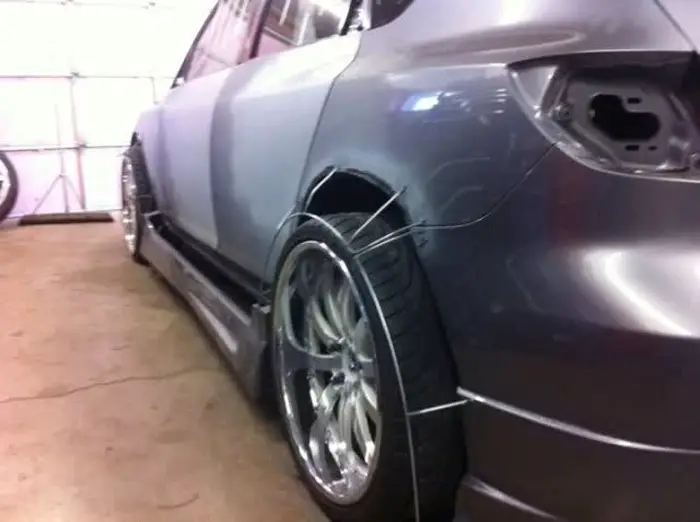 Jonathan's 350z
This Jon hails from Quebec and is working on quite the project, pre winter tear down his 350z was already a head turner that was capable of putting down 451hp and 397 foot pounds of torque to the wheels.
While this would have satisfied a lot of people (self included) Jon decided he wanted to lower and wider so he spent most of the cold weather months installing a bag over coil setup.
Jon's got a few more mod's to finish up before the season starts in Quebec and he says a full shoot is coming once it's done so hopefully he sends those through when everything is ready to go.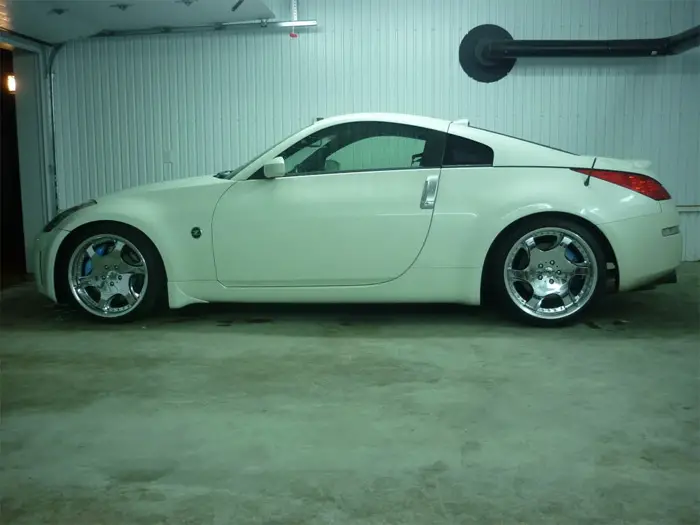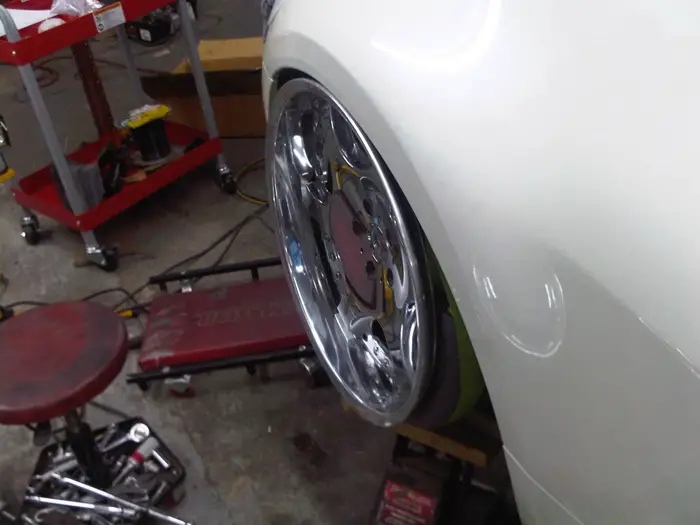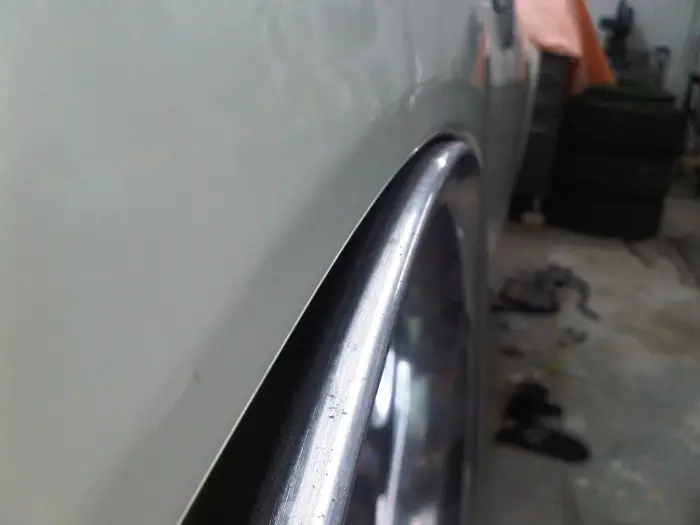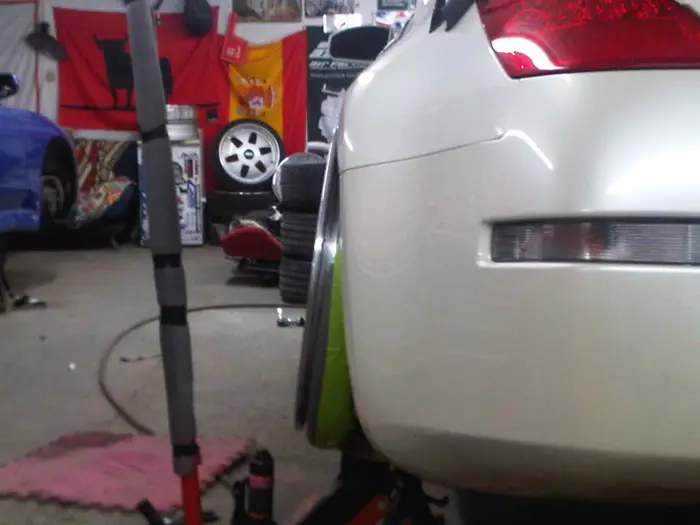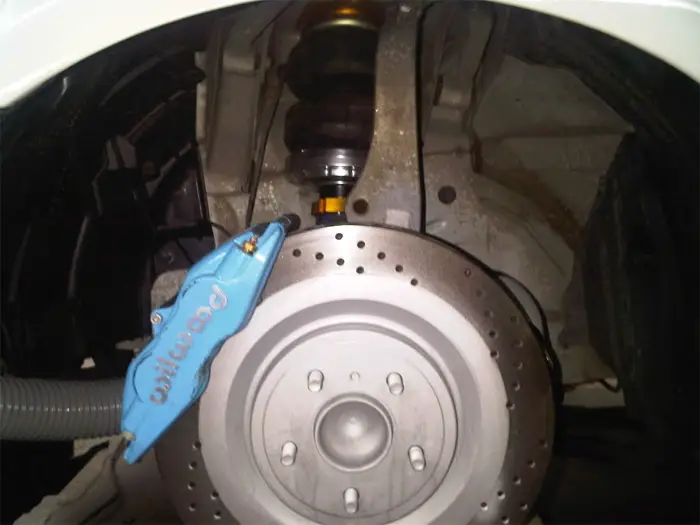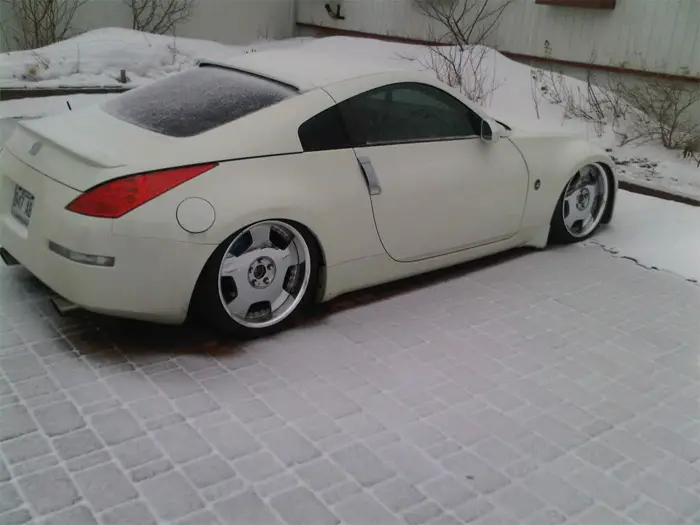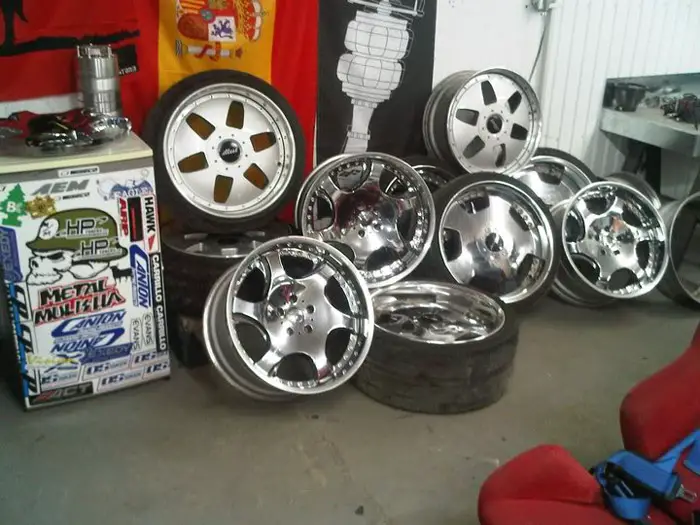 Jon is documenting his entire build which you can follow here.
Aidan's VIP IS300
Aidan's kept at his VIP build over the winter, carefully choosing a few new additions for his Lexus and his most significant for 2011 is going to be his wheels and tire setup.
He's decided to dip into very aggressive IS300 territory by switching from 18×8 +21, and 18×9 +25 to 18×8.5 +27 and 18×10 +24.
I got a chance to see his wheels last night after their curbed.ca treatment and they look very good.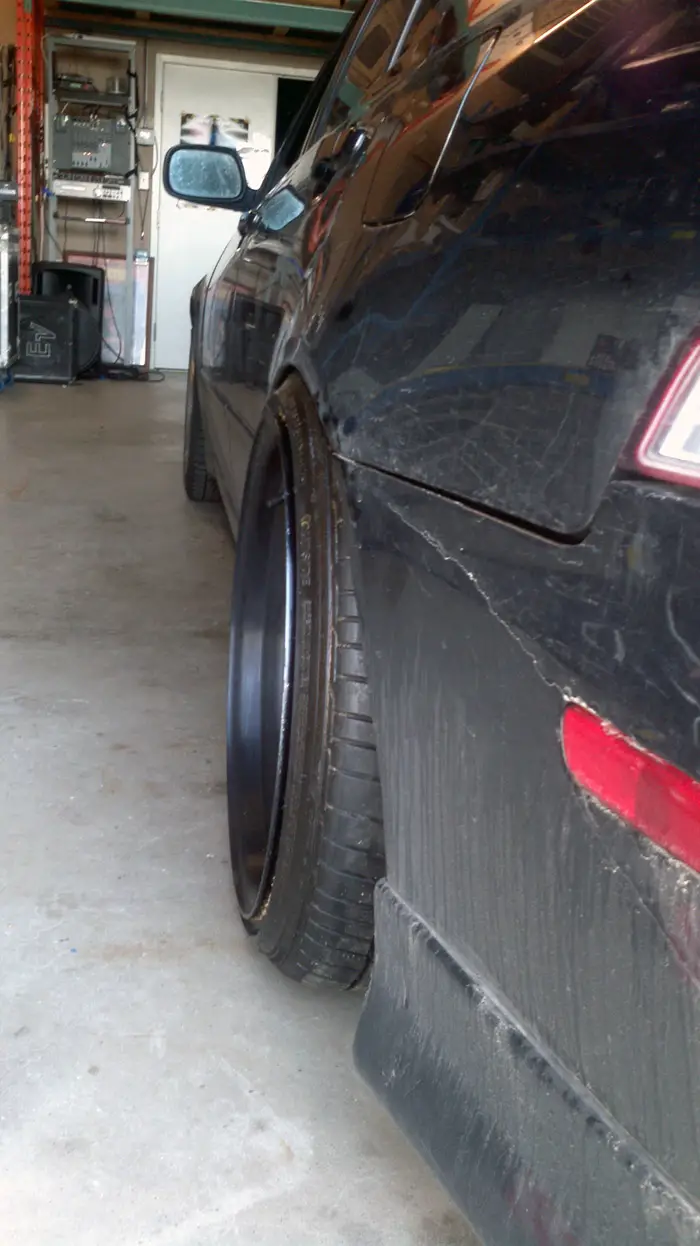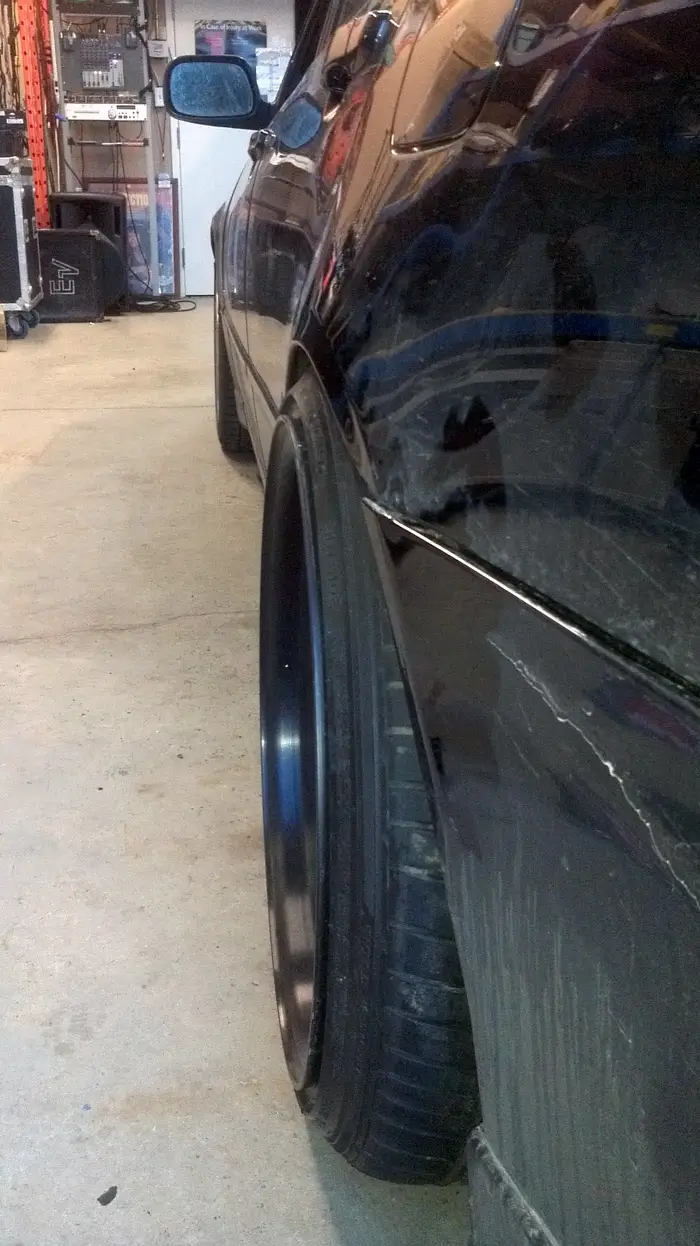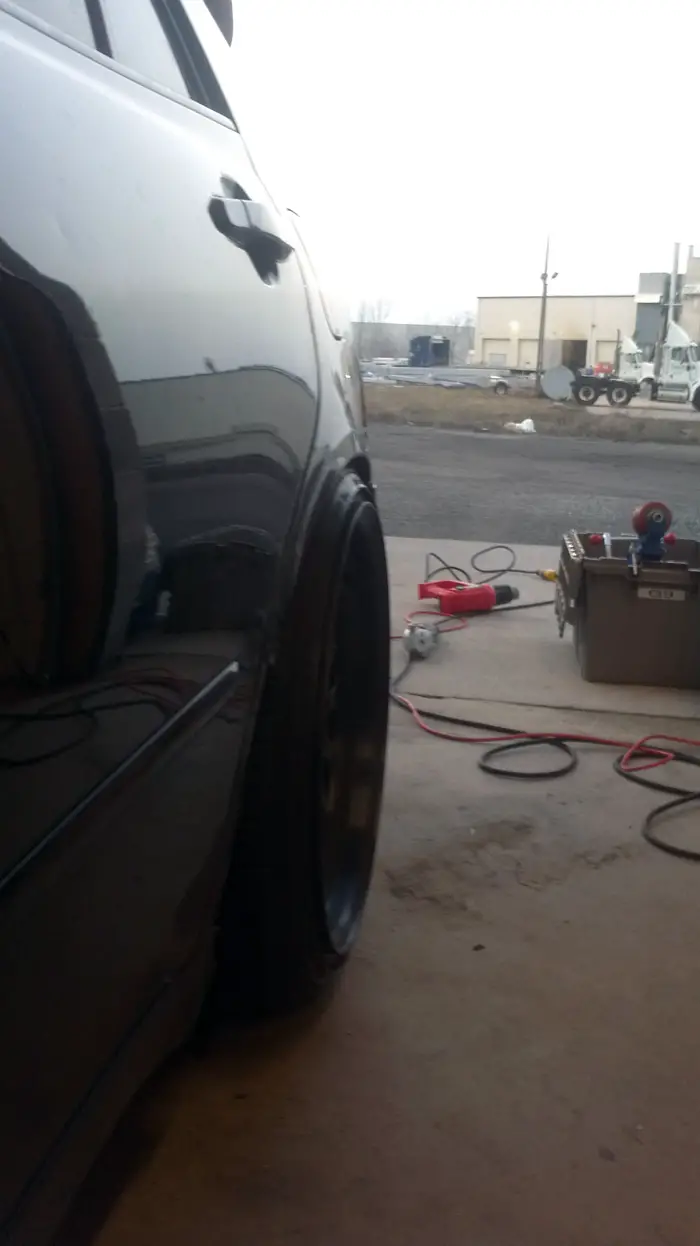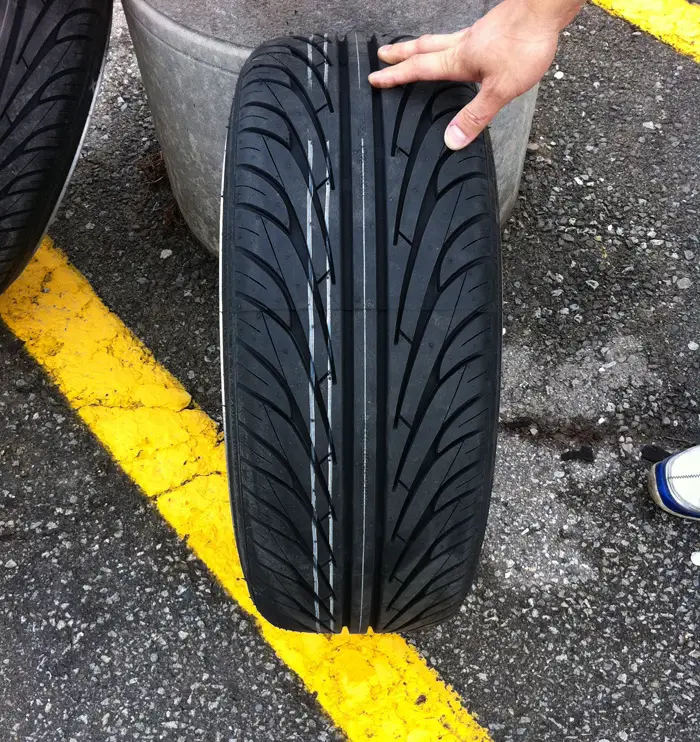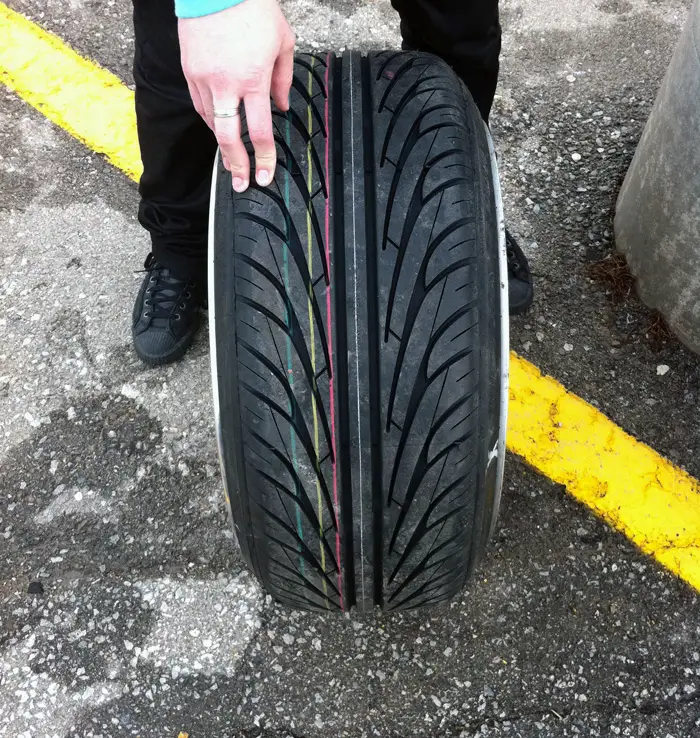 Got a build going on you want shown some love? Send it on through and I will see what I can do 😉