I'll be honest with you I had a completely different set of WTF Friday photos to post today and I wasn't planning on doing a guessing game for a few weeks but that all went out the door when I saw this creation Sic Ryde spotted on one of his many missions through the the streets of Ontario.
If you can correctly identify and prove what the heck this truck started as then I will send you an equally mysterious sticker pack made up of Stance Is Everything stickers and stickers from sponsors and friends.
Bragging rights go to whoever can identify where this car also took a number of parts from.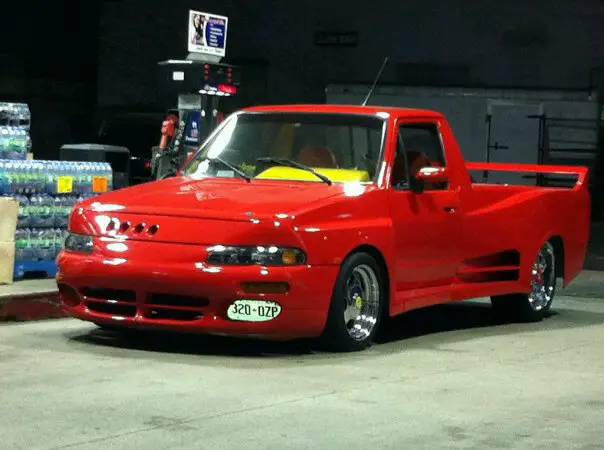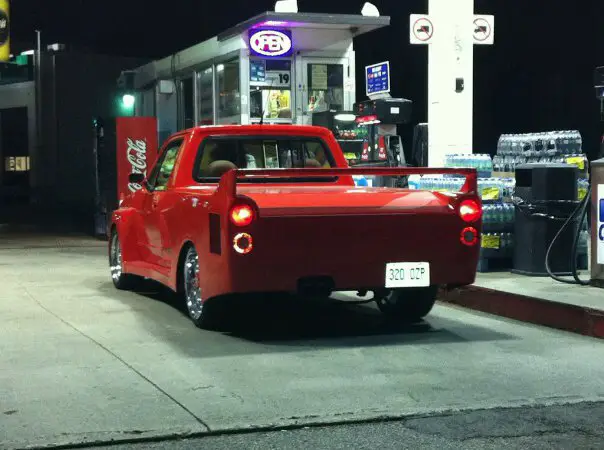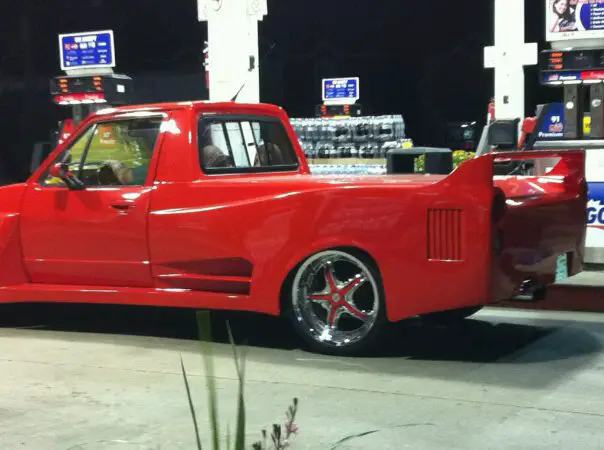 Photo credit: Sic Ryde
Site Updates
Taking a break from covering car shows this weekend, I'm sure there are some going on but tomorrow I get to spend the day waiting around for the satellite guy (probably catch up on some work I need to do in the garage) and Sunday we (by we I mean Lyndsey) is doing a photo shoot of one of my favorite Subarus.
The Relay For Life Fundraiser is going well, last I checked we just broke the $100 milestone which is awesome! For those of you who have yet to purchase the event is next Friday so there is still lots of time to get your donation in. If you would like to support a good cause and get a sticker please head over to the 'Relay For Life Fundraiser' section of the store.
While you are at the store also check out the 2.0 version of the classic 'I like em dropped' sticker which is now available, a bit more expensive than the previous version because I have to use large sized envelopes.
Flashback Friday
I was thinking about this Boso box the other day, does anyone know what happened to it? Is it still around?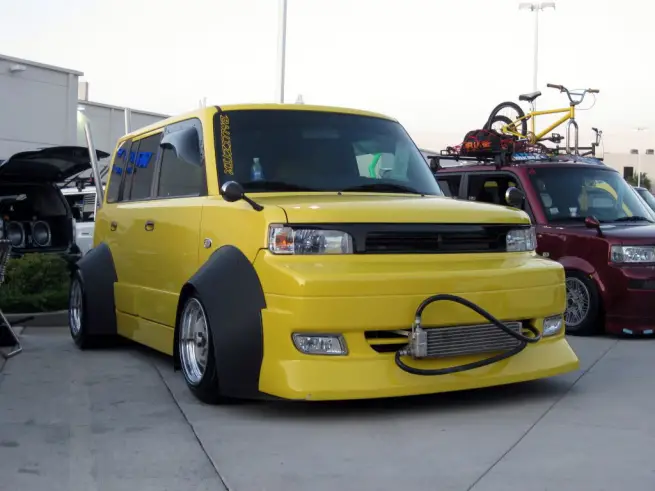 Friday could not have come any sooner…