I'm not even sure what to say about this car, it's not shiny, it's not pretty, and it's not even all that low but it is straight up crazy which is why I am posting it today.
The creation below appears to be a barn find Ford sedan merged with the motor (Cummins turbo Diesel), transmission, wheels, brakes, and suspension of a much larger vehicle.
I wish I could provide more information on this four wheeled terror but I've got nothing.
All I can say is that it was spotted in Orange, Massachusetts at the Orange Airport Drag Strip Reunion. If anyone from Mass has more info feel free…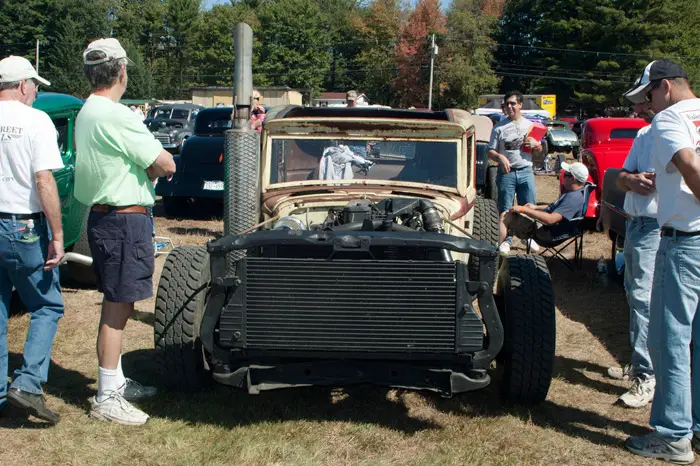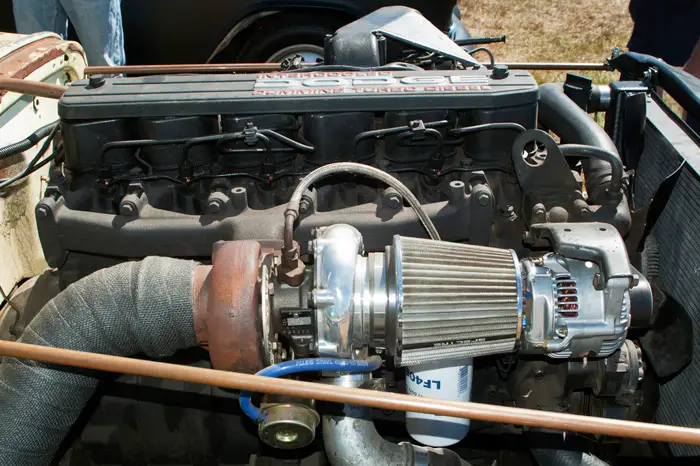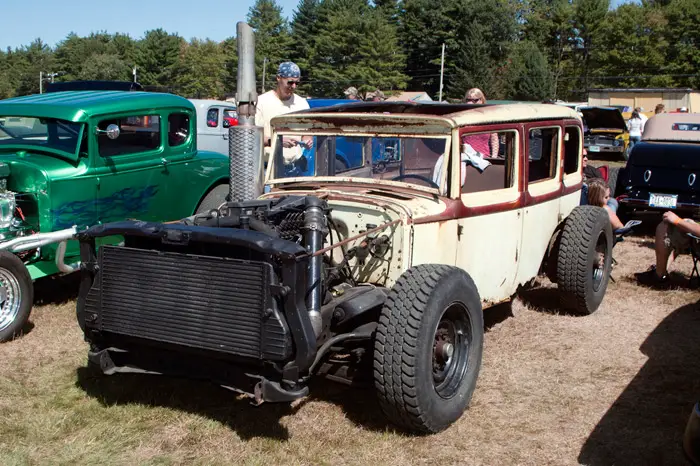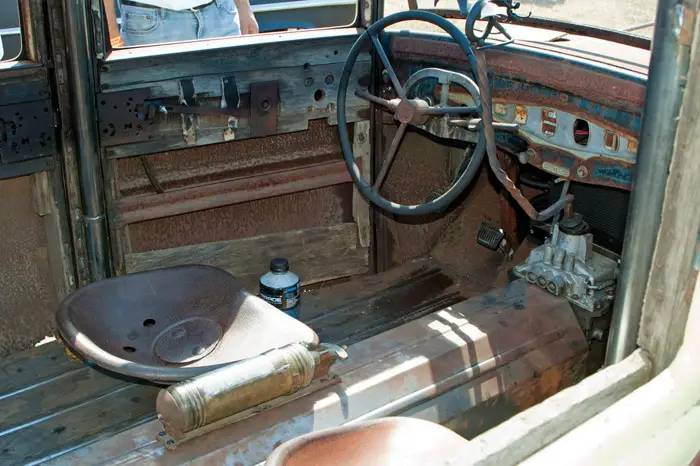 Spotted on Phoebe Goes Vroom photo credits there too.
Site Updates
The biggest news this week is that the new teal on charcoal shirts are in and they look fantastic. They are $20 each and available in sizes from S-XL (Gildan). I have also been able to reduce shipping costs within Canada to $8 while us shipping is $10 and international is $15.
Over the next few weeks I am going to try different sized envelopes and some creative folding to hopefully bring shipping costs down further.
Event wise I won't be at anything car related but there are two big events going on this weekend outside of the GTA area.
The first is Importfest Montreal and the second is Liberty Black 2 flyers below.
Flashback Friday
I've been watching a lot of Teletoon Retro lately which remind me of this creation I posted in a WTF Friday February 2010.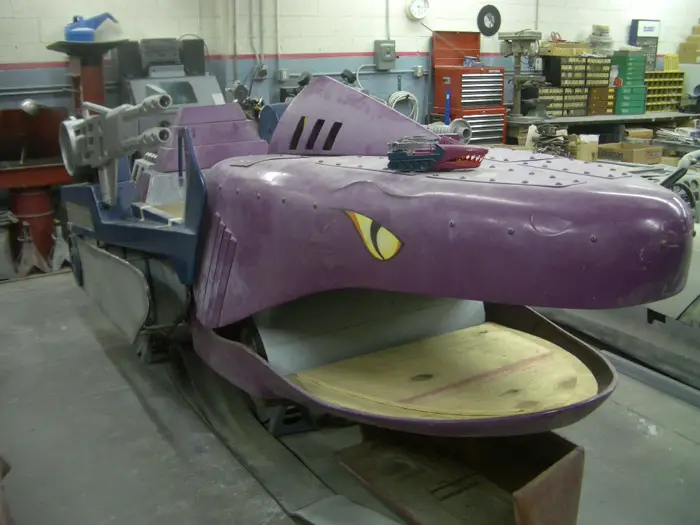 Might be doing a shoot this weekend so don't be surprised if a few teasers show up on the fan page.