How about a little change of, well… pace for today?
Change in the way of a 1979 Mustang pace car that has been done up pro touring style with Roush/Wilwood big (huge) brakes, a beautifully redone interior, custom 8.8 rear end, mini tubs and…
bags to put this right car at exactly the height the owner wanted.
According to the owner:
The Suspension feels great. Its not quite as soft/smooth as I thought it might be, but it definitely rides better than the car did on springs. Handles so much better than it ever did before too.
I feel safe in assuming previous featured ride owner Phil is cool with this.
More:
Magazine feature page one and page two
Build Thread
Where I found it
Oh I almost forgot. The owner picked this up to drop between the fenders.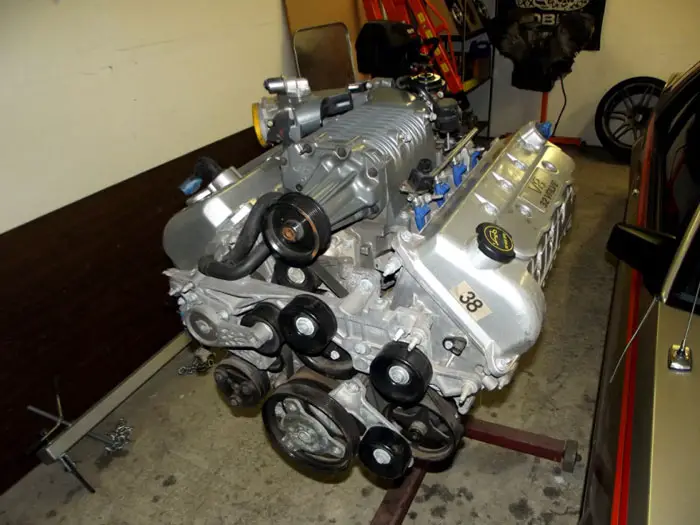 Ya dig?