On a typical workday, the alarm on my phone tortures me to wake up at 7:30am, 8:00am, 8:15am, 8:30am, 8:45am, and 9:00am. That's right. I'm so terrible at waking up I need six separate alarms.
Then, one day last week I woke up naturally before my alarms. Barely awake, and struggling to see anything, I roll over to check the time on my phone and notice I have e-mail from Hoda, our favourite reader from Japan. I didn't care too much until I realized each e-mail had an attachment. So I opened the first e-mail to find he had sent photos of his Honda Odyssey–with a fresh set of wheels.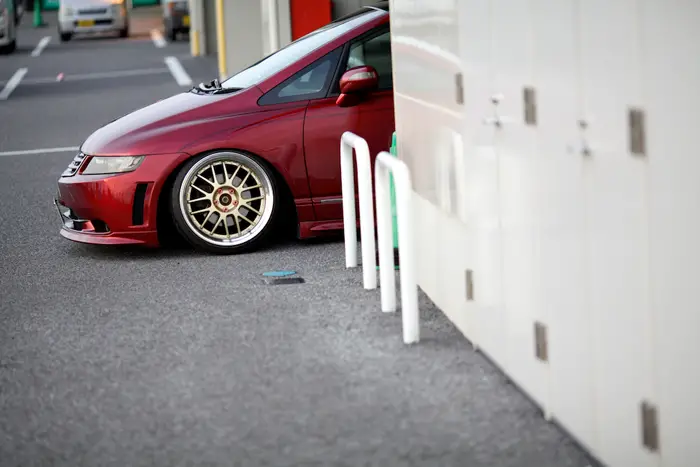 And just like that, I'm wide awake on the edge of my bed before my first alarm. Hoda told me about getting new rims a while ago and I kind of forgot about it.
JDM Odyssey. New SSR Professor M1 rims. Beautiful photography. Great way to start the morning, right?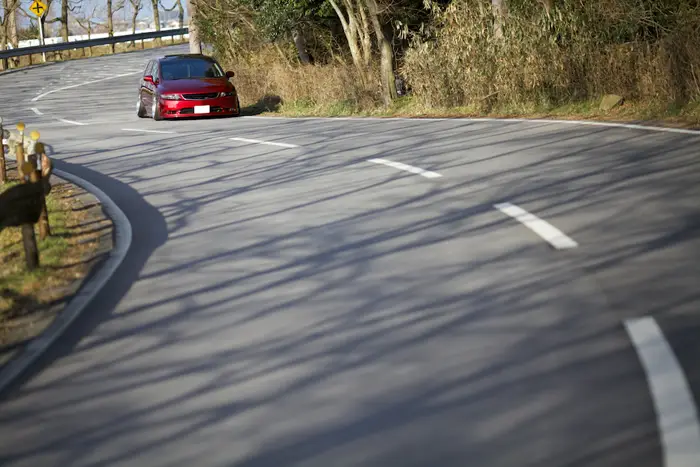 Now if only my morning drive to work looked a little something like this. For now I'll just have to repeatedly daydream about the cruise he took me on in Kyoto last year.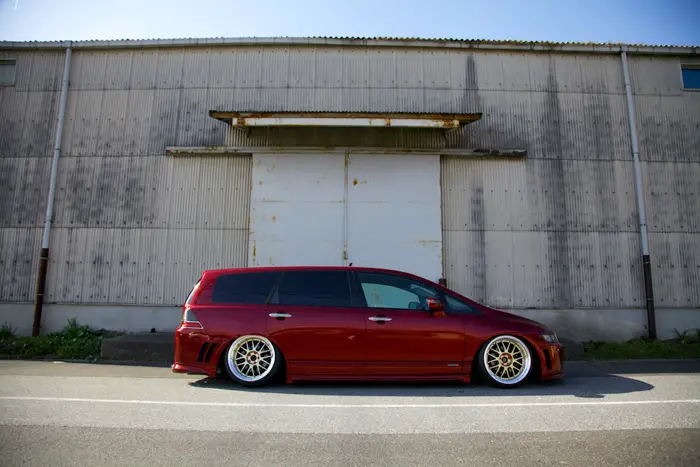 Hoda's Odyssey sets a great example on how to make a bold statement without going over the top. No fender rolling, no crazy-wide rims, no aggressive tire stretching—just well-executed mods that truly compliment the vehicle.
I never get tired of staring at this thing. In fact, I'd bet my obsession bride-to-be, Emma Stone, could walk right past and block my view without me noticing her. And how could anybody blame me with a rear end like this?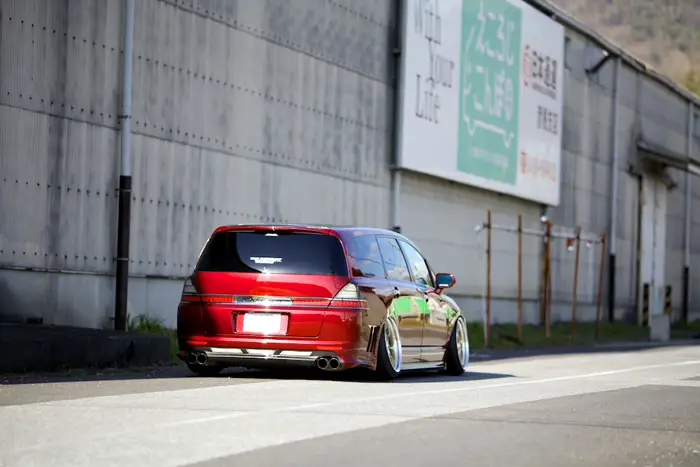 Would you change anything? The only real problem that I see needs fixing is my name isn't on this Odyssey's ownership slip.
Hoda's going to be turning a lot of heads in 2012 with this red-silver-gold combo.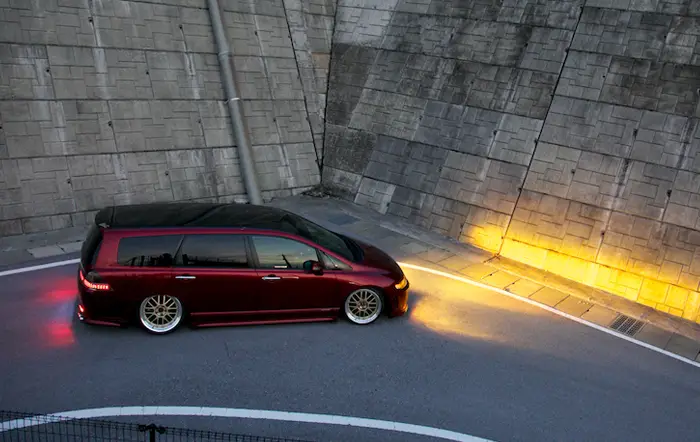 If I were Dave, I'm feeling that right about now is when I'm supposed to say, "Hoda's stance is dialed in."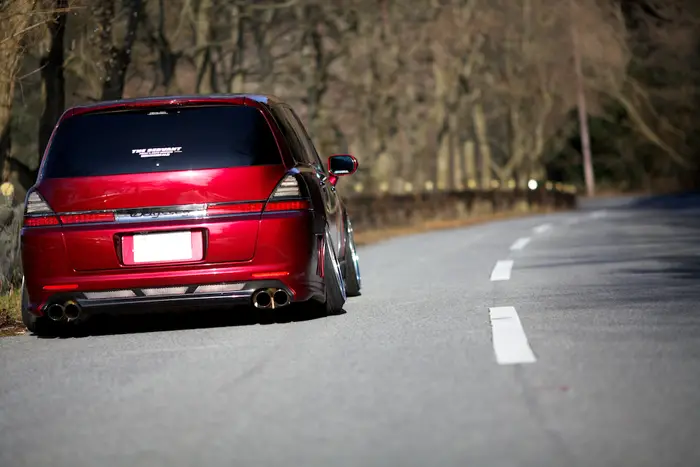 I think we can all agree this Odyssey's gotten a healthy dose of class with the new Professor M1s.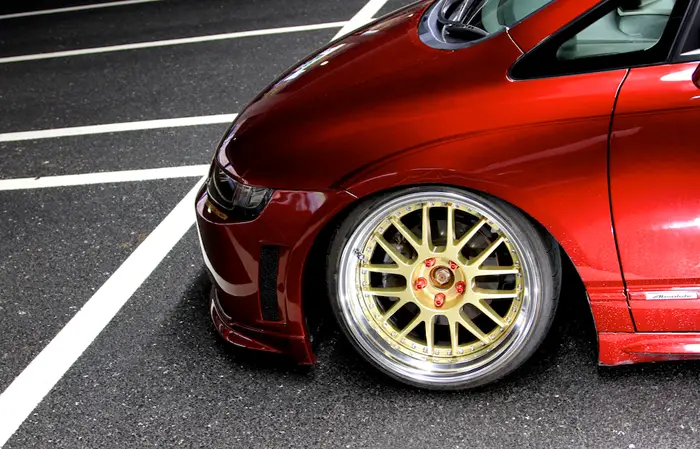 If you aren't familiar with the previous setup, head on over to my guest post from last year where I wrote about meeting up with Hoda in Kyoto, Japan. You'll appreciate his Odyssey's new shoes so much more.
Huge thanks to Hoda for sending these photos in AND helping me getting my lazy ass to work early for once.
ありがとう、ホダ。m( _ _ )m
新しいホイールいいね!

Photography by Hoda.