I often think of Gassers as one of the pioneers of stance, sure getting as low as possible wasn't their goal, but they were setting up their suspension for performance and visual appeal before myself and many reading this were born.
There is no doubt in my mind that they also faced the same criticisms about 'ruining' cars that modern day stance enthusiasts do today.
Coming across Gassers in Ontario is not at all common so when a few of you let me know via Facebook that this car is parked minutes from my house more often than not I made sure to swing by with my DSLR yesterday while running a few errands.
Besides the obvious fact this 49(?) Mercury is awesome and occasionally shows up at Street Classics events I know very little about it.
Lack of knowledge has never stopped me from taking pictures of something before however.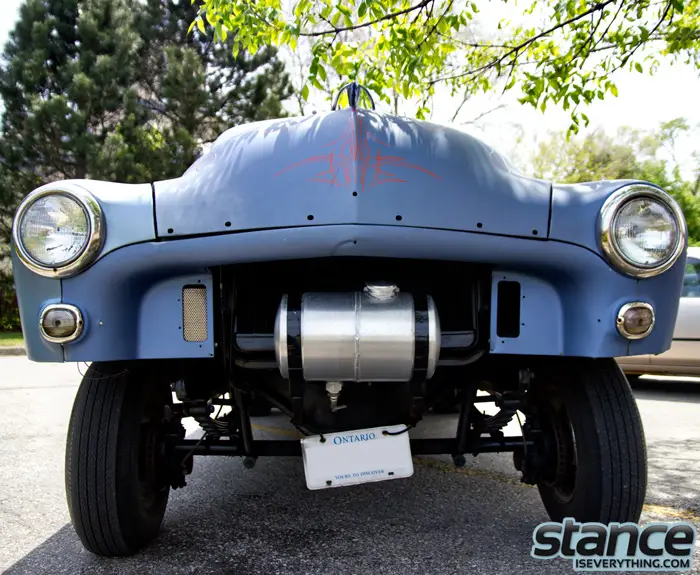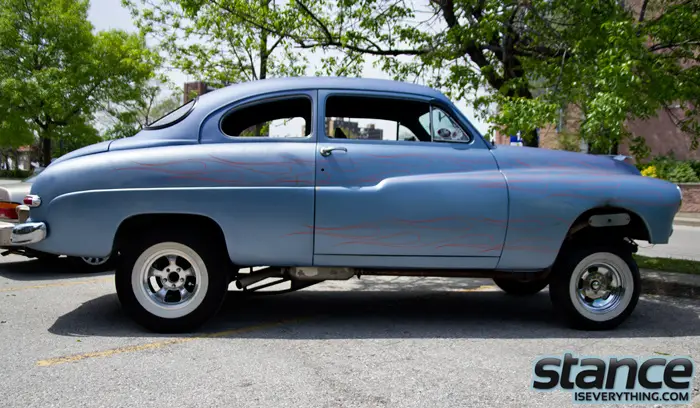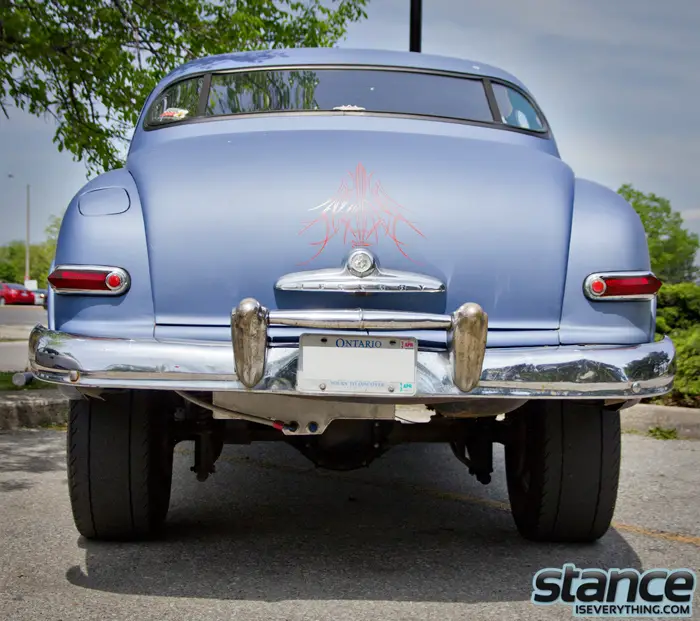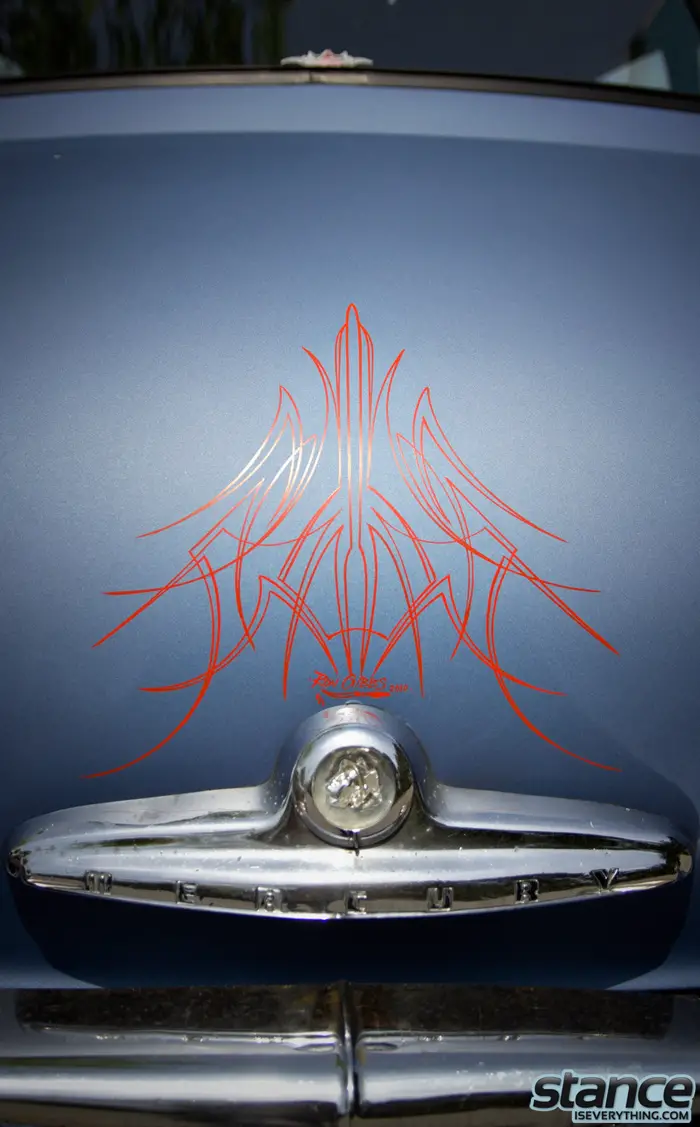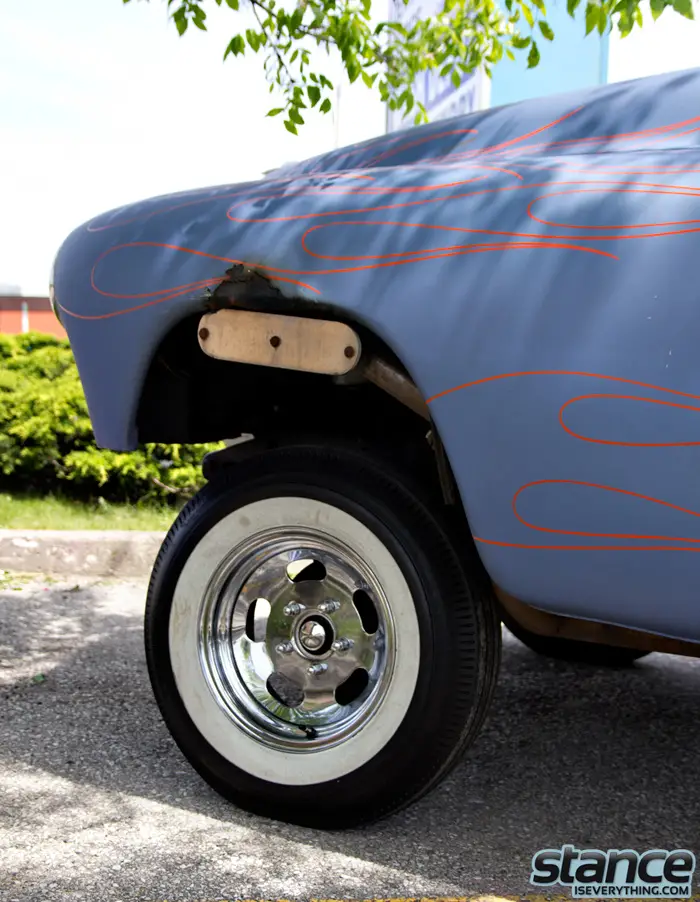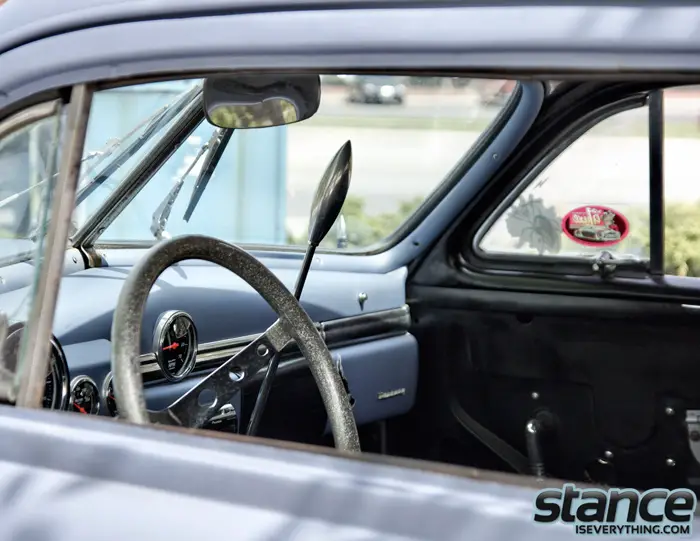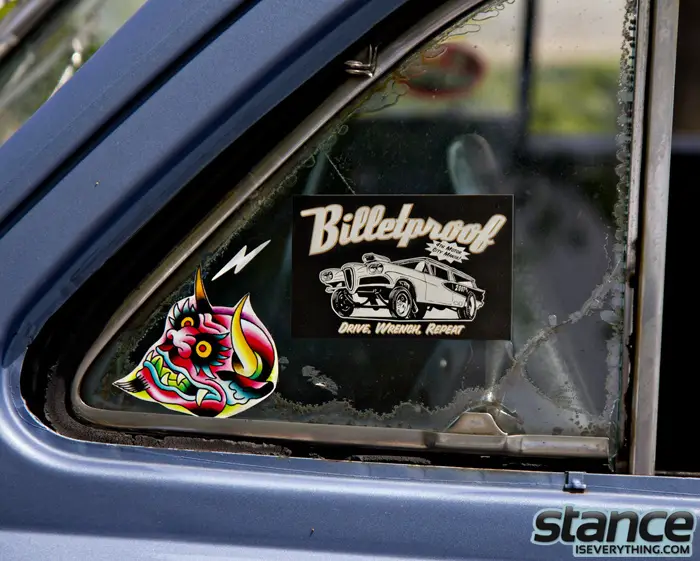 Evidently the owner of this car also owns the tattoo shop on the corner where I spotted it so next time I am in the area I might stop buy, I've been thinking about a half sleeve anyway…