During a stop over on my way to Los Angeles I purchased the May issue of Hot Rod Magazine (along with an issue of Super Street) to pass the time.
I ended up reading most of it while traveling but as I was removing it from my back pack to I noticed I skipped over an article featuring a Harley Davidson powered fiberglass 32 Ford.
I've seen GSXR and Hybusa motors used in small cars (smart cars), and go karts, but this was the first time I had seen a Harley Motor used in a four wheel configuration.
The car featured was built by Kick Ass Rod Shop in Hickory, North Carolina and exterior wise it's got typical street rod modifications including being sectioned, shortened, and channeled,in addition to having a raked stance and billet wheels.
Pretty par for the course but what is behind the rad is the most interesting bit: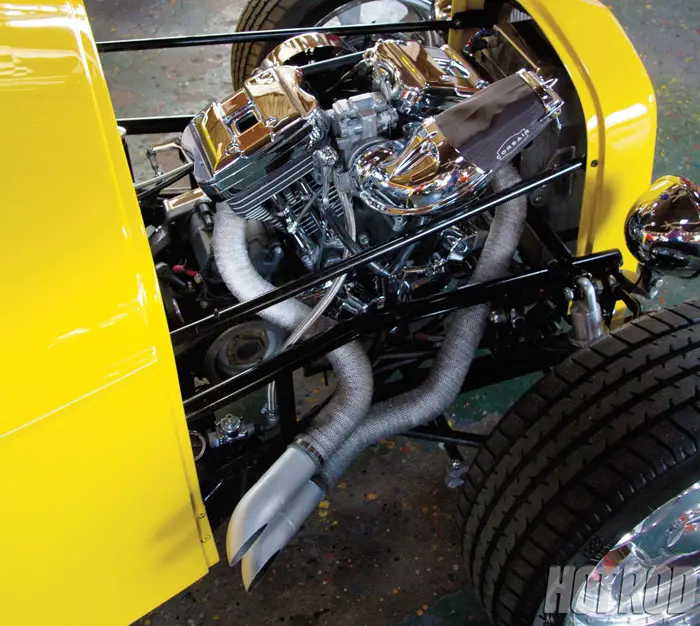 The motor is basically stock (other than intake and headers) and uses a transfer case out of a Legends car which all said and done yields 6 forward gears and 6 reverse gears.
What you do with 6 reverse gears I have no idea.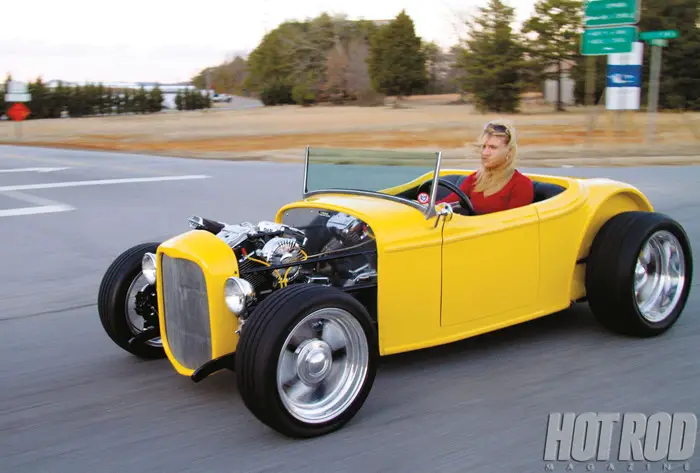 This car peaked my interest and before I let watching Die Hard for the hundredth time dominate my evening I started looking around for another Harley powered Hot Rod and found this T bucket.
Also Sporster powered this one uses the original transmission and has an electric reverse.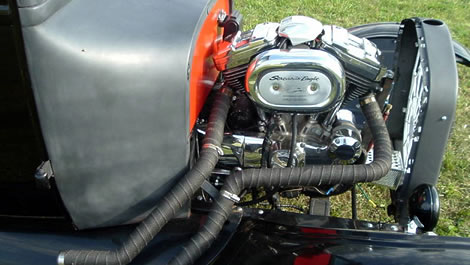 The story goes owner of this one drove the Sportster home and then tore it apart to put the motor and rear suspension into the Ford.
I really wish I could find more details of the rear suspension as it sounds interesting.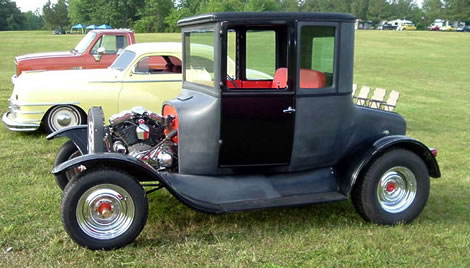 Sure you could probably try and tell the owners that there are other more powerful motors that could have been swapped in with less effort but I doubt they can hear you over that Harley lope.
More info on the one found in Hot Rod Magazine can be found on their site and more info on the second is at kneeslider.com which actually has an entire section devoted to four wheel vehicles with Harley Motors including this surprisngly street legal dragster looking Rod.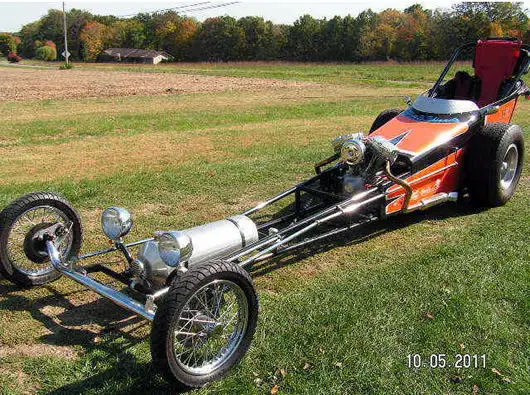 No rules to Hot Rodding.
Site Updates
Not hitting up any events this weekend and focusing on getting my car in proper shape for the season.
Cleaning the wheels, lowering it some more, and giving it a sorely needed detail, anyone want to clay bar it for me?
Flashback Friday
Now that the Juke R is somewhat of a reality can also make this real?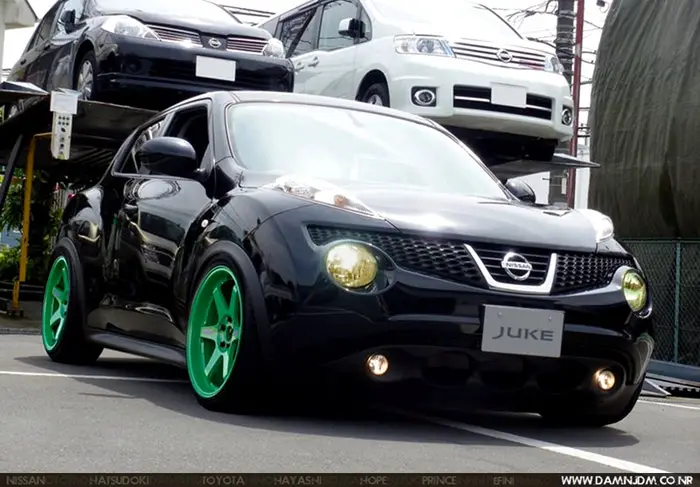 Maybe do something about the headlights on the hood while you are at it.