What's 10 feet 2 inches long, has 480hp, and runs a 12 second quarter mile at 110 miles per hour? This Truck.
Why is that something worth talking about? It weighs almost 4000 pounds and has the aerodynamics of a flying shoe box.
Sure today throwing a ton of horsepower at something big, heavy, and square isn't anything out of the ordinary but in '63 when this truck was built and run it was a pretty big deal.
Built as an exhibition car this Dodge had all its factory running gear yanked from under the hood and replaced with a 413 cubic inch Ramcharger backed by a fittingly heavy duty TorqueFlite transmission.
That huge motor tossed this trucks weight distribution right out the window and even with the entire front end being replaced with fiberglass panels, and a lead tailgate, distribution was still a 70/30 split.
To help with the weight transfer this truck received the gasser treatment, high up front, lower out back.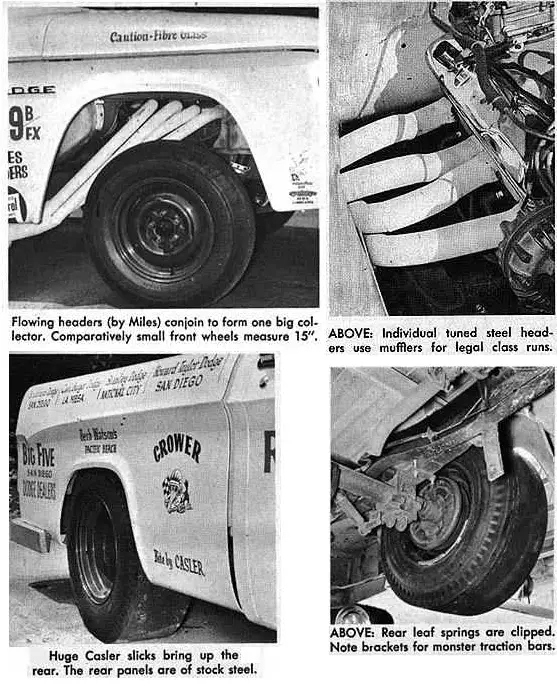 As expected this truck chewed up and spit out parts until all the kinks were worked out and was a bit of a handful to pilot (quickly) due to their being pretty much no weight over the rear wheels.
Since it was such a handful you would think some famous quarter mile racer at the time would point this metal brick but it was actually driven by a DJ named Dick Boyton, wild.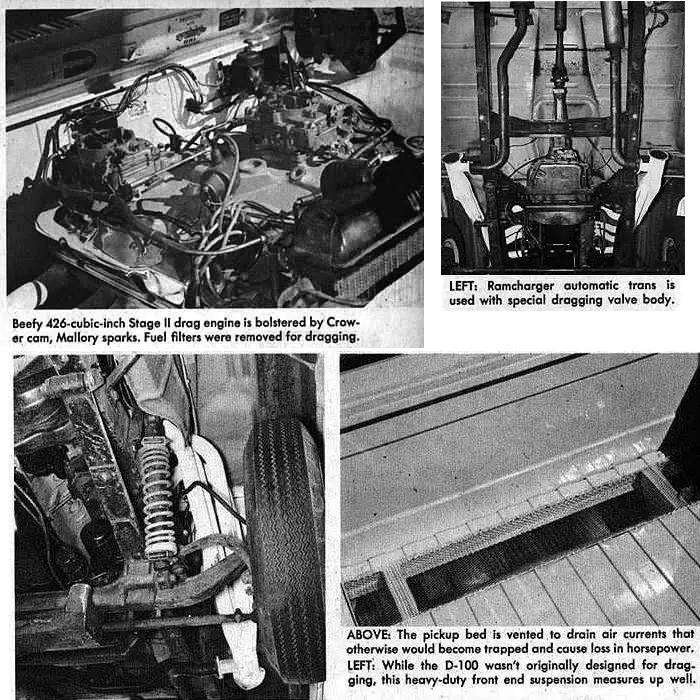 Like all interesting racers it appears as though it vanished for awhile and then was rebuilt (or at least replicated), information about how it ended up looking like below was oddly a little scarce but as they say, legends never die.
More Info can be found in this article titled 'The Flying Barn Door' and of course on The H.A.M.B where all cool things automotive seem to be documented.
Also there is a video in that classic old timey voice.
Site (Car) Updates
Some of you may have noticed this picture on the fanpage revealing that yes I finally put my car back to summer mode with a little help from the guys at Automatrix Auto Service. The new pillow ball mounts from BC are a huge improvement over the old and the new front springs really put me at a ride height I am much happier with.
Once I actually detail it I will take some new pictures but here is one from my phone.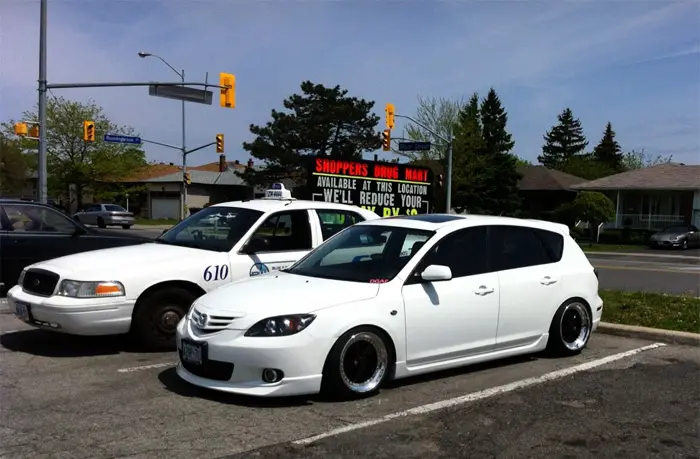 Flashback Friday
Street Classics kicks of Saturday and I'm going to swing by with the better half and my old man. If you see me holler.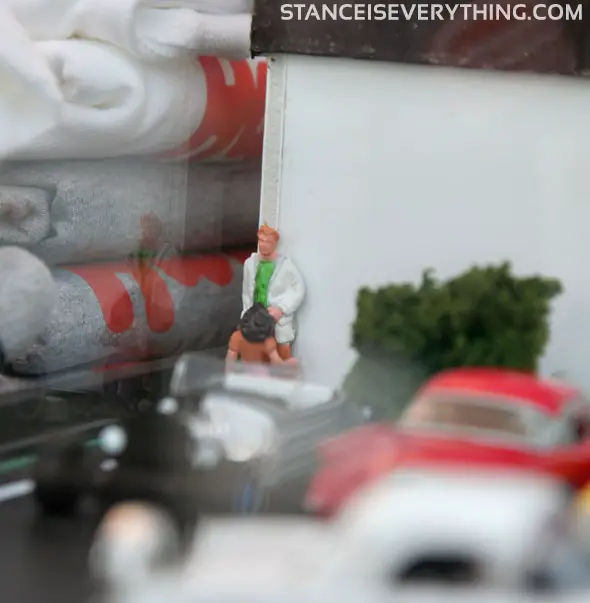 Love those shows man.