For those of you who may not already know this years Importfest takes place Saturday August 25th, and once again the IF staff have included Stance Is Everything in the festivities.
Similar to previous years a trophy will be awarded for best stance but unlike last year static rides will have their own trophy and bagged rides will have their own trophy in attempts to even the playing field.
This year the Importfest staff have given me some floorspace and I want to show off a few readers' rides that represent what SIE is all about: Clean vehicles built with quality and style.
This is your chance to show off what you got so anybody is welcome to apply, but please keep in mind this is Importfest ("Canada's biggest and baddest car show"), so your car, truck, or van must be show-worthy and must meet the Importfest requirements.
Space is extremely limited. I will review everyone that applies and select those who I think would be a good fit and those selected will get SIE swag and discounted competitors fee.
If you think your car would be a good fit please send me an email at stanceiseverythingATgmail.com (with 'AT' being replaced with @), I'd really like the chance to showcase some unique platforms/builds so all varieties are welcome not just imports.
Finally for those attending as spectators look forward to several ticket giveaways throughout July and August both here and on the fanpage.
More Importfest/Stance Is Everything details to come so stay tuned.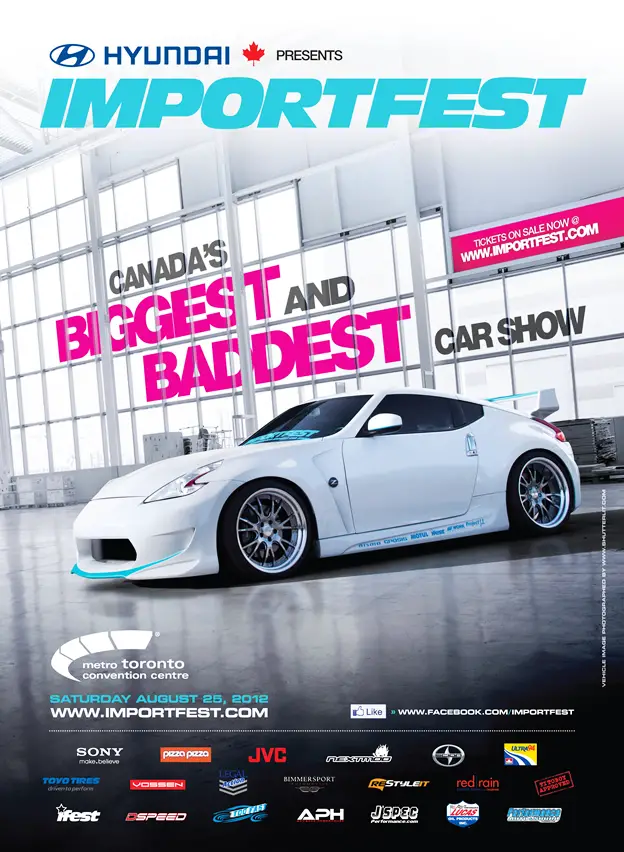 Note: if you are emailing to submit a car don't be offended if I don't respond instantly, being the first year the site will have any floor space I have to go over all possible cars very carefully.