Last week Saturday a crazy looking GX71 Chaser from Team ZLAY appeared in my Facebook news feed several times over and I couldn't help but draw parallels between it and a car I saw earlier in the week on the Amazo Effect.
Maybe it's just me that is crazy –and I am sure someone will tell me if it is– but even though these two cars are worlds apart scene wise I don't think they are not all that different from one another.
Both have crazy paint, altered stance, wide wheels, obnoxious exhaust, elaborate bodywork, and crazy things moulded onto/into their backsides, and both have have no doubt sparked arguments about whether or not they are unique or just plain ugly.
I don't have any info on Team ZLAY creation other than the fact that it's obviously from Japan and sits on 14×12 wheels with 225/40 tires (wow).
But I did learn that the Celestial was built in the late 70s and took twelve months of hard work to create, with seven of those months spent on body modifications alone.
Under all that sheet metal, fibreglass, bondo, and rainbow colouring, the Celestial is a 73 Trans Am –despite what it's front end suggests– that's got a v8 punched out to 8.2L under the hood and a wild interior that houses a computer that seems to be there almost solely for the blinking lights.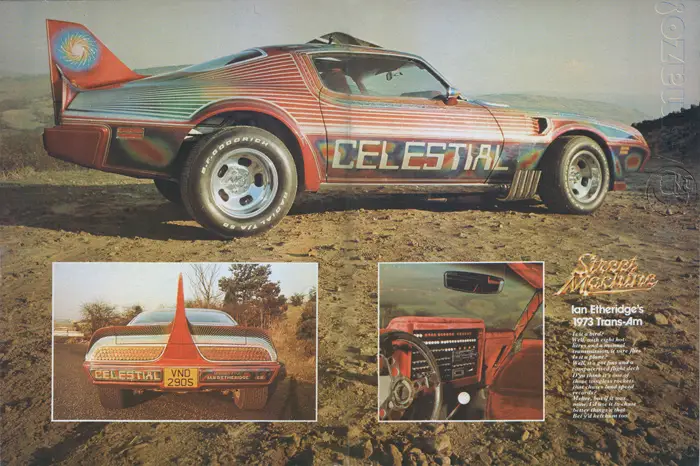 After parading around the show circuit for a little bit the Celestial was carted of to a museum where it sat for 20 years before making it's way back to the streets once more completely unaltered.
Put the two cars beside each other and it would be hard to say which is more ridiculous and I bet if the builders got to talking they would see eye to eye on a lot of things.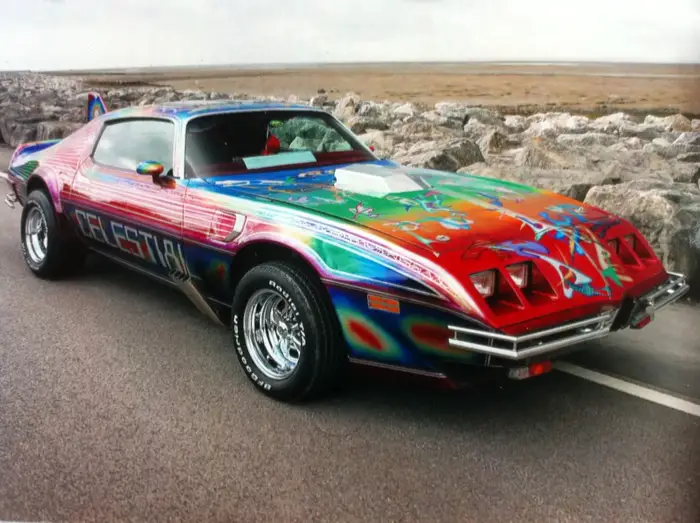 Will the Celestial live to see another 20 years? Will Team ZLAY's? One can only hope.
Site Updates
Two events on Saturday, the first is a Charity Show and Shine at 1201 Speers Rd in Oakville from 8-4 and and the Second is a Squeaky Clean event at JRP from 4 – 9.
Not sure if I will be able to swing by either but stranger things have happened.
Flashback Friday
Remember this thing?