A number of crazy creations have graced the  WTF Friday category over the last few years but this might be one of the most bizarre.
This car, which I can only assume used to be a Pontiac based on the wheels and tail lights, looks to be constructed almost completely out of body filler and expandable foam.
My best guess to it's origin would be that the car was in some sort of significant accident and the owner decided this was the best way to resurrect it, or he is trying to do what the Lithuanians did a few years back.
While I have several questions about this vehicle that will probably never be answered the one bugging me most is whether or not this car has any windows, both the progress and 'completed' photos show the windows rolled down so I am willing to bet it doesn't.
Parking it with the windows down isn't really a security risk though as I can't imagine many people would want to steal it.
Bondo… hell of a drug.
Site Updates
Catching up on some photo editing this weekend but I also just caught wind of an open house at Hitman Hot Rods in Cambridge.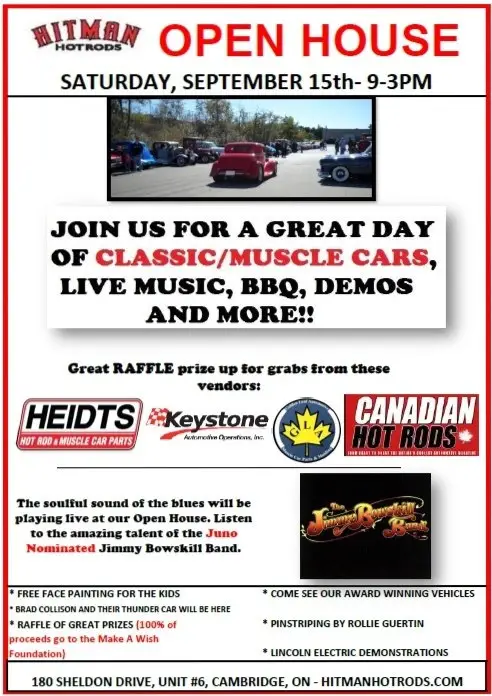 I'd love to go but I will probably be at the  Nelson Park BMX jam, but the Doctor says I may have fractured my foot so we will see.
Flashback Friday
Alex asked if I had anymore information on the Sidekick I posted Tuesday and as of right now I don't but that truck did remind me of this jiminy I posted back in 2010.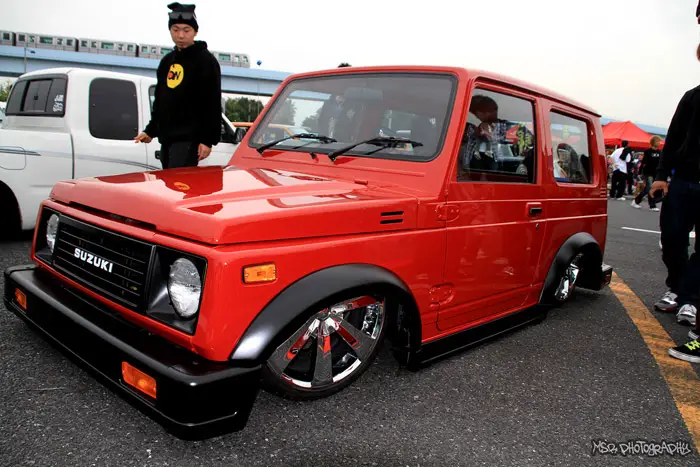 Actually it looks as though Alex may have commented on that post too…