Got tagged in a Crank & Piston post on instragram by Meg over at Cars X Girl with the words "seems like something @stanceiseverythingcom would like" so I checked it out and sure enough she was right.
This isn't the first time I have seen or posted a lowered Rover here but it is certainly the first time I've posted a Defender.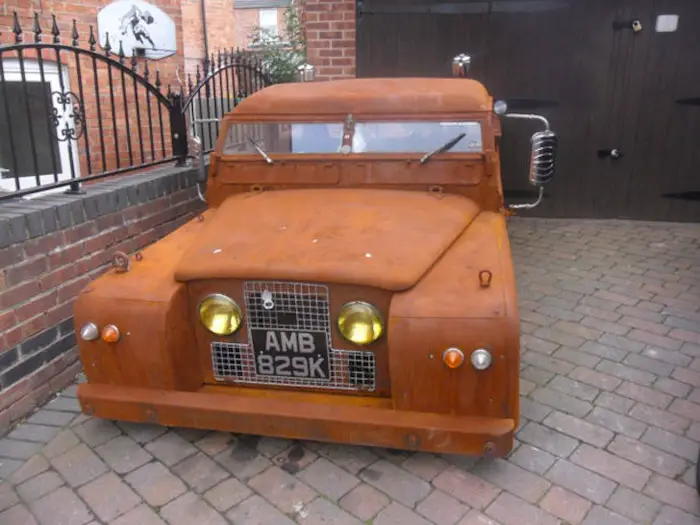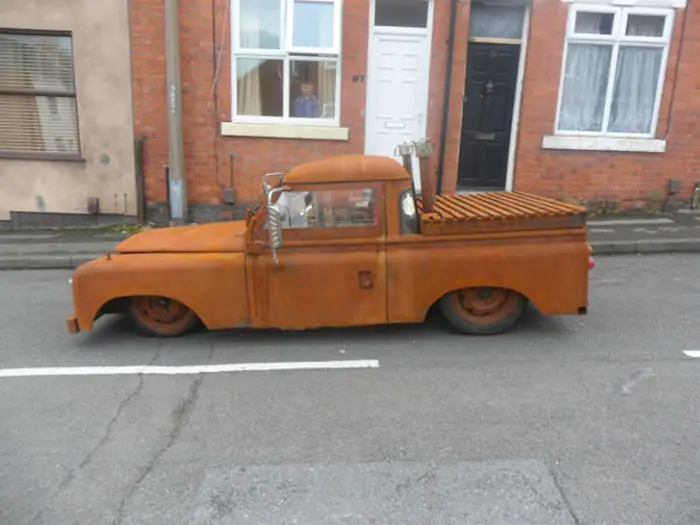 This Rover is actually a bit of a cheat in the sense that it's actually about half Rover now because the owner cleverly switched out the Rover underpinnings for that of an air cooled Beetle.
The motor is stock, brakes stock, steering stock, but the suspension is clearly not which has been treated to the typical Beetle lowering techniques (narrowed beam etc).
The interior is pretty Spartan and lined with what look like like giant popsicle sticks but I'll be damned if this creation isn't cool.
Pre 'let it rust' treatment it resembled an art car which aside from all the stuff attached to the roof I quite like.
Google reveals this kind of thing is actually not all that uncommon so Theme Tuesday in the works perhaps?
More photos of the Defender pre rust can be found here.
Site Updates
No events this weekend as far as I know but there should be a new feature up Monday.
Flashback Friday
Here is the last Rover I posted from the last Readers Rides post.
I am hoping to be able to do another Readers Rides post during the winter but it's become really tough to do now that the site has gained so much popularity.
I'm not complaining however and will figure something out.