I'm sure by this point in time most of you are well aware of my automotive A.D.D. This ailment is the source of most of this sites content and lately it has pointed me towards blogs, forums, flickr groups, centred around over the top creations from the 60's and 70's.
I find that era of car modification incredibly interesting because back then people were not scared to do anything to anything. Case in point this hot wheels-esque, four motor, four wheel drive, 'Mustang' funny car.
Dubbed the Mach IV, this quad 351 Windsor powered behemoth was built by Gary Weckesser over the course of 8 short months simply because he could.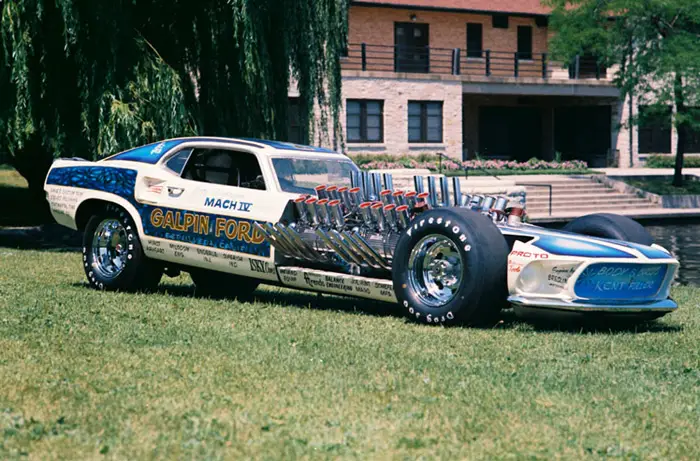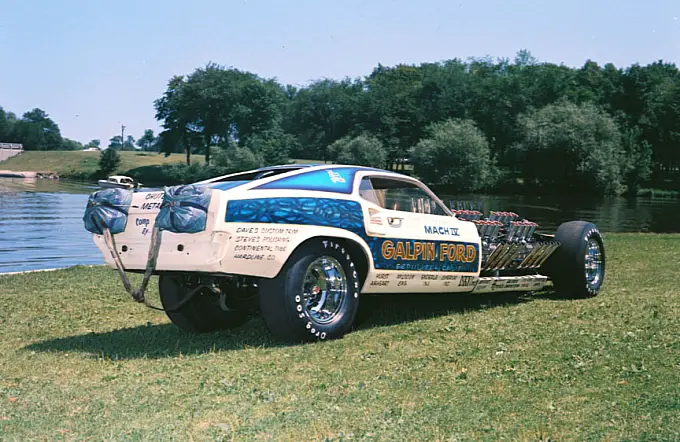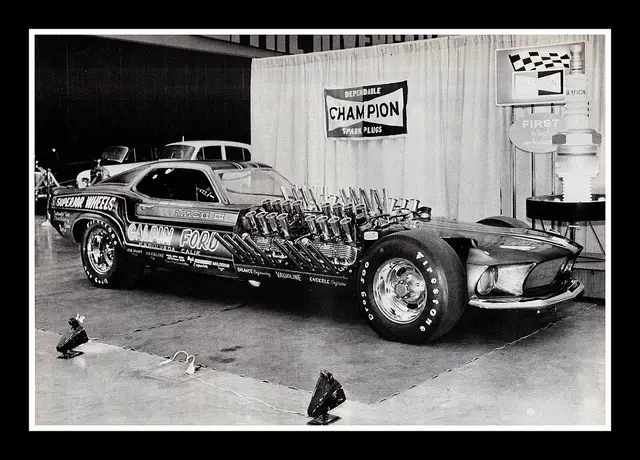 Each motor puts out about 250 horsepower a piece and sits back-to-back which required the two forward motors to run reverse ground cams. Somehow all this mechanical margic ran through a single clutch to all four wheels.
While the Mach IV was predominately used as a show car it could, and did, run the occasional 7 second quarter mile.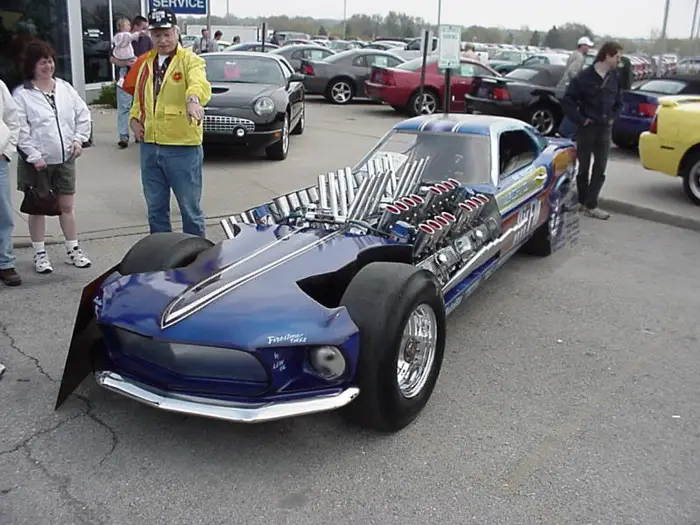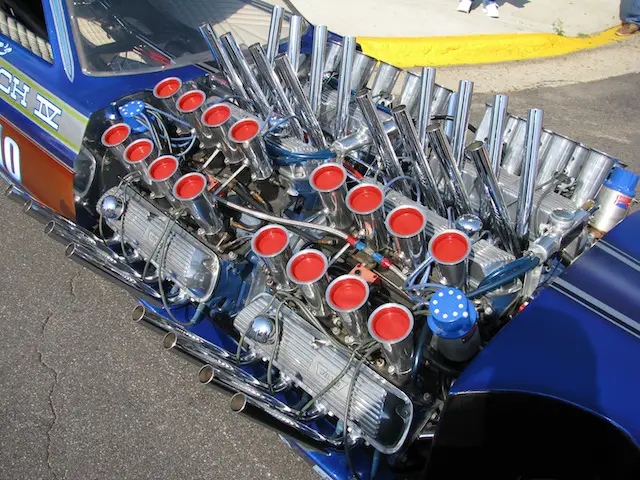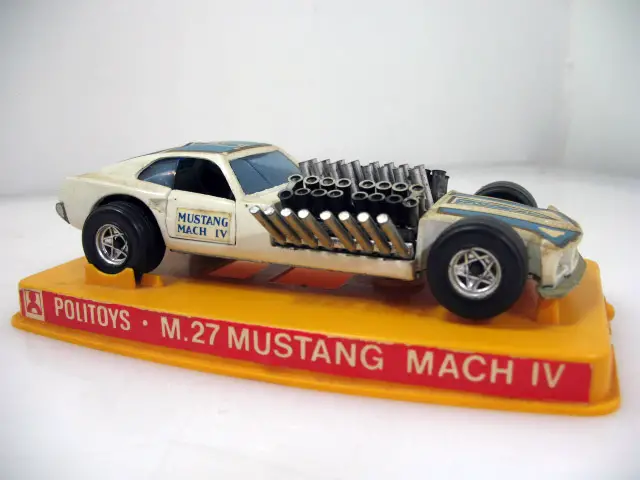 The car was terribly expensive to run (surprise surprise) and eventually Gary had to mothball it, however it appears he never got rid of it as it pops up at shows from time to time.
There's a bunch of video of it sitting around on YouTube but here are some of it kind of running sans fibreglass body.
Doubt it will ever see 1/4 time again but still cool nevertheless.
More info can be found here and here.
Flashback Friday
I read on instagram yesterday that the civic below is no more. That's a shame cause I quite liked it.
Photos are from the 2010 Performance World coverage.
I swear there was a brown look alike of this car at one point but perhaps that was just a Photoshop…