Remember the Ramey Built , F20 powered, Geo Tracker I posted shortly before Christmas in 2012? Well I've found the first vehicle I would like to see it go up against down the quarter mile: this immaculate 86 Suzuki Samurai powered by a Chevy 305.
Aside from the obviously borrowed power plant the 'trucklet' (sellers words) appears to be mostly stock. I say mostly because inside the factory seats have been ditched, along with the center console, but aside from that it's factory Suzuki.
Exterior wise the 80's paint is dust in the wind and a few things have been shaved. The seller is not the builder so the descriptions could be inaccurate but it sounds like the underside is composed of a lot of s10 parts.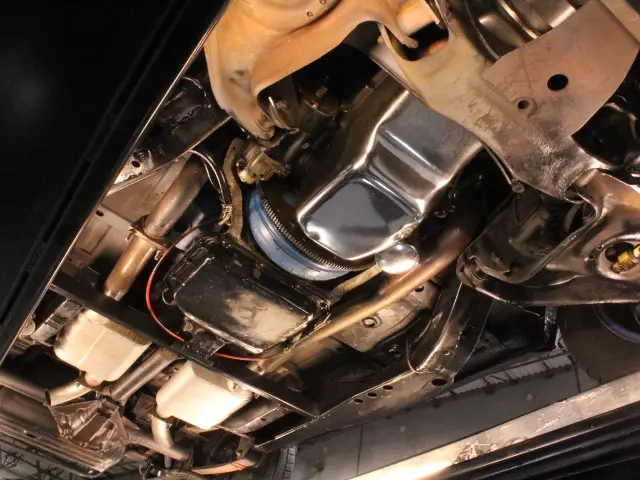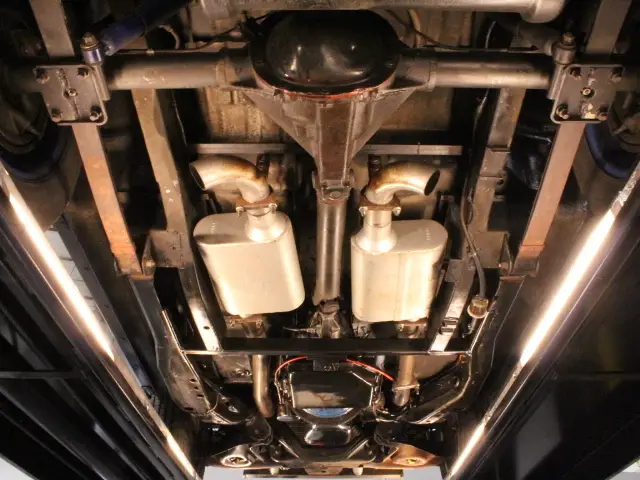 I'm not sure if it would be my first choice for $11,9995 but you could certainly do a heck of a lot worse. Heck the little bed makes it almost practical.
The S10 suspension also means that it could get a heck of a lot lower… hmmmm.
Site Updates
This Sunday is the Niagra Truck & Tuner Expo. The Niagara Ribfest is right down the street also so roll through.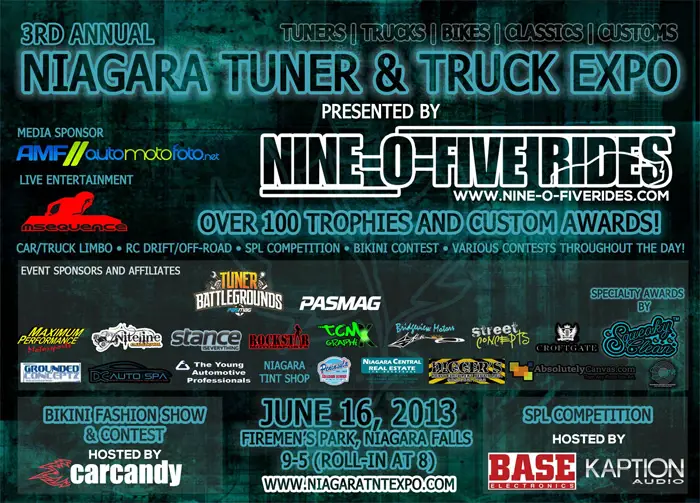 SIE is also sponsoring 'Best Stance' once again.
Flashback Friday
Here's a look at last years Truck & Tuner Expo through the eyes of Jon Ouimette.