No need to trample anyone if you're looking for deals on merchandise from the Stance Is Everything Shop.
The entire store has been marked down 30% (lowest to date) from now until Monday Dec 2nd so if you've been eyeing up anything now's your chance.
For Black Friday we've also released a new sticker: Circle Takes Square, updated the stock of the script sticker and original I Like Em Dropped sticker, and released a new 'etched glass' version of the I Like Em Dropped V2 design.
Check out the sale at stancieseverything.com/shop!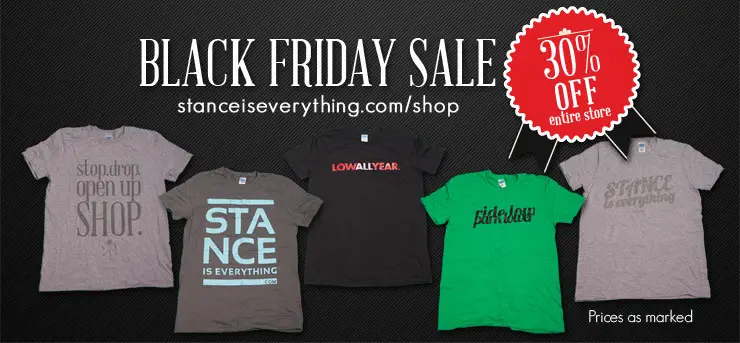 As always thanks for the support!