Remember the MTV show 'Trick It Out'? Nope me neither but apparently it was a sister show to Pimp My Ride and judging by this Civic I would say that Pimp My Ride was actually the better of the two ventures.
Transformed on air by Harbor Motorsports in a mere ten days, this Civic is the perfect example of early 2000 excess.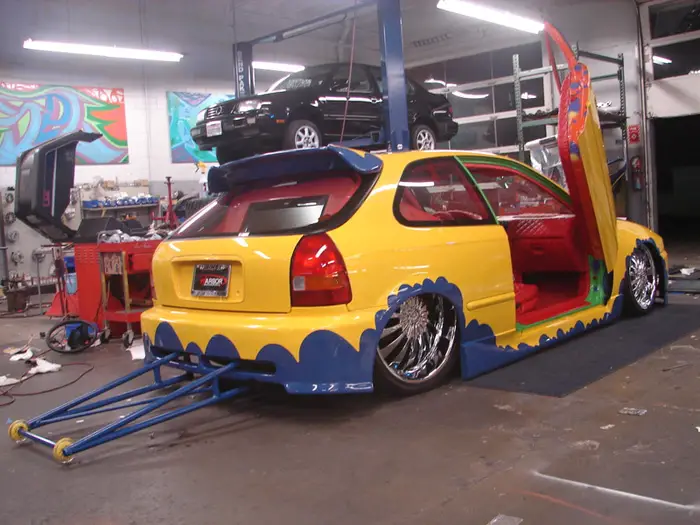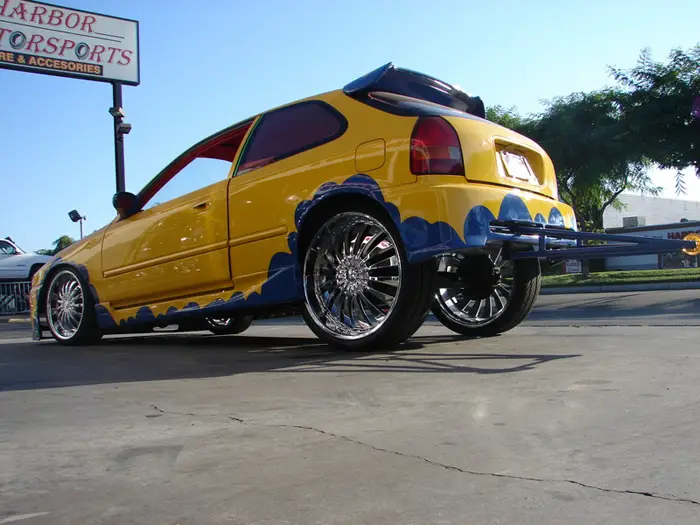 Upon first viewing the rear 3/4 of this car I had to chuckle because wheelie bars and 24 (yes 2-4) inch wheels are seldom installed on the same vehicle out of fears the wheels might run down the track on their own.
Surprisingly the car does tuck a significant amount of chrome rim out back thanks to some serious tub work.
Up front builders spent a significant amount of time upfront grafting on the front end of a Nissan Silvia, which had it been the only extreme modification done to the car may have not looked so bad.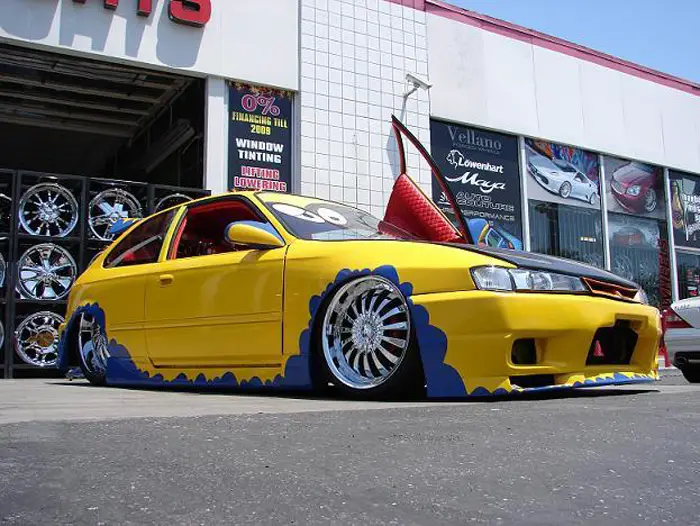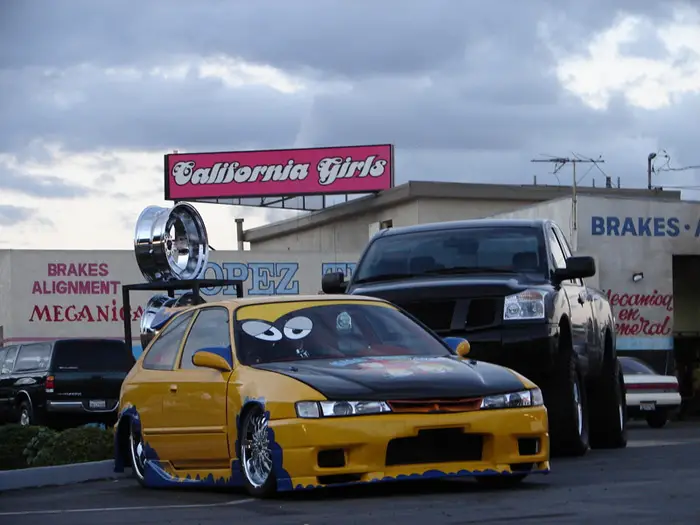 Naturally the car has Lamborghini style verticle doors installed and "3000 watts" of in car entertainment.
Though there is entirely too much of it the diamond stitched red interior appears to be pretty well done.
Sadly it makes the centre console look really out of place being left stock.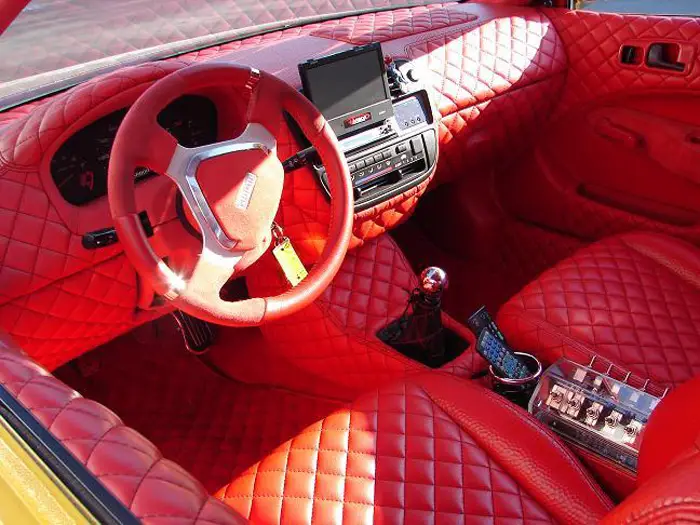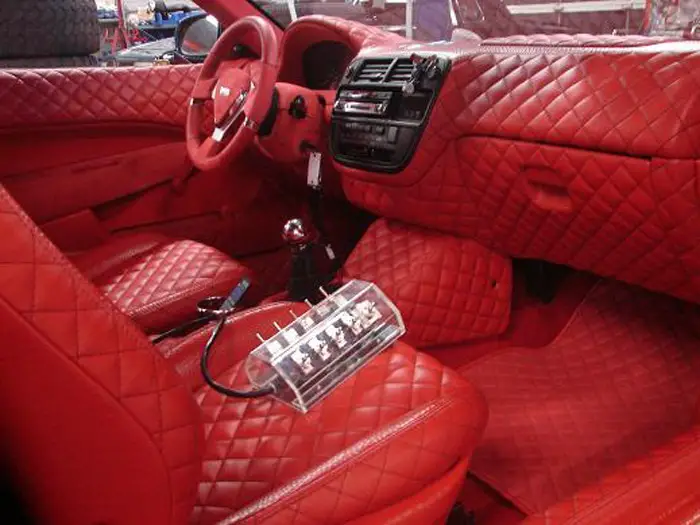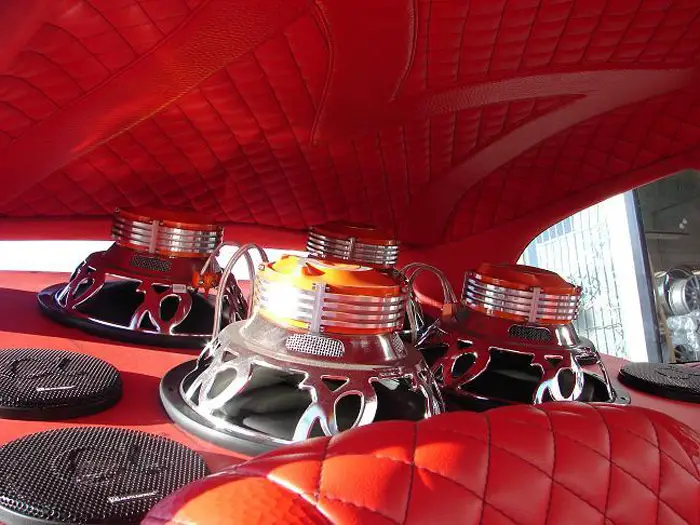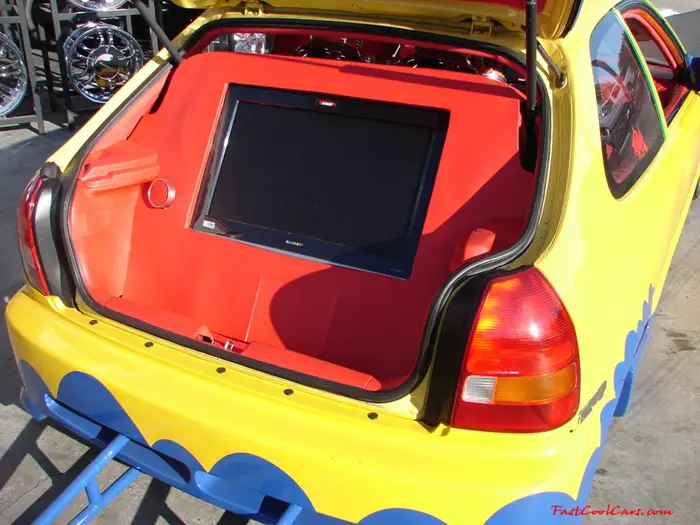 Also looking fairly out of place is the mildly tuned D series motor sitting in an engine bay that looks to be inspired by Polka Dot door.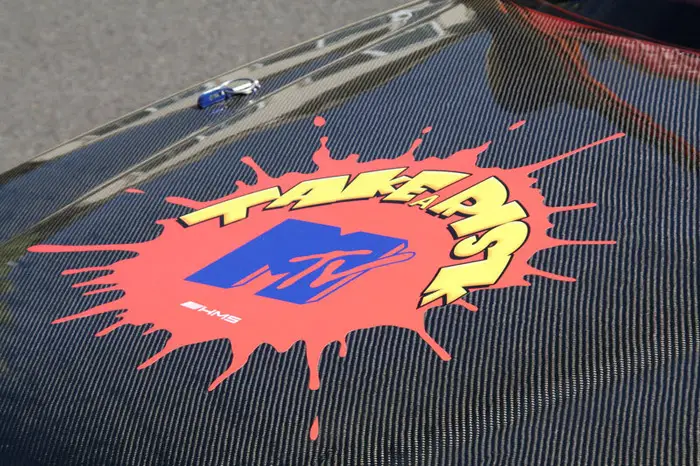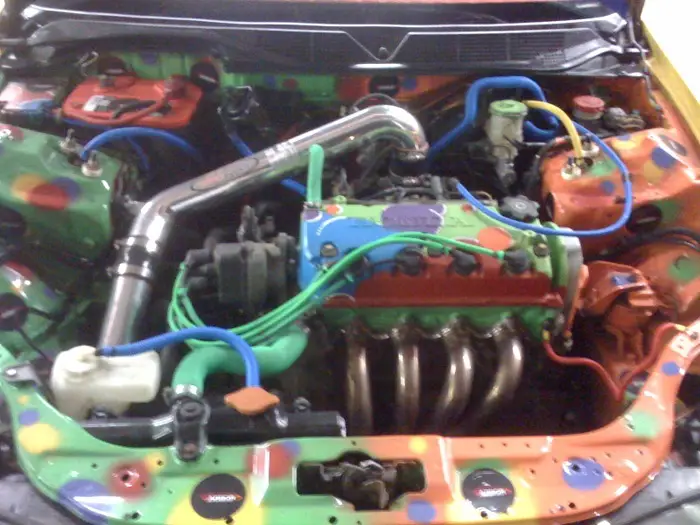 After the show ownership reverted back to shop that built it who took it to a few shows before passing it on to a Minister who took it from there until he eventually put it up for sale himself. Where the car is now remains a mystery that I'm not in any real hurry to solve.
If still pictures were not enough check out the videos below, the second is a real head scratcher.
It's certainly been a while since a Civic popped up on WTF Friday and I really don't see another one being more eyebrow raising than this one for some time…