A few months ago photos of radically styled, bare metal, 'Volkswagen Bus' appeared online causing quite a stir.
At that time I wasn't really able to find much about it, so I put a few photos of it up on Facebook and waited for more information to surface.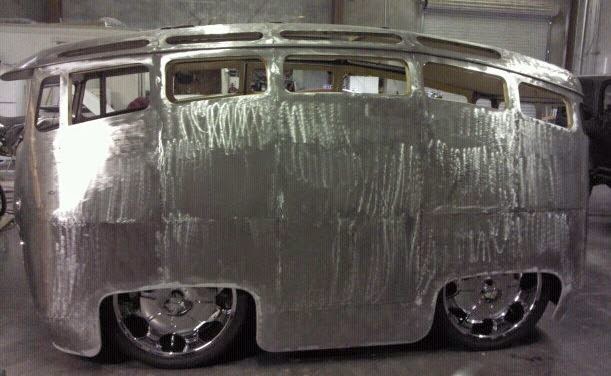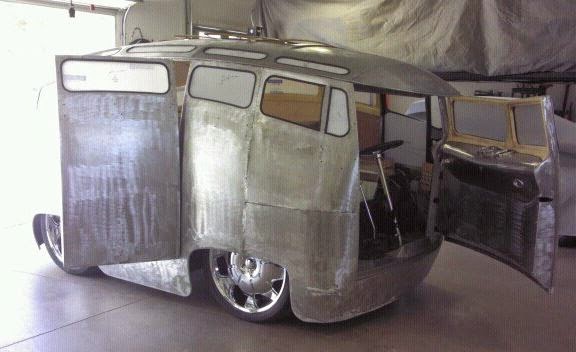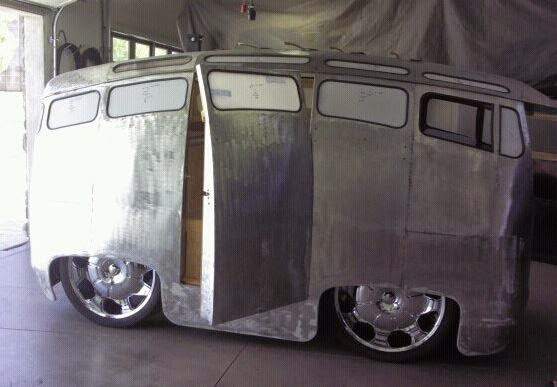 It took awhile but as of today I know that this vehicle is Ron Berry Creation and will soon be appearing in Hot VW magazine.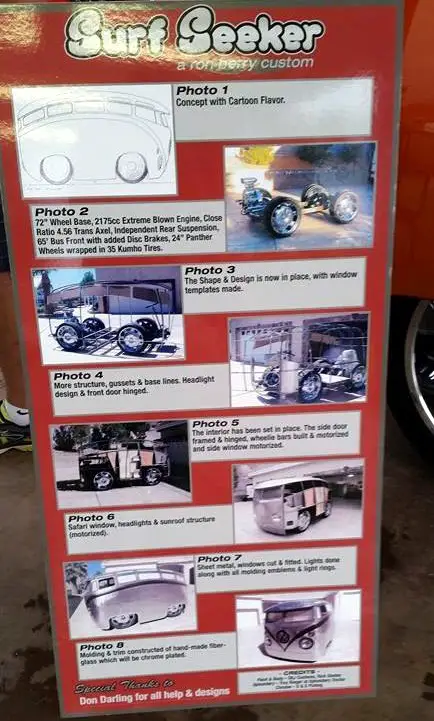 While how much Volkswagen exists under the metal is still yet to be determined, it is cool to see that –at the very least– an air cooled motor pushes the van down the road.
From front bumper, to awesome skateboard wheelie bars, this build is full of custom touches which makes sense because this isn't Ron's first custom rodeo.
He also built this wild woody wagon known as Shorebreak in 2007.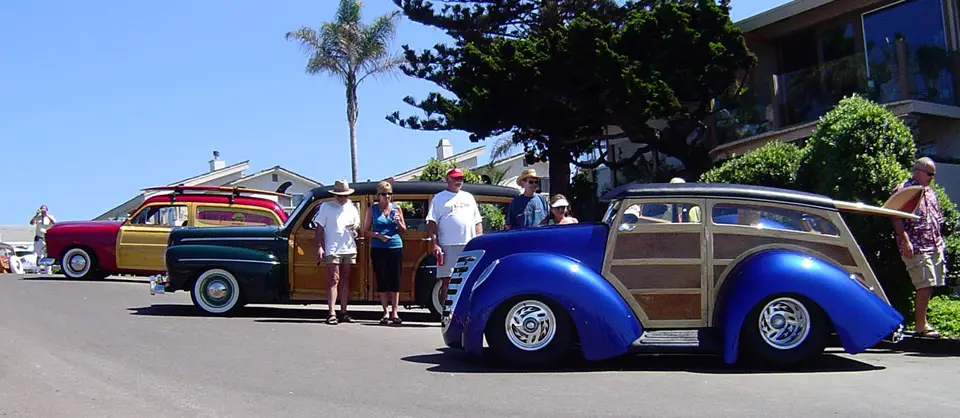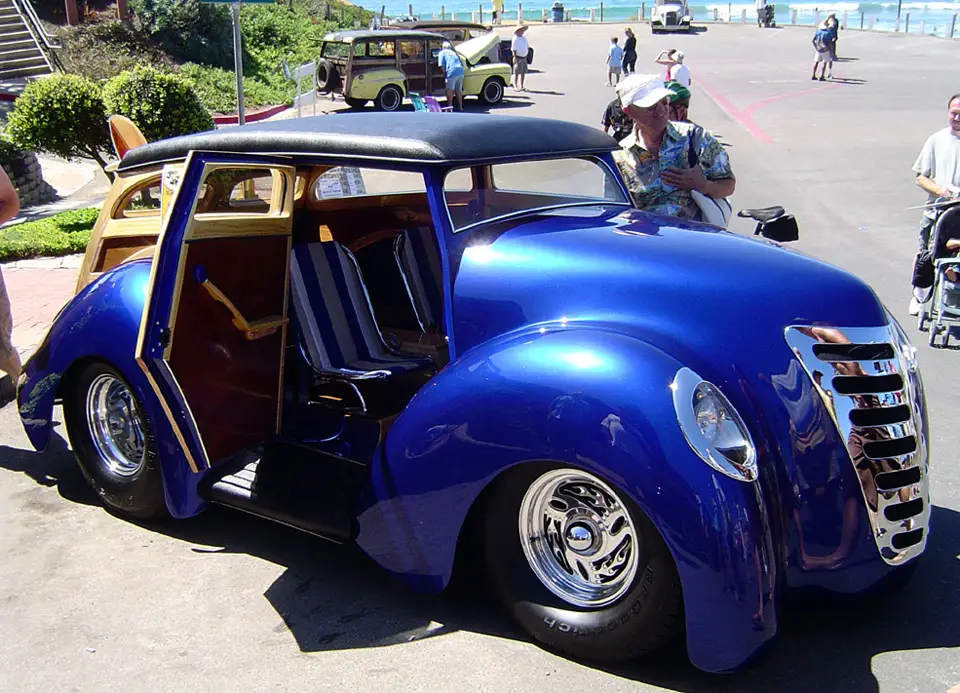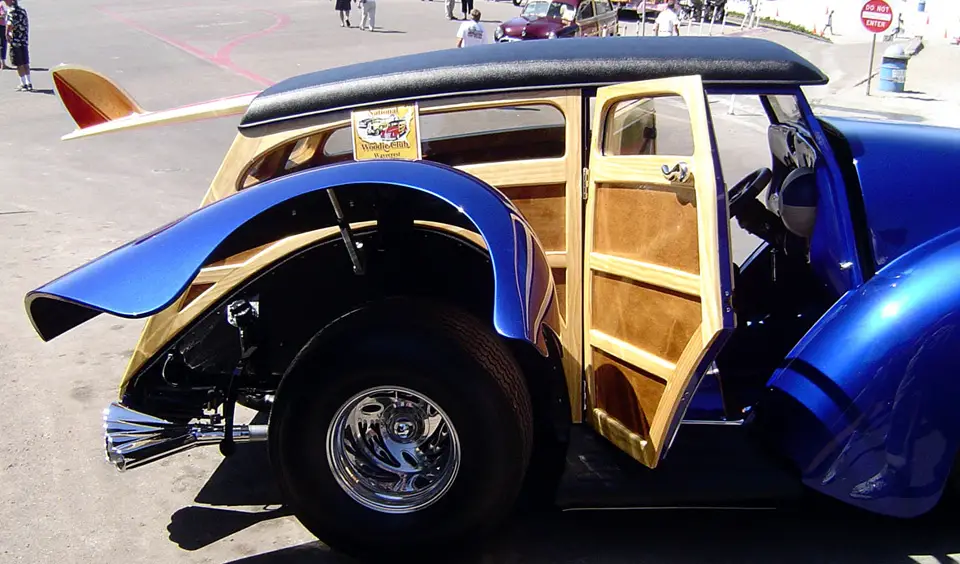 As well as a more traditionally proportioned F-100 you can see lurking in the Surf Seeker videos.

High five to Just A Car Guy for following this story so closely!