I had a few other things in mind to post today and those will have to wait until next week because as soon as I saw this video I busted up laughing.
This is what happens when a few guys and one girl try and load a Civic EG on the back of a U-haul using dodgy ass ramps.
After watching the video if anyone can answer the following questions I would appreciate it:
1) Why didn't a guy drive? He already had a lot of friends helping why not get one more to drive so when it all did fail he didn't have to flip on his lady.
2) Why a U haul???
3) How did he honestly expect those ramps to hold? They fell apart like a house of cards when the car hit.
4) Why were they filming?
5) How was she going to get out after?
6) Why did she turn? 😛
Site Updates
This weekend should be a quiet one event wise. Don't really have any in mind and I could use a weekend to recover after last weekends crazy cottage, drinking, riding, car show extravaganza.
That doesn't mean things will be quiet around here though! I've got a special Friday double feature lined up for later today so expect that mid afternoon/early evening. I've also got a new sticker shipment arriving today so the store will be restocked with goodies tomorrow.
Finally, next week will be a bit of a crazy one for me as I am doing off site training at work which involves me getting up a little earlier than I do now.
I have a few posts ready to go already but don't be surprised if it takes me a little longer to respond/approve comments. After next week it's back to buisness as usual though.
Flashback Friday
I'm currently at my moms place right now waiting for my dad to get out of surgery and on the old laptop I have here for such occasions I have these two cars below as my desktop.
I forgot how much I love both of these cars.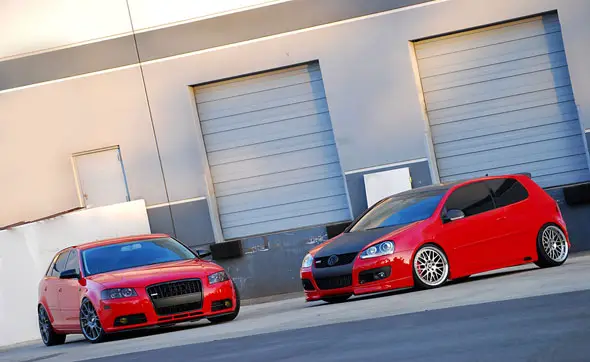 Why did she turn!?