I spent last Saturday at Northern Showdown and one of the vehicles that totally caught me off guard was this particular Volkswagen Beetle that even from a far was clearly not at all stock.
The wheel and tire set up wasn't typical beetle, the fenders looked perhaps a little wider than average, and the big wing and "AngryBug" plate hinted at something different under the hood.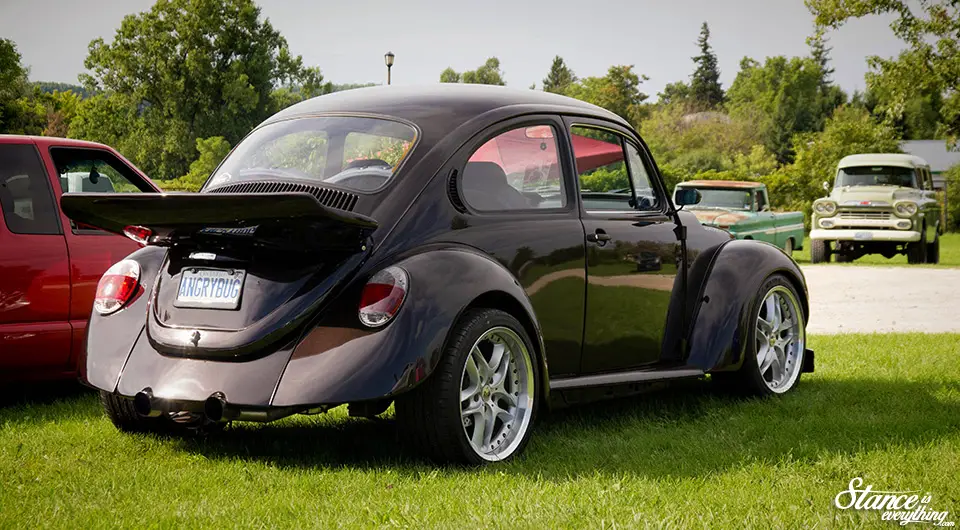 Well, maybe not under the "hood" in the standard air-cooled sense, and the sticker on the fender pretty much gives away the whole story.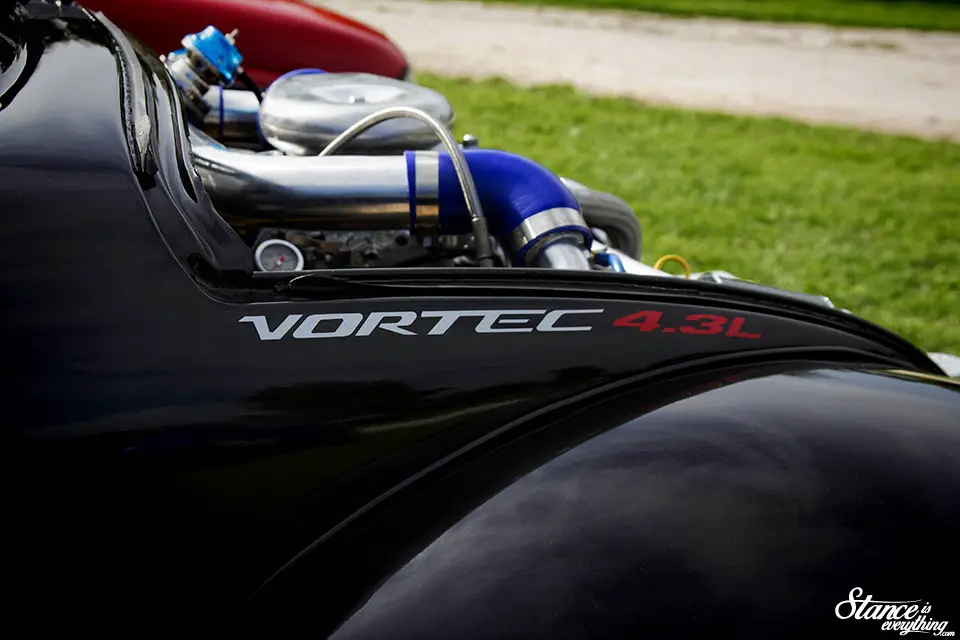 A 4.3L Chevy now resides under the hood which, for those of you not familiar with the 4.3, is basically a 350 small block with two (#3 and #6) cylinders removed.
Depending on configuration these motors make around 190 horse power and 250 foot pounds of torque which in a Beetle would be a lot of fun.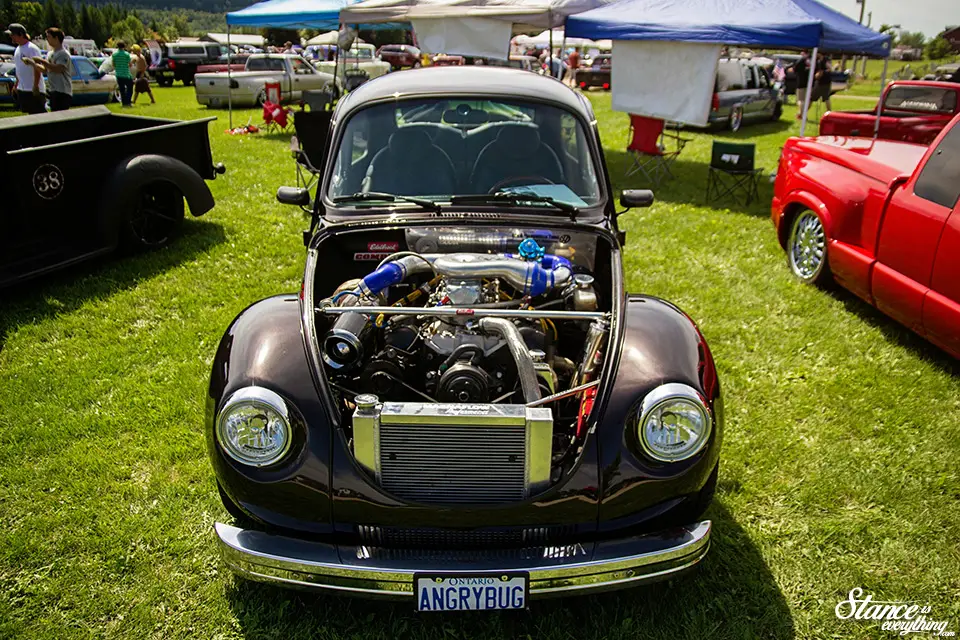 Surprisingly the motor actually seems to fit pretty well and though there was no boot lid hood present, eyeball measurements make it seem as though one would fit fine.
That would make this car not quite a sleeper, but still not something you'd expect to be v8 powered.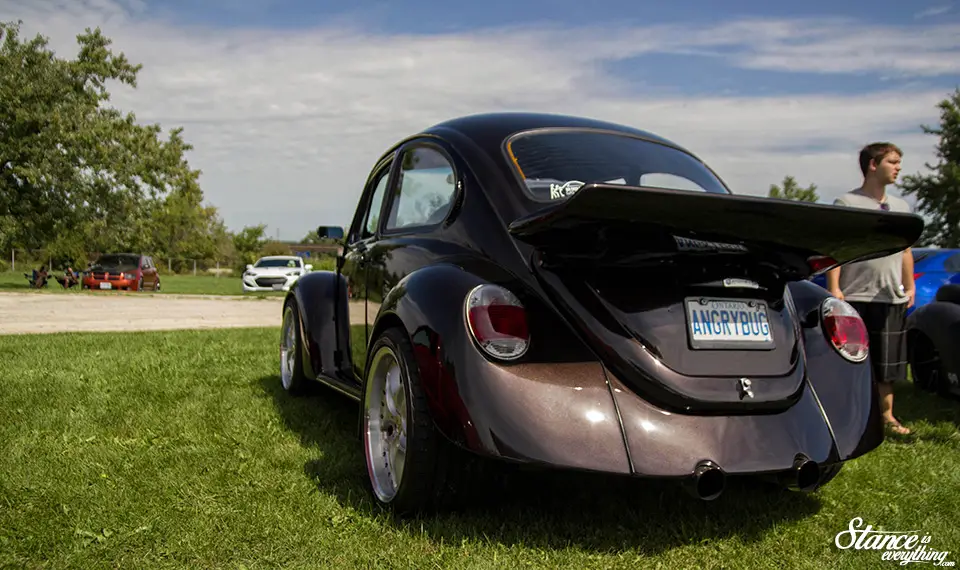 If any of you reading this knows more about this car I'd love to hear about it, and much, much more Northern Showdown coverage is coming next week.