Vintage drag cars have been WTF Friday fodder for some time now because they come from an era where no idea was considered too wild when going fast was the desired result. Rocket pods, jet fuel, wildly altered chassis dimensions, and multiple engines were all things employed to bring quarter-mile times down.
These experiments birthed some of the wildest race, and demo, cars ever built and the Nova today comes from that very era.
Triple Trouble was built by Tommy Stringfield who reasoned that if one engine was good three would be better, so in addition to the small block in the front he added two, side by side, to the rear right behind the split bench seat.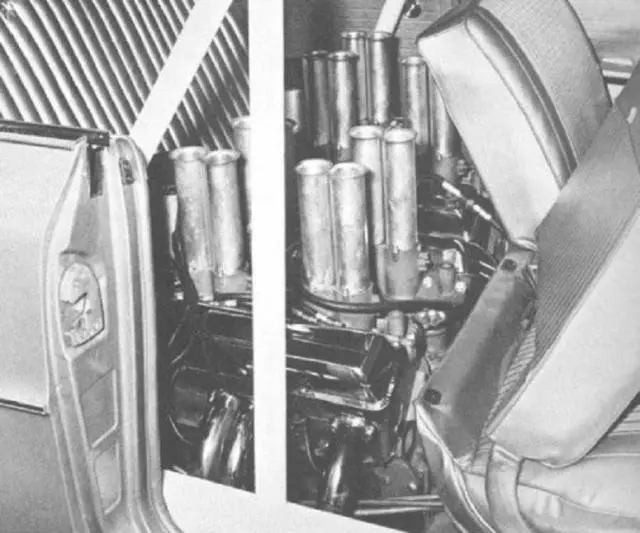 This resulted in a total of 1128 cubic inches going on board for the ride.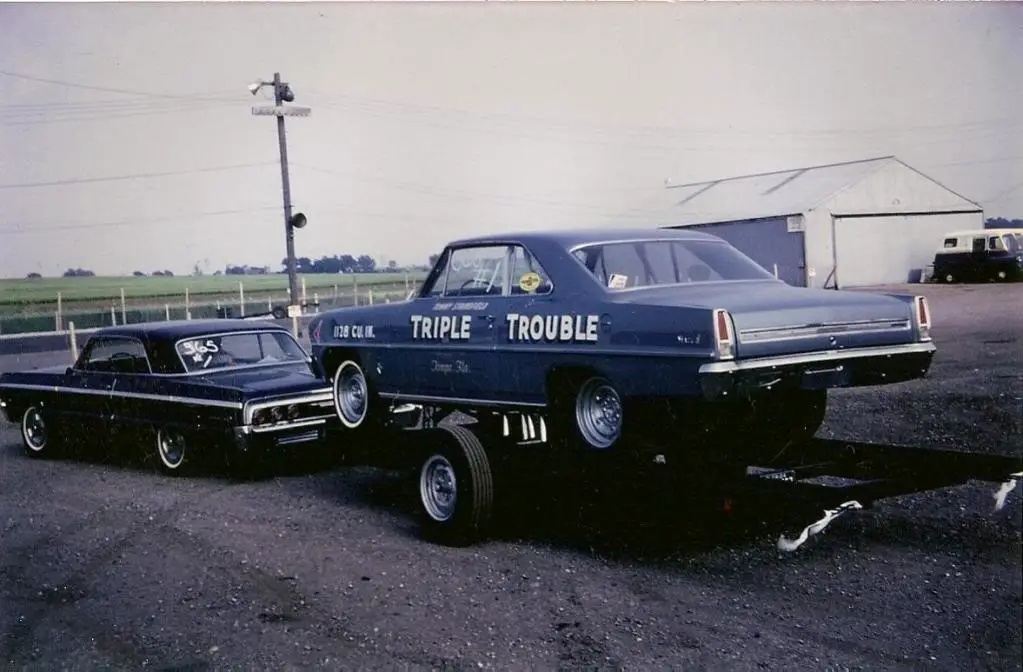 Obviously you can't bolt three engines to one transmission and call it a day, so motor one (under the hood) went to a three speed automatic transmission via a standard drive shaft.
Motors tow and three are where things got a little confusing, using clutches and direct drive couplers to connect to two additional center sections on the same axle.
Each center section had removable plates that allowed the axles to be serviced.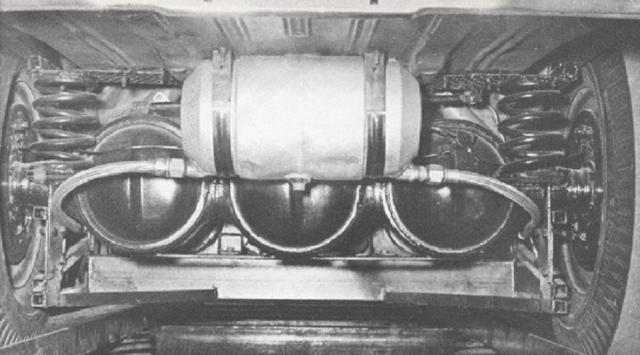 As you can imagine this set up was by no means light (4000lbs) so after a lack luster racing career –where it's described as being a real bear with ill handing and no traction— it became an altered wheel base wheelie car before riding off into obscurity to become a thing of legend.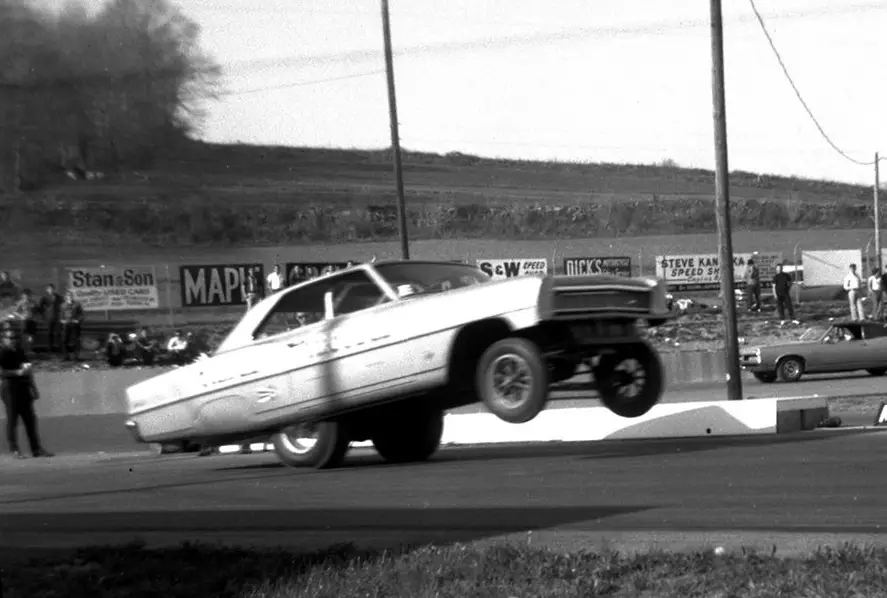 More info on the car is spread across Dragzine, Just A Car Guy River Dave's Place and of coruse the Hokey Ass Messageboard and it's pretty damn wild if you ask me!