Trolling around on ebay searching for the terms 'one of a kind' and 'rat rod' can yield all sorts of results, but yesterday things seemed pretty tame, dare I say even pretty good.
This '48 Jeep project that turned up actually shows decent potential and the art above the shop door suggests it might not the builders first kick at the can.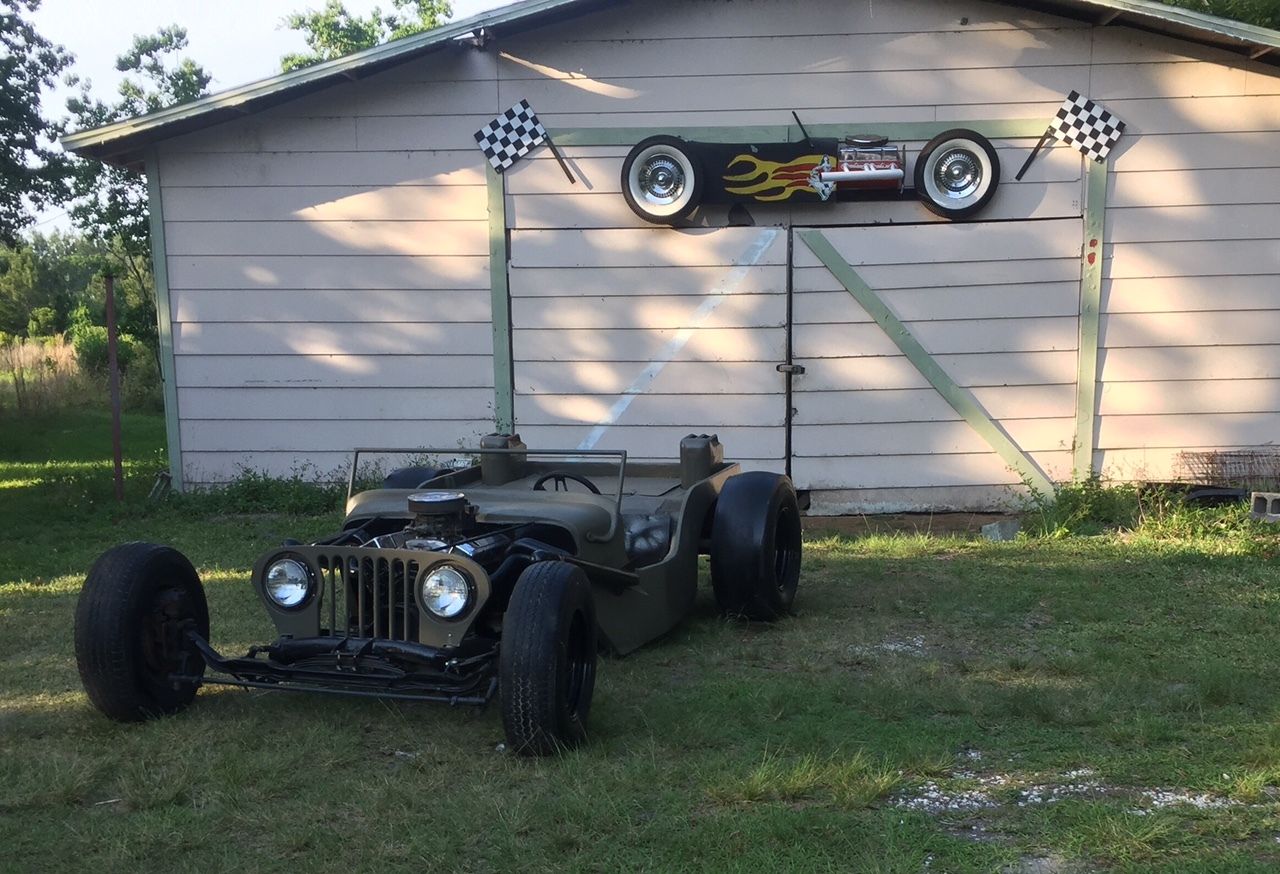 Pictures are sparse –the ad only has two– but in the photo above you can see that the body has been channeled over a frame that has a four link out back (on air) and up front there's a straight axle/leaf spring configuration.
Naturally this has been all set up to put this jeep appropriately in the weeds.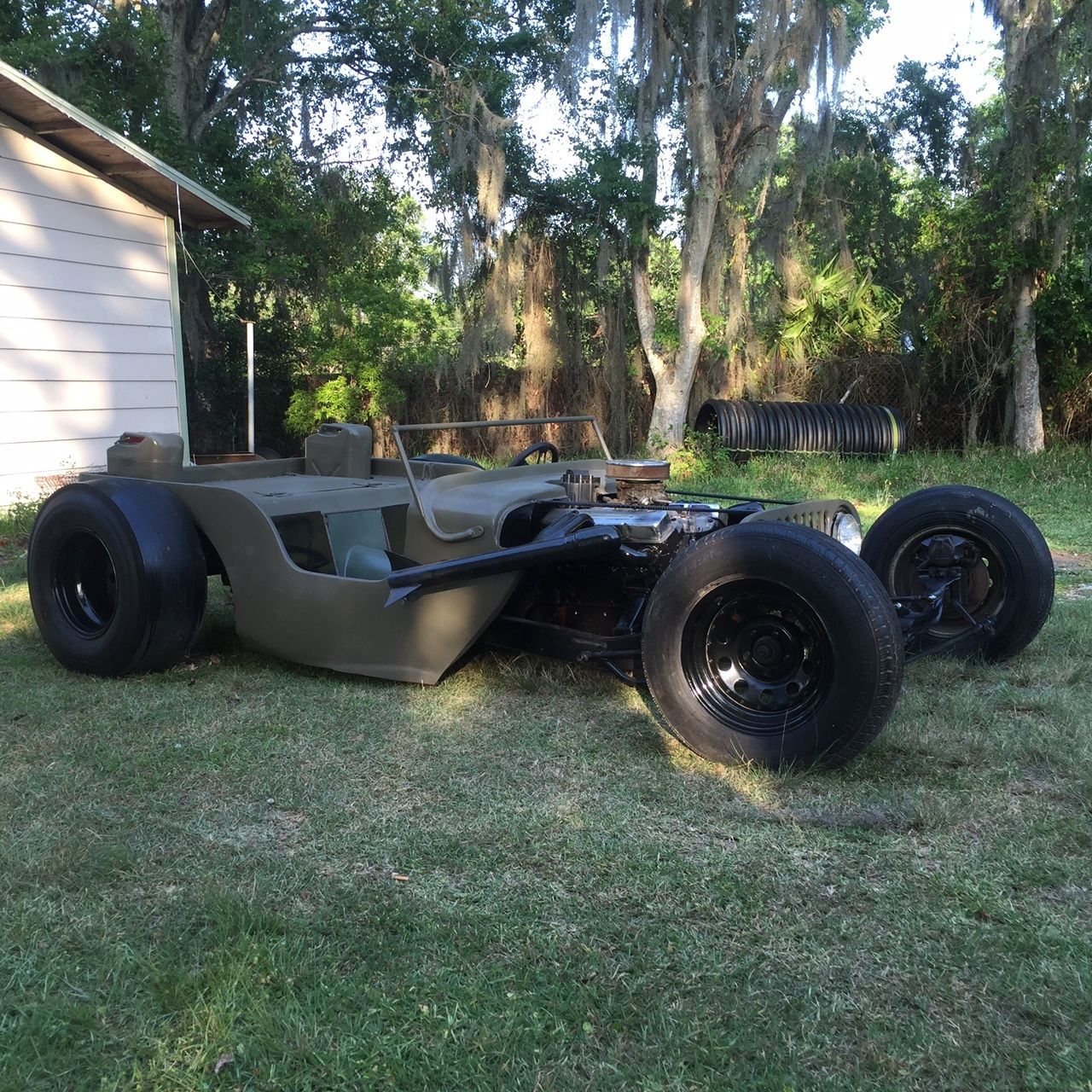 'Chevy running gear' is all that's listed so one can assume its a small block between the rails, and the wheels look similar to Cragar soft 8s painted black. The missile headers are a nice touch, they add some character without putting an over the top car further over the top.
Jeep hot rods are nothing new but this one looks like it could turn a lot of heads, and frustrate a lot of Jeep purists if someone buys it an finishes it. At the very least there will be a lot of Jeep owners saying 'WTF'.
Interested? Here's the eBay link. Still some time left to make a snap 2016 decision!