I hinted at it in yesterday's Theme Tuesday, but here is the final result of Filip Malbaša's take on the DeTomaso Pantera.
Filip Malbaša if you recall is quite the digital artist and his take on iconic platforms is always interesting and creative.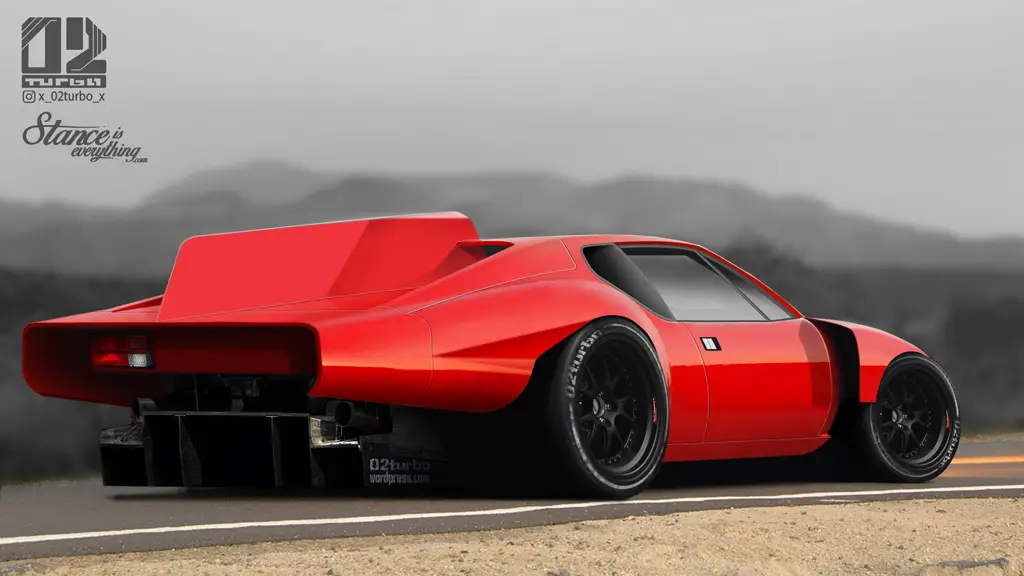 I'll let Filip describe his work here as he's completely got the car planned out in his head right down to the rear view camera.
'The DeTo as I like to call it is still powered by a Ford V8, but instead of the carbureted version, it's a modern twin-turbo unit, giving it both power and reliability. The long tail rear end is home to a huge carbon diffuser from the latest 911RSR, while the intake is a hint to the "finned" modern LM racers. For the suspension, KW provided a fully adjustable set at all 4 corners and for the braking, a carbon ceramic compound is used, making traction with the 6 pot calipers all round. Gearbox is a 7 speed sequential, operated using paddle shifts, and being a rear engine, rear drive car, it's a trans-axle, meaning the electronically controlled diff is in the same housing as the gears.
There are no rear view mirrors, since the rear fin is also host to a camera, which projects an image to the on-board display, which is also used for giving the driver much needed info on the car(fuel, various temps, rpm, speed). Steering is done from the full carbon bucket seat, which is snugly mounted in the 6 point cage equipped race trim interior and turning the three spoke deep dish SPARCO steering wheel with some buttons and switches mounted on it.
Traction issues are solved using TC(can be switched off or regulated) and super sticky slick tires measuring 18×9 in the front and 20×11 in the back with 02turbo tire lettering. Wheels aren't center locks as you'd expect, rather, they are regular 5 bolt, making it easier to find ones that look good, since this would be used for the street as well(yes, it's street legal).'
Thanks Filip for induldging me in giving a Pantera a go. Check out more of Filip's work here on 02turbodesign.