Late 2016 Filip Malbaša sent me an email that inside included a few of the digital renders he does under the name 02turbo and asked what I thought of his work.
After opening a few of the attachments I quickly realized that I was already a fan of his work, having previously seen his Ford truck render based on Whips & Chocolate photo.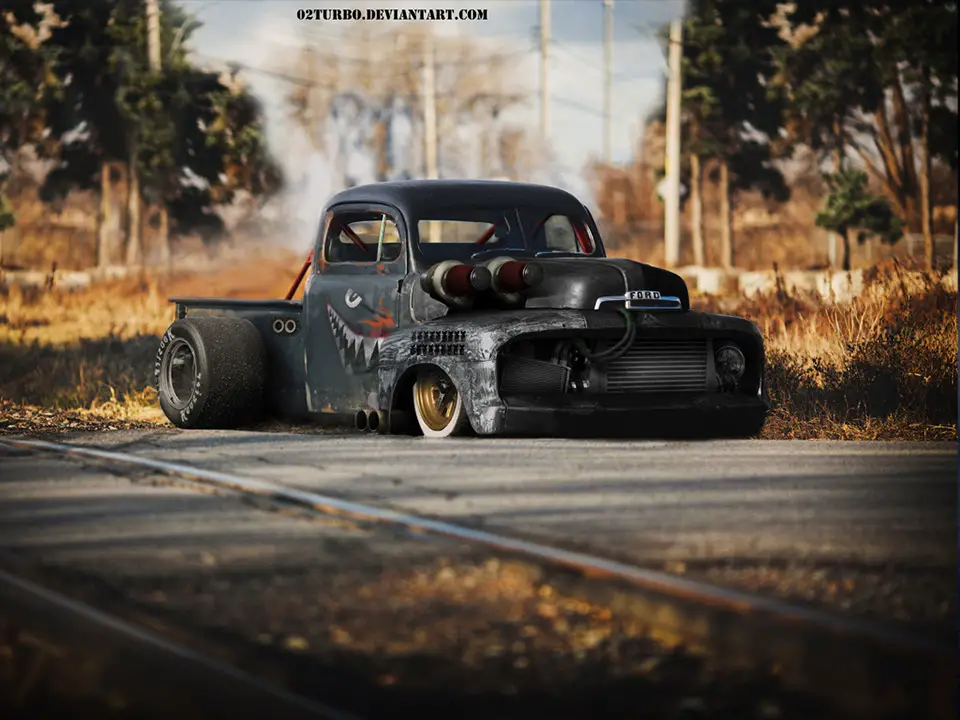 The twin turbo, Hoosier tire equipped, shark mouth livery wearing final product has been floating around both Facebook and Instagram the past few years as a beautiful 'what if' take on the classic F-100.
Further examining his work I noticed that Filip is a big fan of blending several different modification styles into one source rather than playing it safe. After all this is the digital domain so why not get a little wild?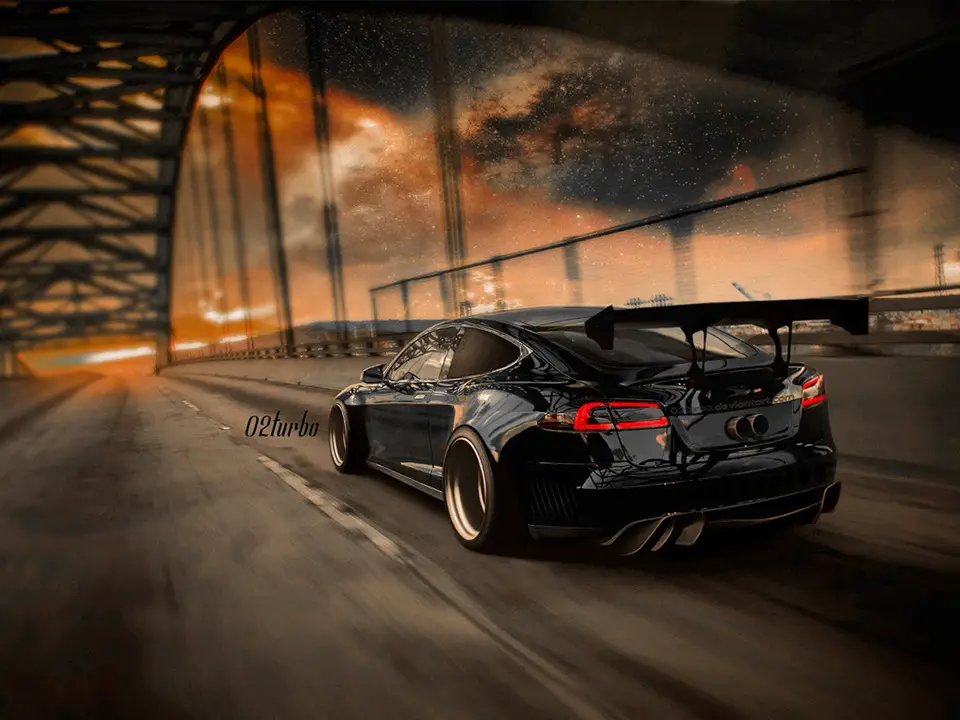 Take his Tesla S render for example the diffuser is from a Mclaren P1 and the wheels come from an RWB Porsche. The wide body is of Filip's own creation and in his mind the car is now powered by a supercharged LS1.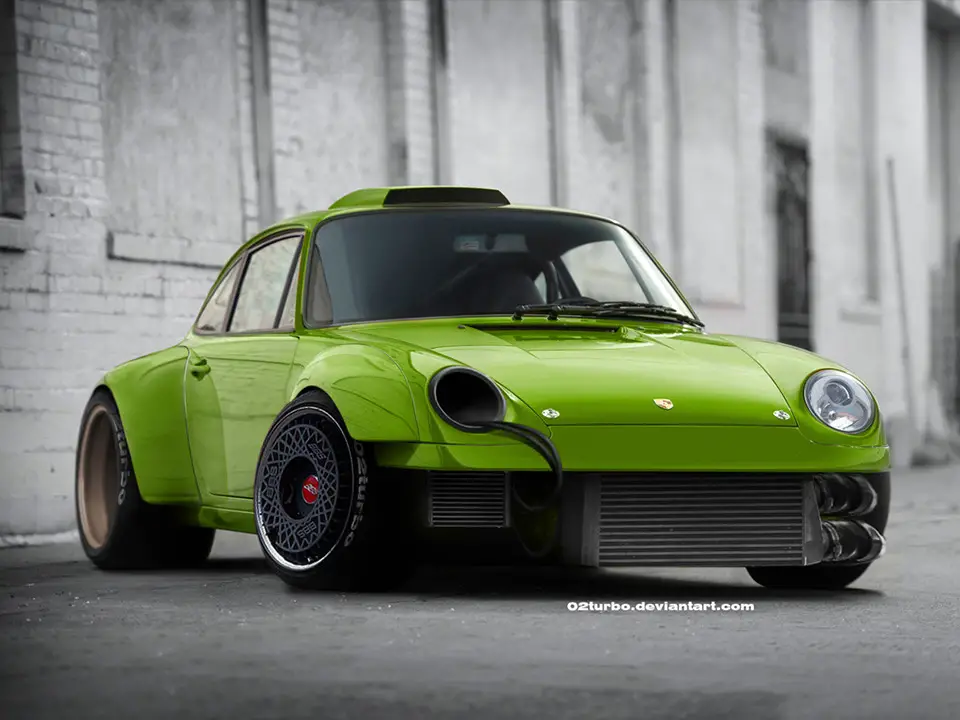 Speaking of RWB style Porsche influences this 911 that Filip did for an Autemo competition takes the bumper half-cut that is somewhat commonly used on rear bumpers, and applies it to the front to give both the oil cooler and intercooler a direct path to cool air.
I'm sure there would be more than a few Porsche purists up in arms if this car ever existed in the real word.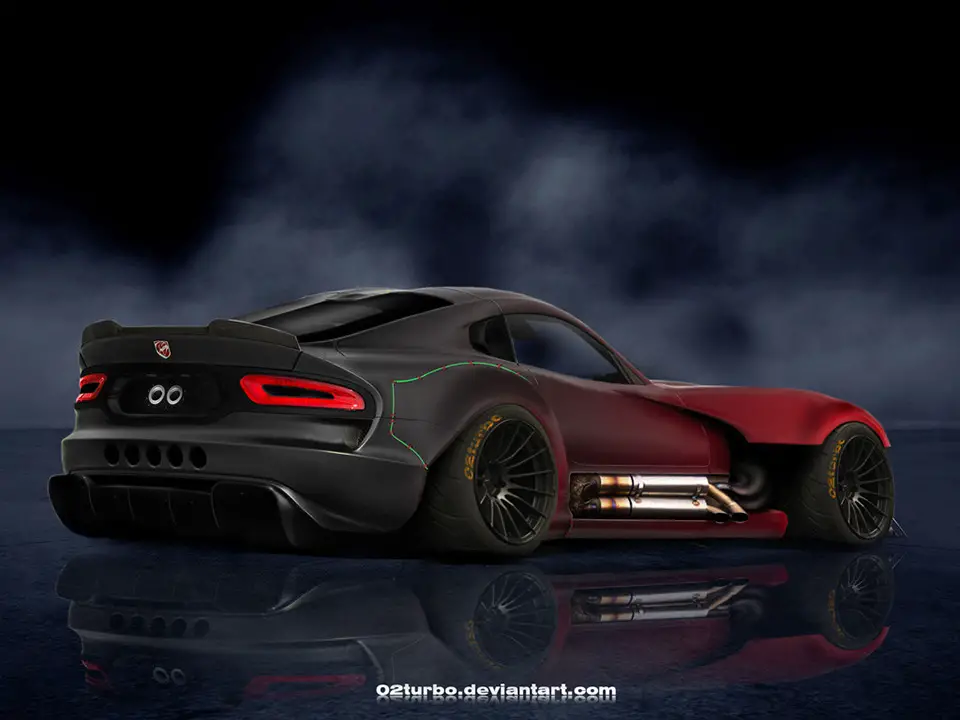 The first generation Viper GTS, the predecessor to this model, is actually one of my favorite vehicles and Filip's version features flares, monster side pipes and what look to be Enkei RSO5RR wheels.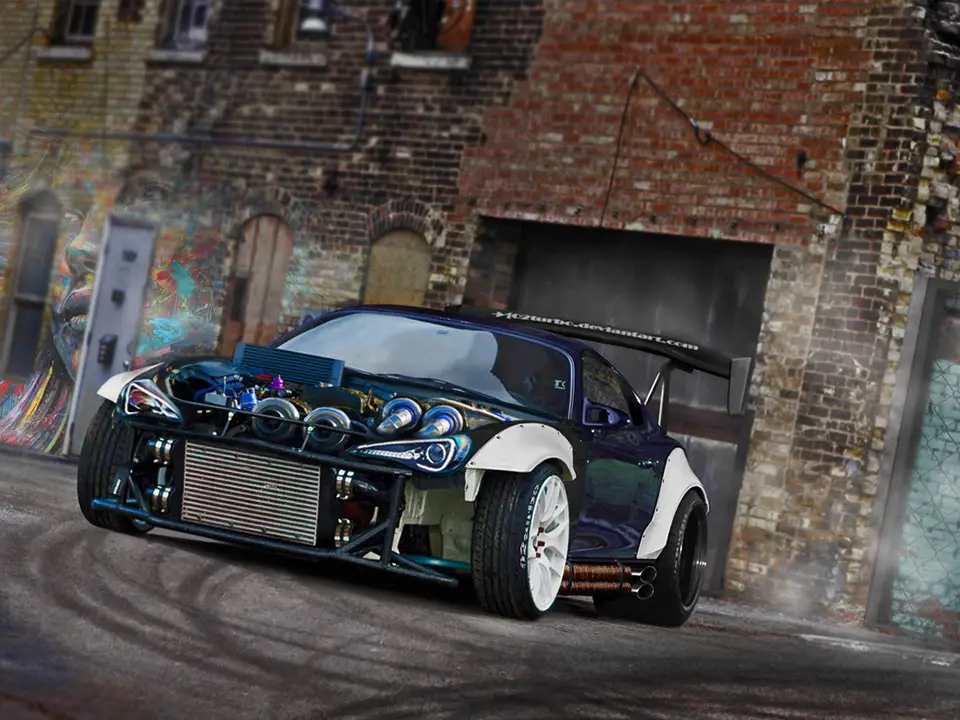 At first glance this car screams ZN6 (FRS/BRZ) but it's actually a Supra with swapped headlights. The quad turbo 2JZ looks to be taken from this s14 and would make this car a screamer if it were real.
Filip says he left the body unpainted and wheels mis-matched to indicate that it's a drift car rather than a hard parker.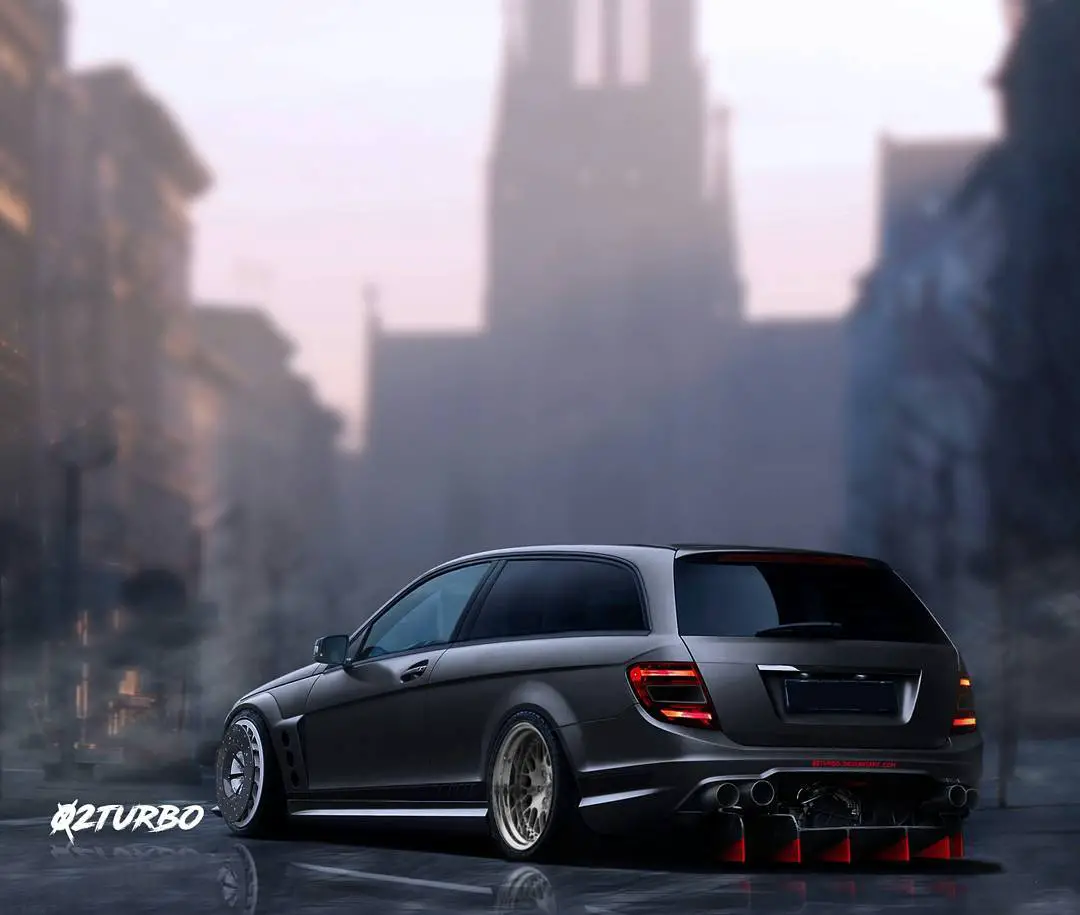 This Mercedes C63 amg render is one of Filip's favorites and employs a lot of the same things the cars above do, namely the diffuser and turbo fans, but sneaking in there is also a subtle fender vent that almost goes unnoticed at first glance.
He's also made the car a 3 door (or 2 door hatch if you'd rather) which, for the non MB fans reading, doesn't exist in the real world.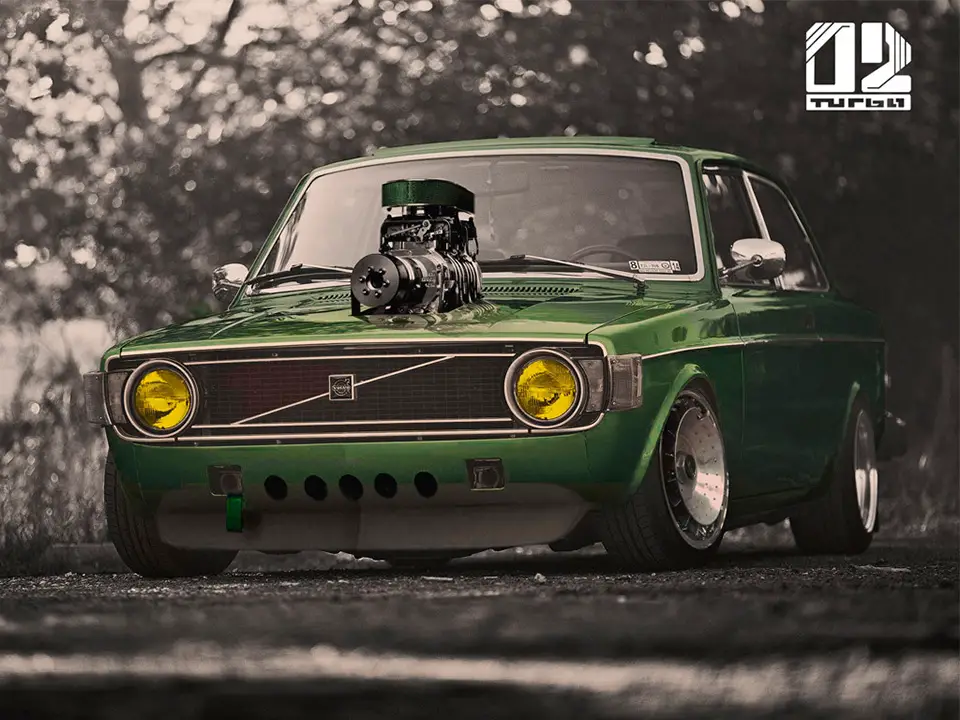 Volvo 142s are a car I don't see enough of, period and this re-imagination of a Stanceworks featured car with Hemi power, makes me really wish I could fix that.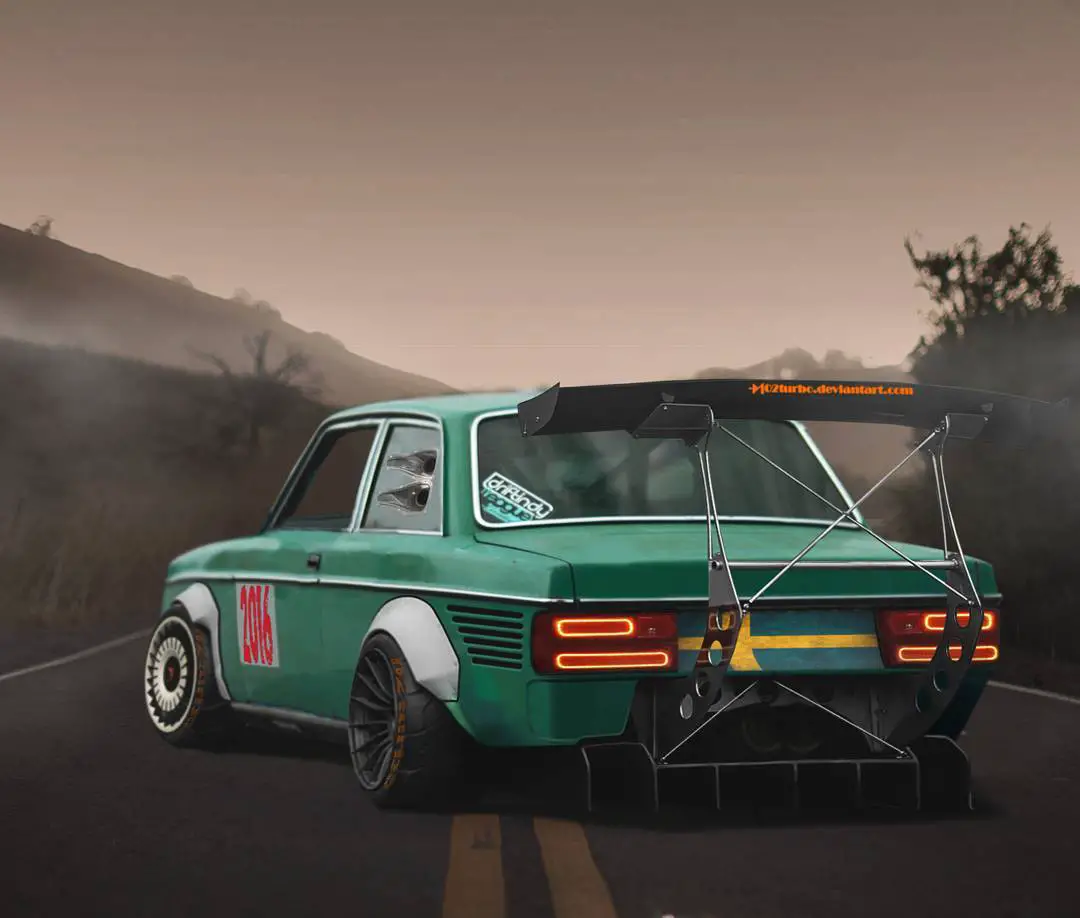 This is an earlier swing at Scandinavian bricks. It's interesting how well LED tails would work on a car that came out literally decades before the first LED tail was ever used on a production car.
The quarter panel vents make me wonder what Filip had in mind for power, rear engine perhaps?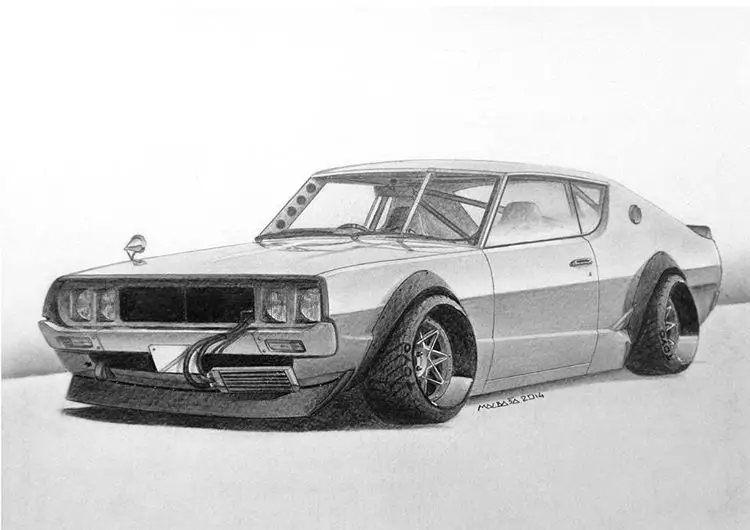 If you were curious if Filip is capable of working without a computer the answer would be yes, and if you're wondering if he can tackle more traditional styling the answer is yes again, as is evident by this hand drawn piece from 2014.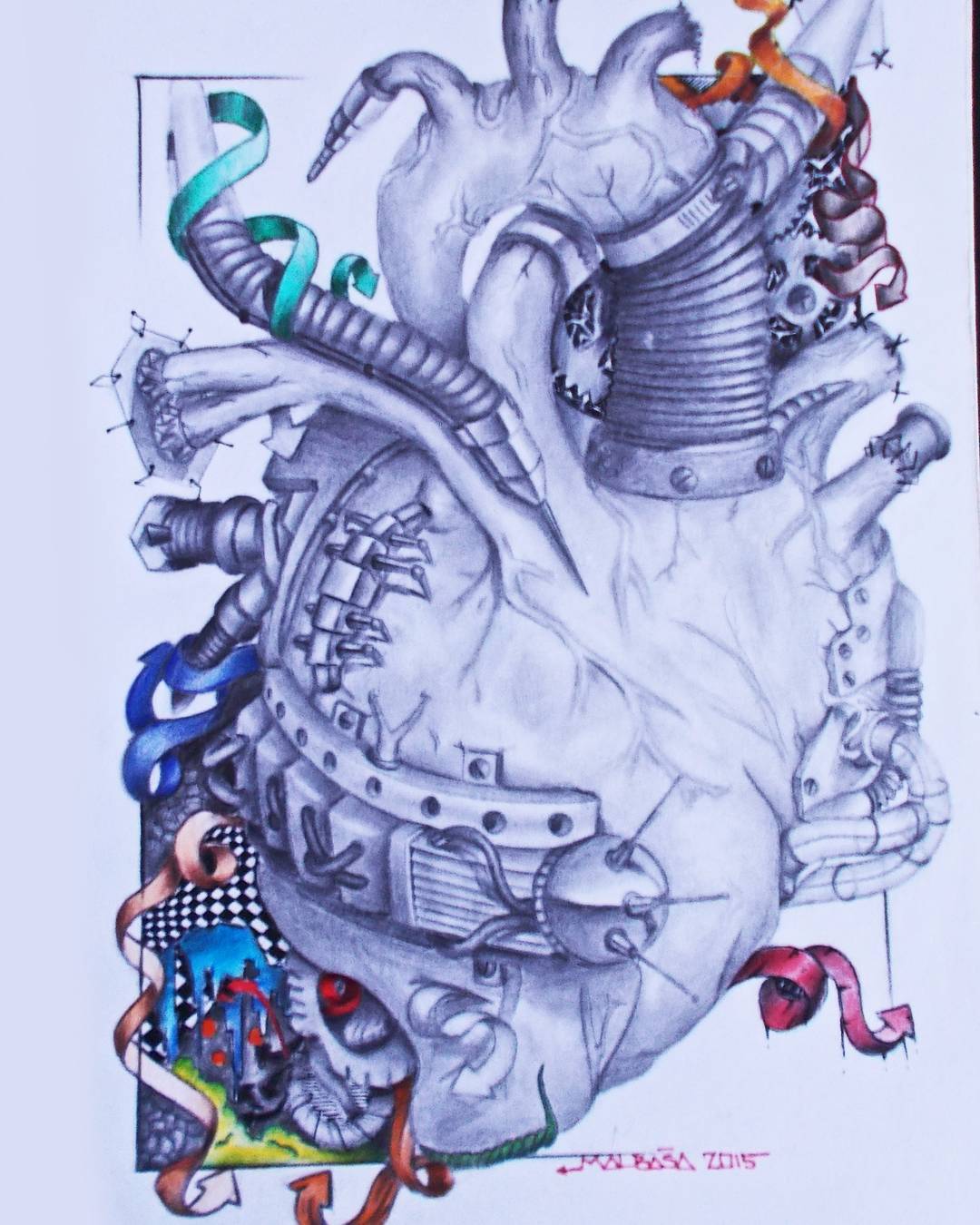 He's also completely capable of putting cars aside and letting his mind wander.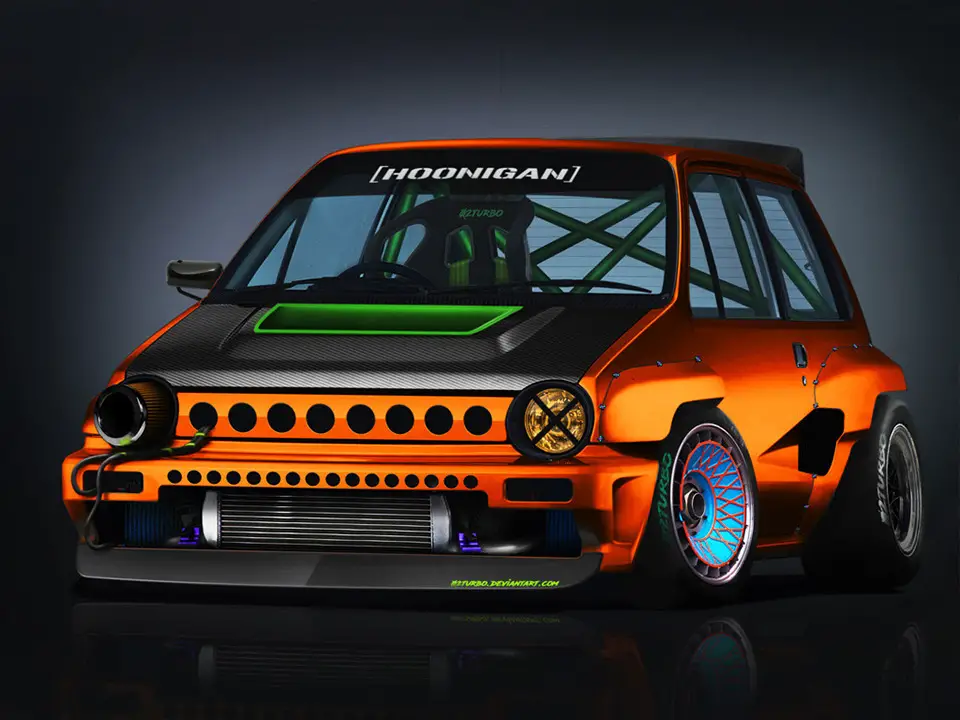 Ending this week's showcase of Filip's work is his take on the Honda City Turbo. 15″ Turbofans, SSRs in the rear and Toyo R888s would put this car right in step with what people are doing today, and inside he's put an OMP seat and Takata harness. Power Filip would like to see come from an F20 drive line which would make this a rear wheel drive hot hatch.
Hope you enjoyed this different Theme Tuesday and I encourage you to check out Filip on Behance as well as Facebook and Instagram.
He's been kind enough to offer whipping up an Stance Is Everything specific render so we should see that in a few weeks!