Trevor Couture doesn't like to do things the easy way. In 2014 he first finished his Volkswagen VR6 swapped 96 Nissan S14. Then about a year later he tore it apart to redo it.
Since then it's been in a bit of a state of flux, being rebuilt and torn apart as he chases his version of perfection.
In it's visual prime, the car looked very similar to how it does below: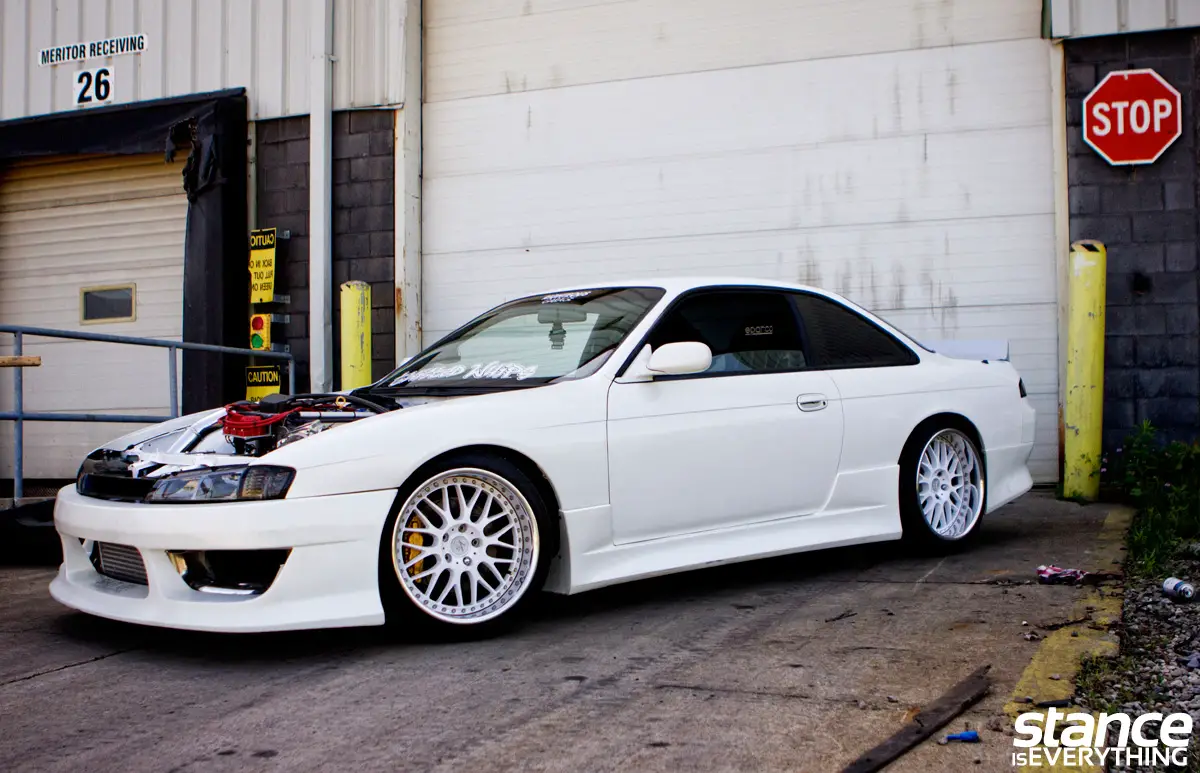 In it's mechanical prime, the car made over 700 horsepower at 28psi.
Supporting that power was a motor that had a Schimmel Performance head, 268 turbo camshaft, 90mm throttle body and 1700 cc injectors. The pistons and rods however were stock Volkswagen components.
The transmission consisted of a six speed, Nissan 350z transmission fit with a PTT triple plate clutch and custom flywheel.
This was bolted to the VR6 motor via a SEO motorsports adapter.
Currently the car is taken apart, and it's future a bit ambiguous.
https://www.instagram.com/p/B7bDME-HCd1/
However with Trevor you never really know so follow his progress via the social links below.