Function and form has always been a challenge for anyone doing a motor swap. In the case of Brad Ruiter, well, he nailed both.
His Chevrolet LS3 swapped Miata is one of the best examples of its kind. If you don't think so, feel free to prove me wrong.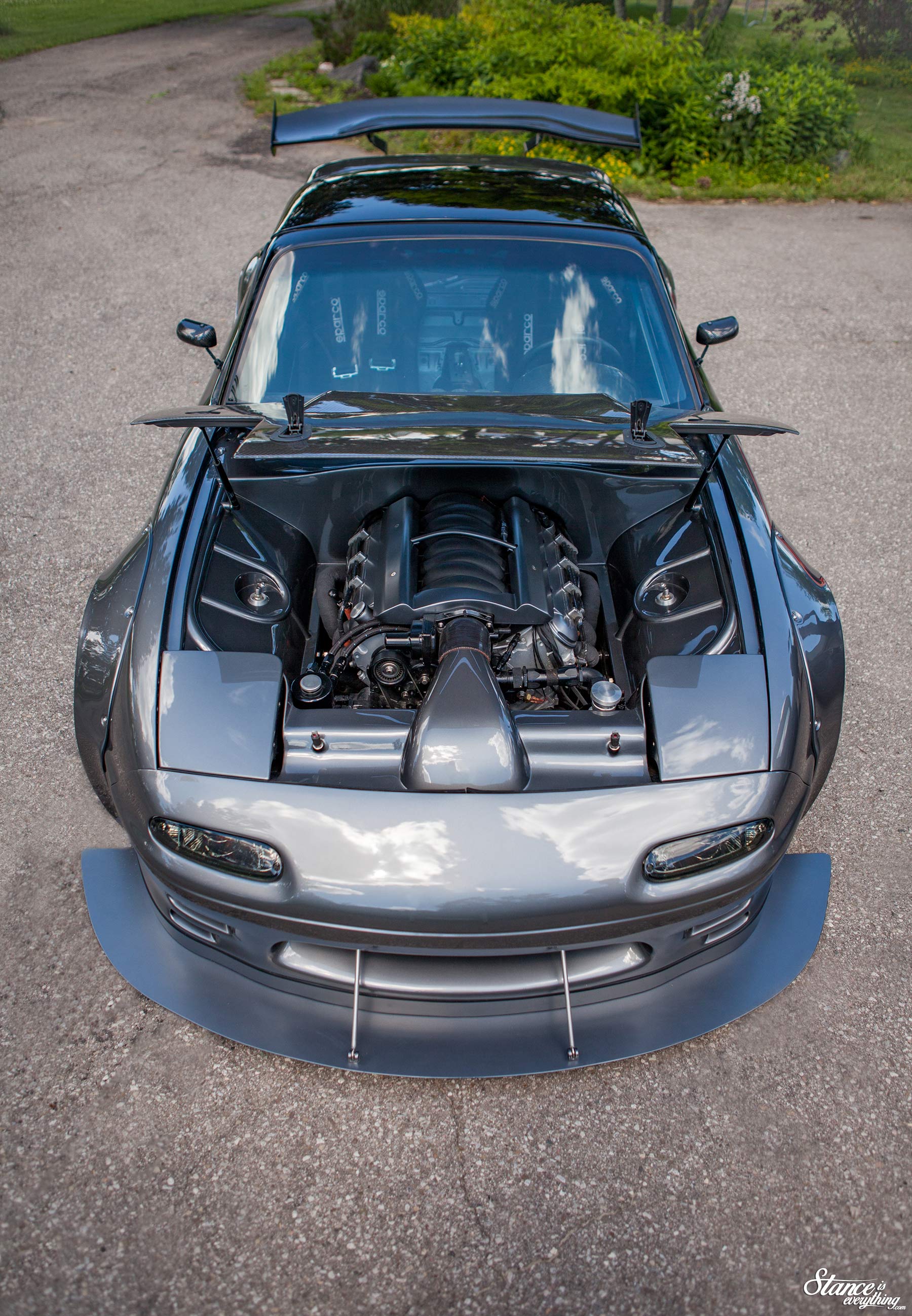 From front bumper to rear, and roof to chassis Brad has built a very functional car to indisputable show quality.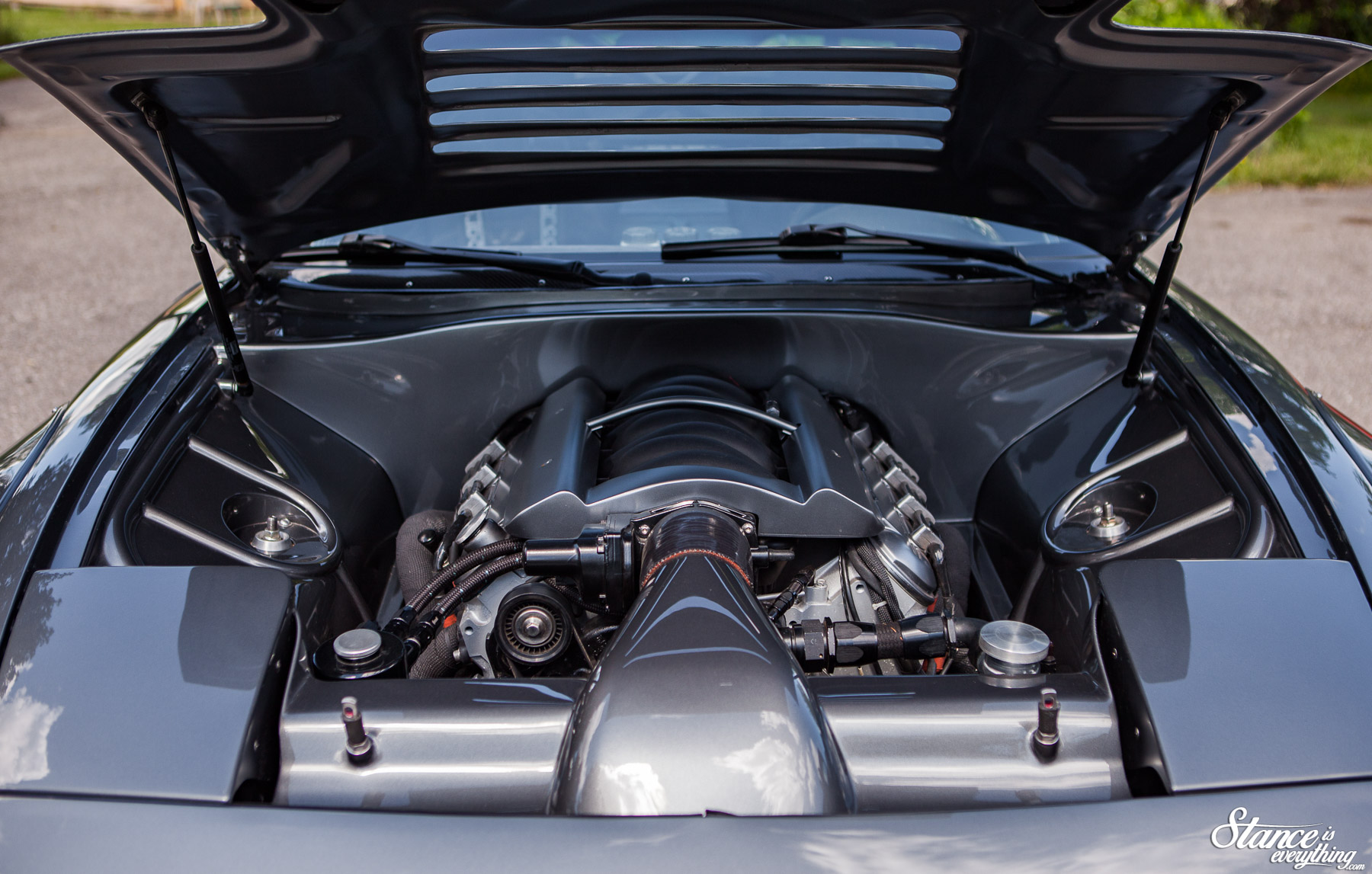 Starting at the front end, Brad simply chopped off what Mazda did from the factory and started fresh from scratch. Within an immaculately shaved engine bay is a Bob Hilton Motorsports built LS3 engine.
The V8 is fit with a ported and decked heads, an Howard stage 3 street/strip cam and Mellins oil pump.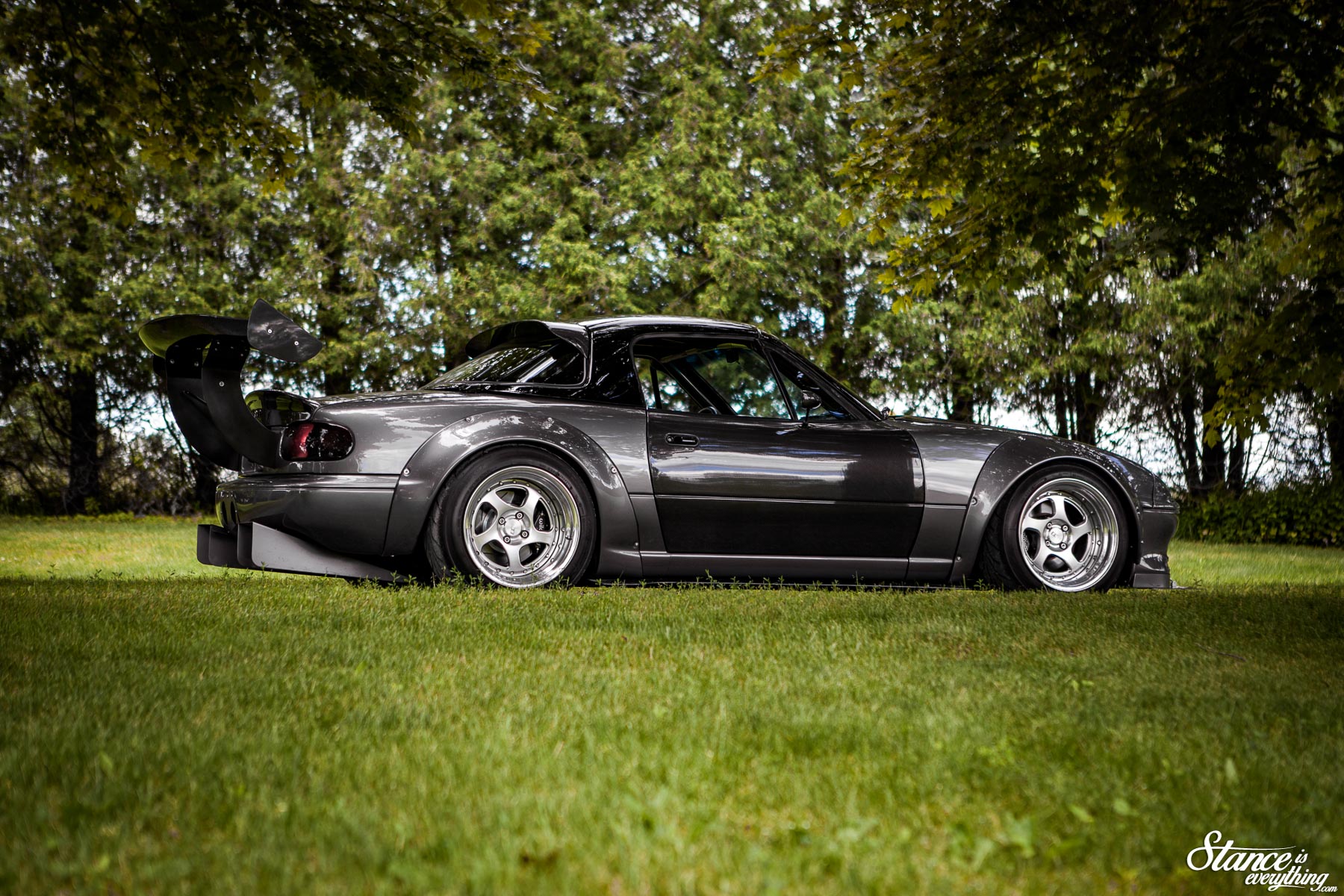 A T56 transmission handles sending power back to the CCW wheels, which are housed in Tuckin 99 N2 fender flares.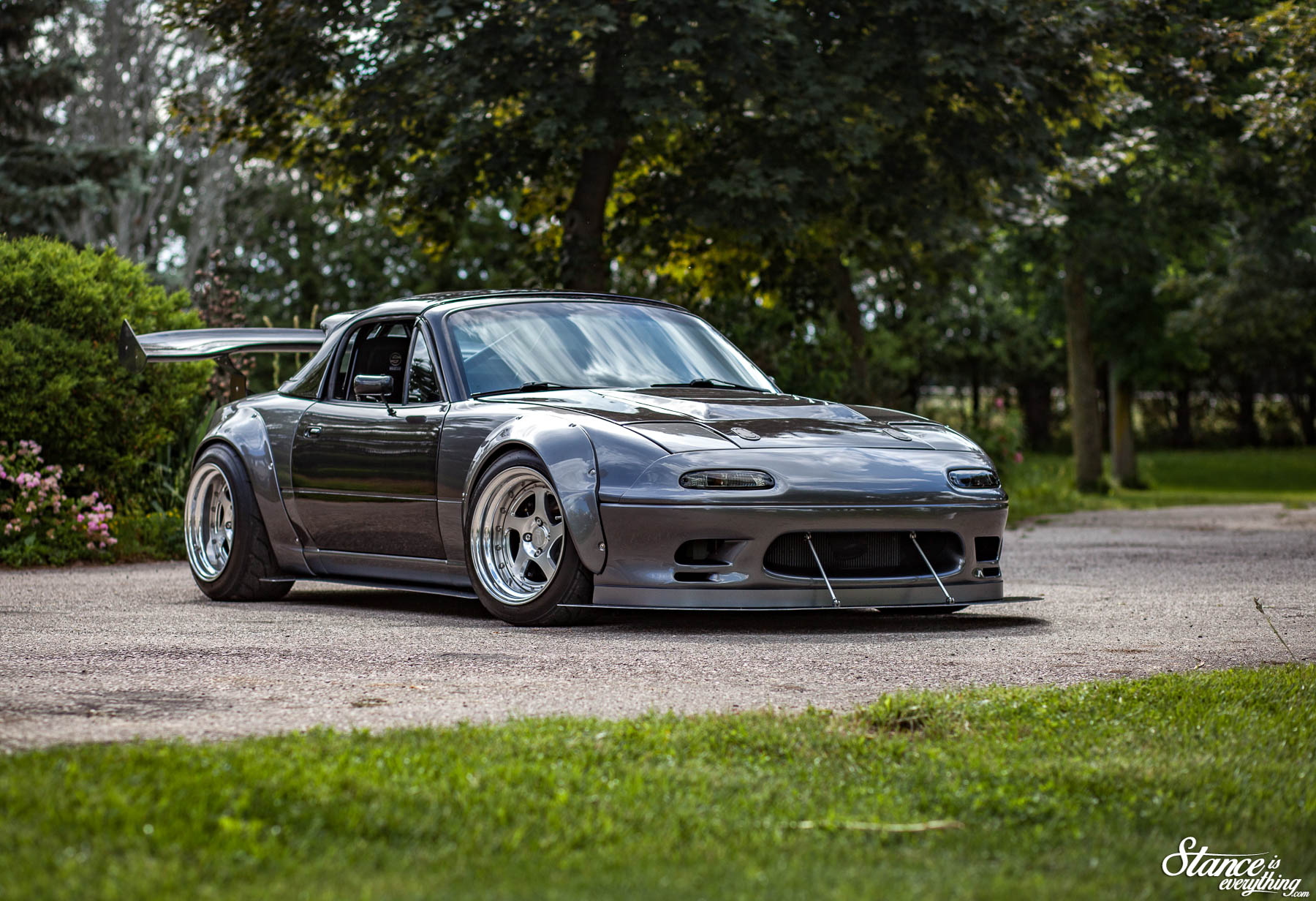 Megan coils, custom control arms, and  Kaiser Automation drop spindles help with any winding roads that may lay ahead. Don't worry, such a magnificent machine isn't just for show, Brad does drive the car.