For warning, my apologies for the lack of proper under hood shots of this J32 powered Honda Civic. I thought I had a good under hood shot of it, but as it turns out I'm not sure I ever saw it with the hood up.
Nevertheless, this Civic, is, or rather was a fixture of the Ontario scene.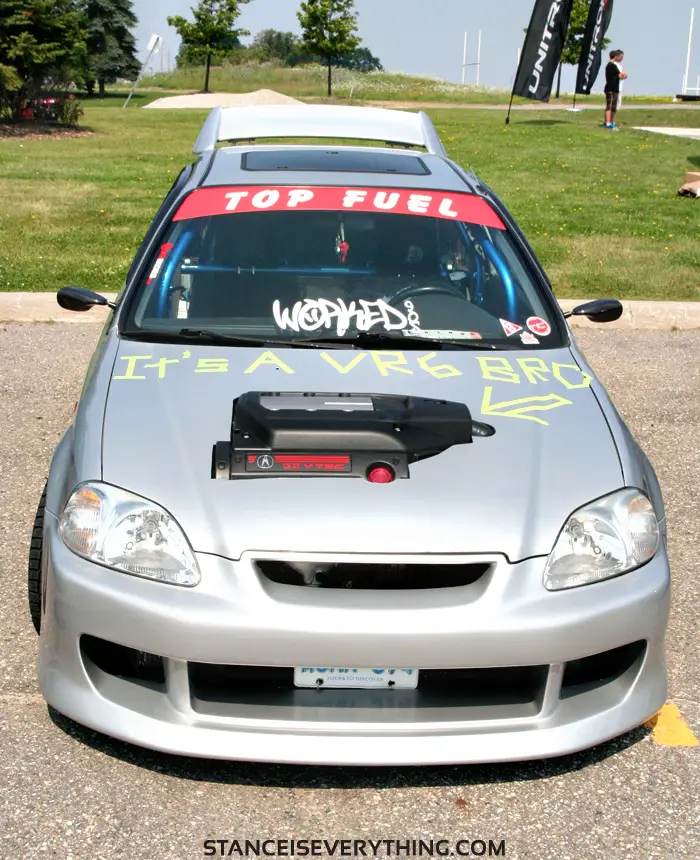 Almost ironically the first time I saw this car was at a Volkswagen show, where cheekily the then owner tried his best to convince others it was a VR6 motor.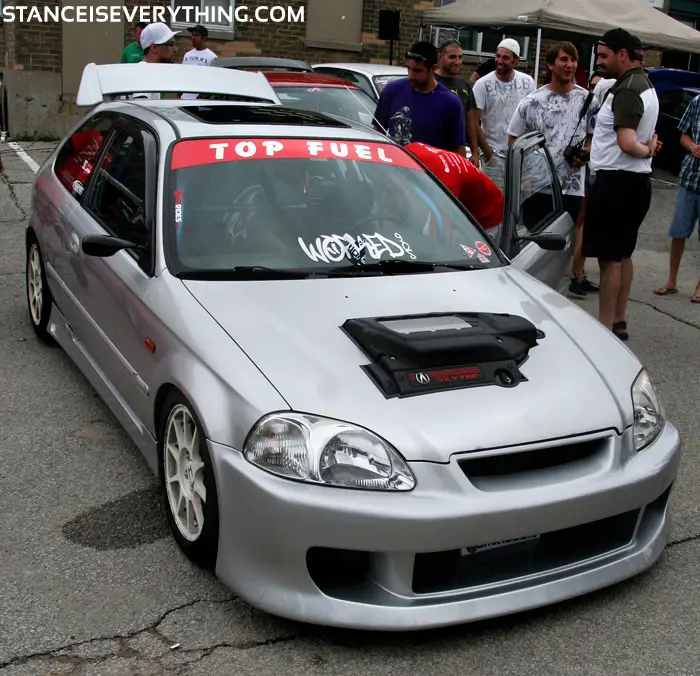 Tongue and cheek humor aside, this car went on a pretty good run during phase one culminating in a print feature in Honda Tuning Magazine.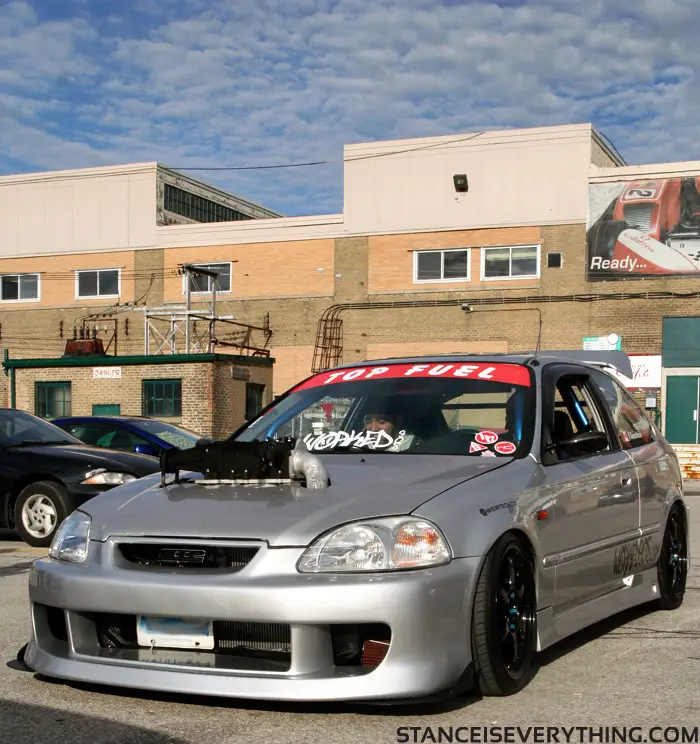 It was then, supercharged, and driven around like that before the original owner sold it.
During the sale (I'm not sure if before or after) the super charger was removed and the car changed colors.
It popped up in 2014, before eventually vanishing back into the horizon.