Depending on your point of view the 2JZ is either becoming, or has become, the Import version of the LS V8. It's a motor that you never quite know where it will pop up next.
Regardless of where it appears next, it's probably going to end up there with a hefty size single turbo.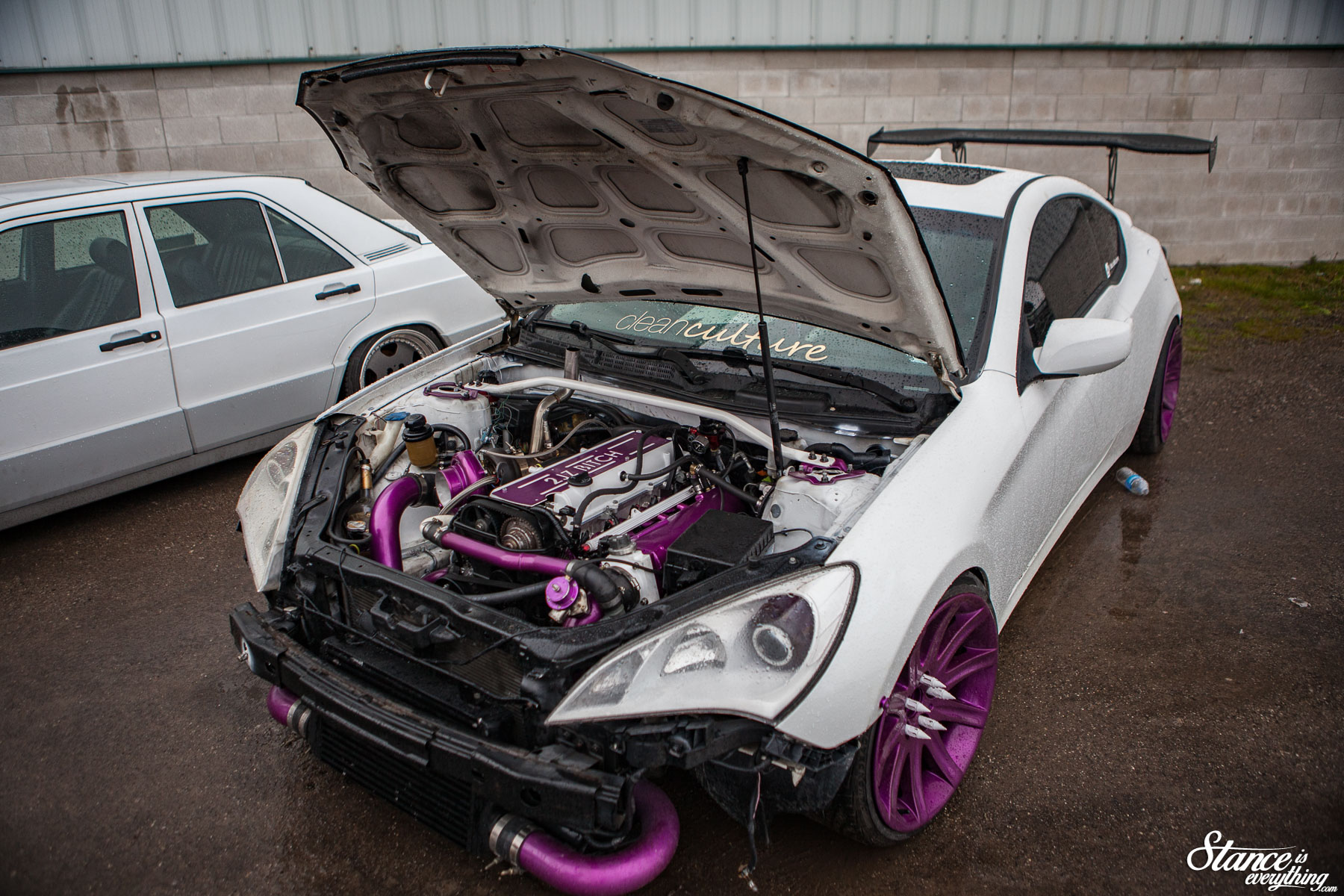 Despite its prevalence, I must admit I was surprised to find a 2JZ hiding under the hood of a street worthy Hyundai Genesis.
While not completely finished, the car is currently sporting a single turbo conversion and supported by an owner built set of motor and transmission mounts.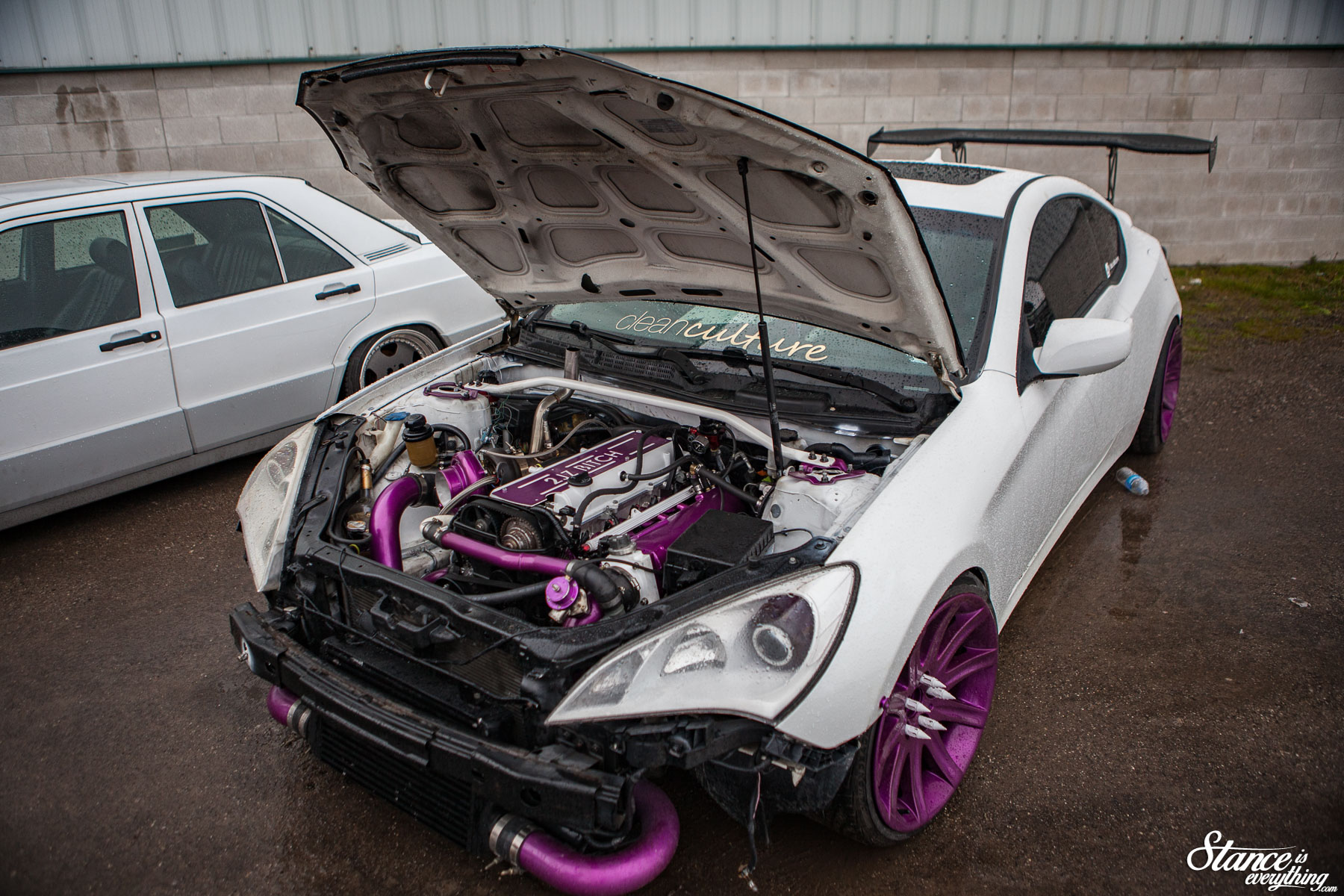 Progress can be followed via the owner's Instagram, @that_white_genny.
In typical 2JZ fashion, yes it does shoot flames.