I've posted this truck before. In fact, it's a large part of this section of Stance Is Everything existing. Originally the subject of a WTF Friday post, then a follow up SEMA post this 1967 C10 is rad.
The builder, Chris Daley, featured in the video below, built it simply to stand out.
The motor is a Jacobs Radial engine, though I'm not even sure Chris knows the exact model.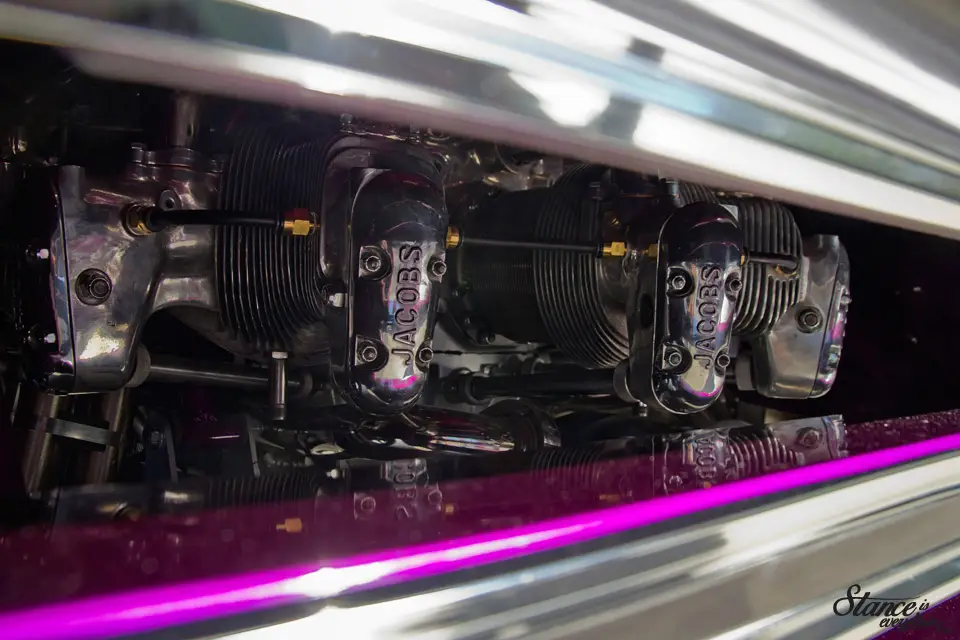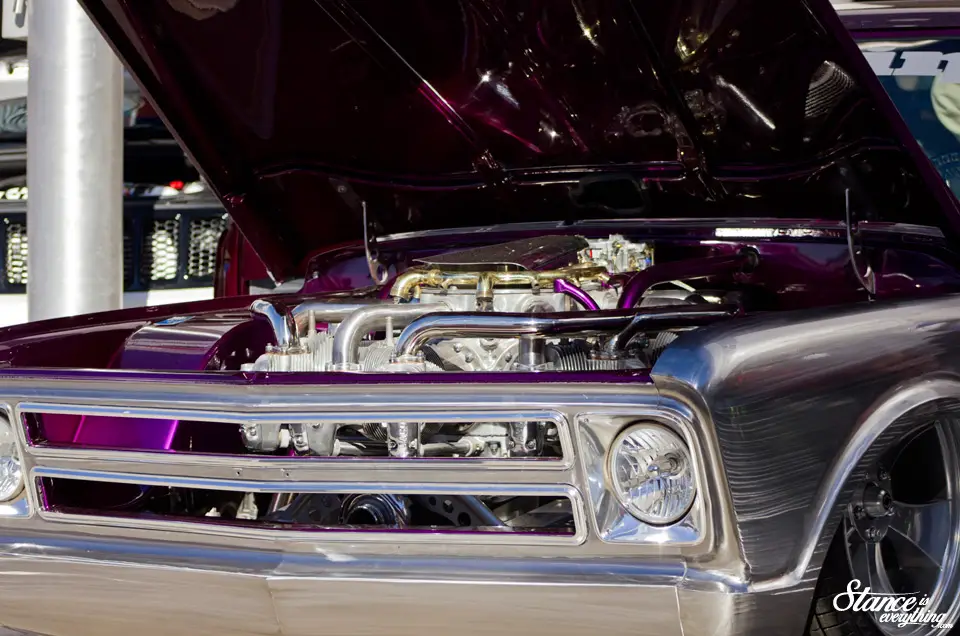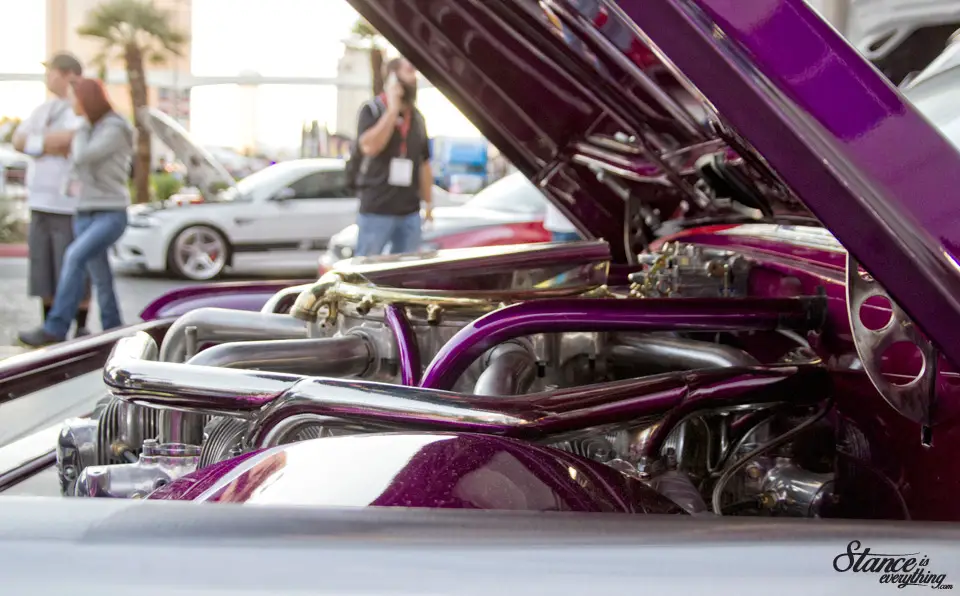 The transmission is fairly interesting in that it goes through a standard rear differential before meeting up with a standard automotive transmission.
Honestly, that's a pretty ingenious solution to a problem that very few people will ever encounter.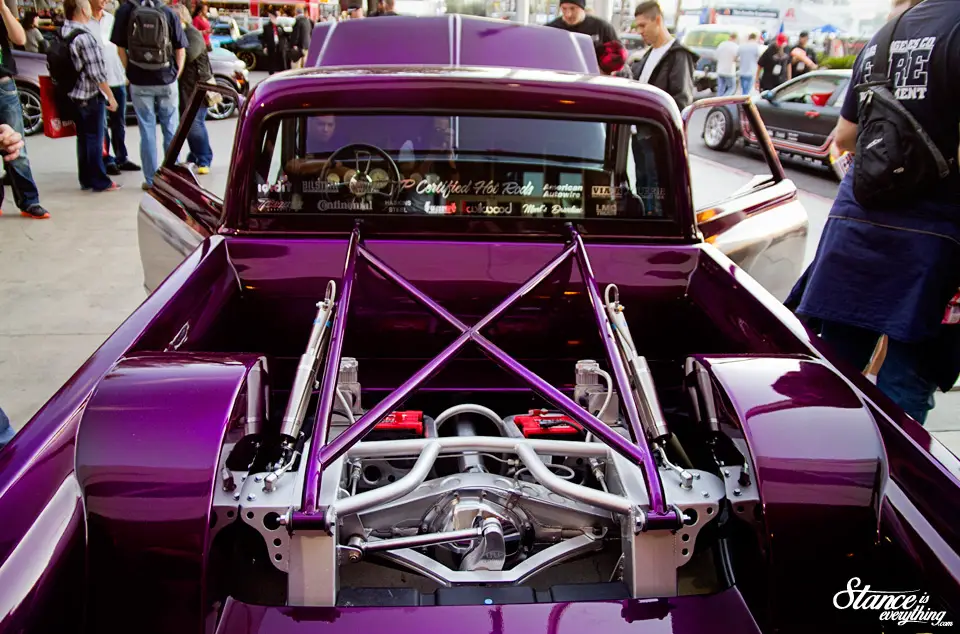 As of 2014 the truck has yet to move under its own power and sadly there have been no updates since.
Chris runs his own shop, and this is his personal project, so I've believe it's been pushed to the back burner for client work.
Hopefully these photos are not the last we see of this truck because it truly deserves to be finished.