If the title of this post threw you for a bit of a loop that's because seeing a bumper car drive down the street would do the exact same thing and yet it seems like this is quite common place in some cities, San Diego in particular. The real question is how did this come to be?
Amusement parks shut down all the time and if the bumper cars do not get sold to another amusement park or fair they are often just sold off to collectors. Some collectors (the lame ones) just put them in their house and stare at them where others slap they body on a custom frame built around a motorcycle motor and drive them down the street.
I am a big fan of the latter type of collector and a big fan of these vehicles.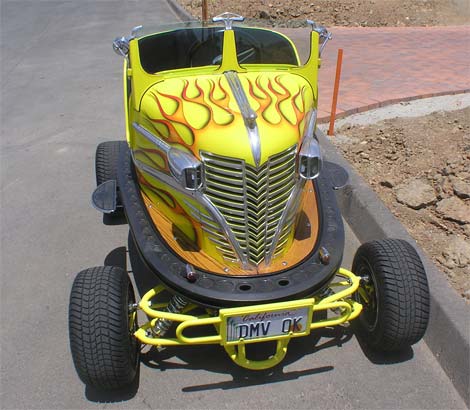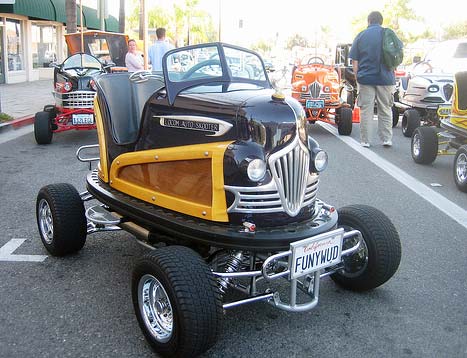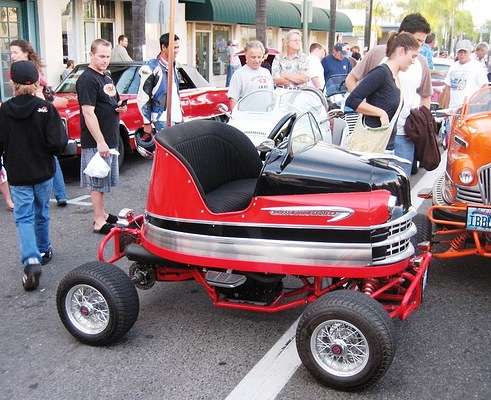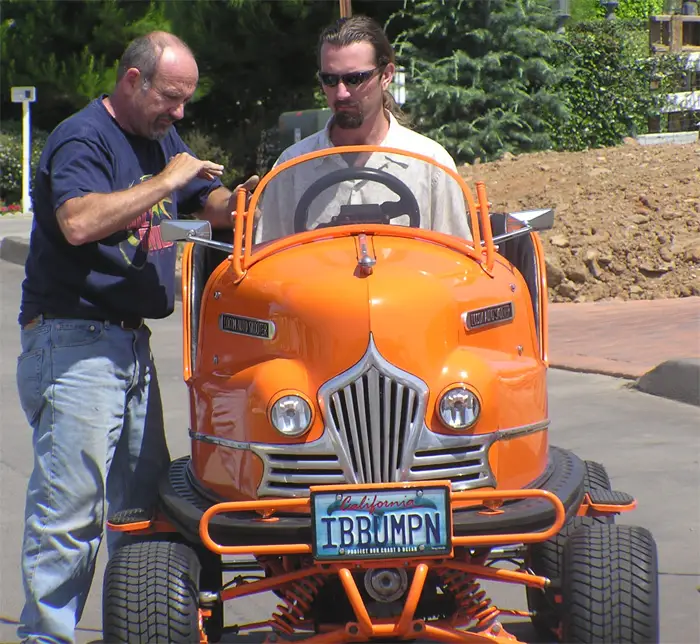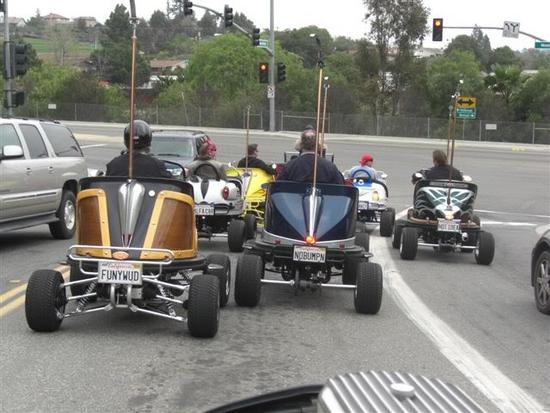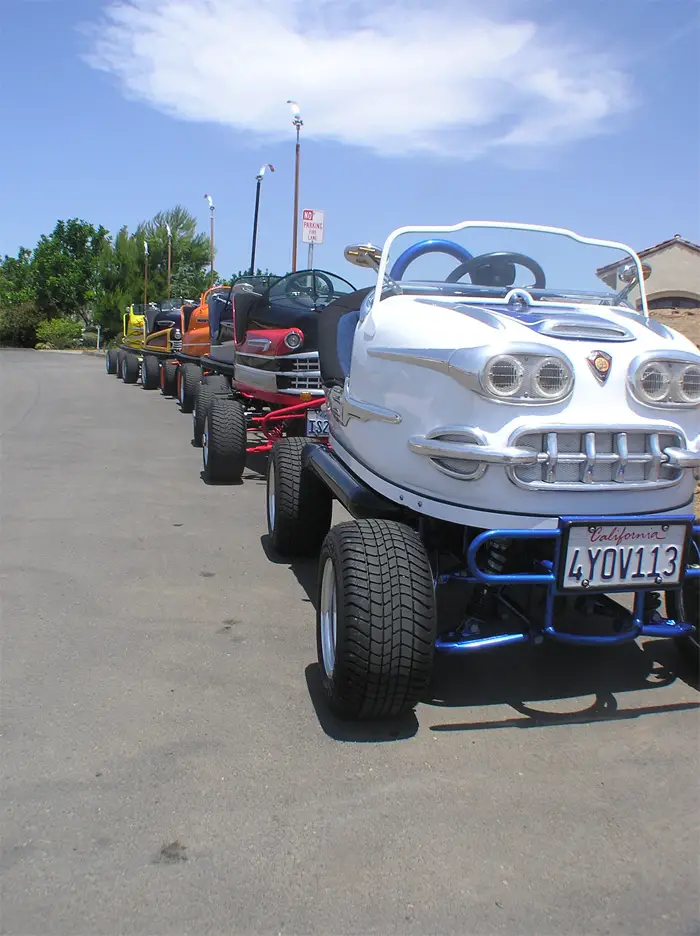 I wonder if I could find one of these on ebay one day, maybe make a 4×4 version with a roll cage and have some real fun. Let's hope I never get my hands on one for my own safety.