After getting a little love from HellaFlush quite a few new people started following me on twitter, real people, not just those weird half naked fake accounts that tell you about teeth whitening. One of the accounts that stood out was British Columbia photographer Bryce Casselmans. The pic of him ripping some back roads in his Miata looked sort of interesting and seeing that he and I share a lot of the same interests (cars, toys, 'extreme sports' photography) and I so I decided to follow his tweets. He has been doing some interesting things with model cars lately and I thought it was worth sharing what can be done with a few bucks, some camera equipment, and a little creativity.
Bryce found this 70 Plymouth GTX at his local pharmacy and set up a little home made booth photo shoot for it.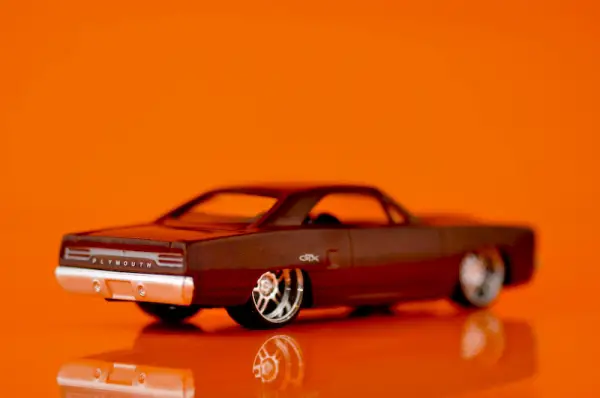 Slammed type III's look great even at 1:24 scale.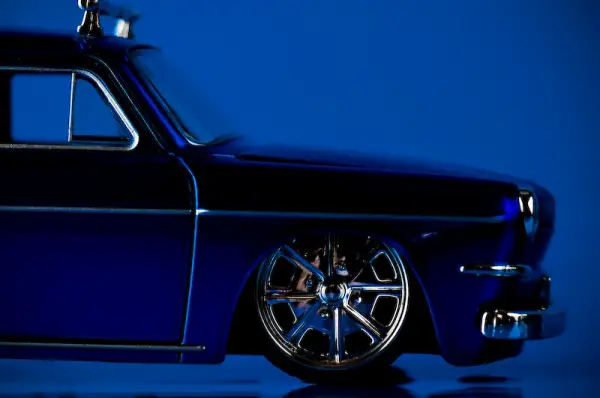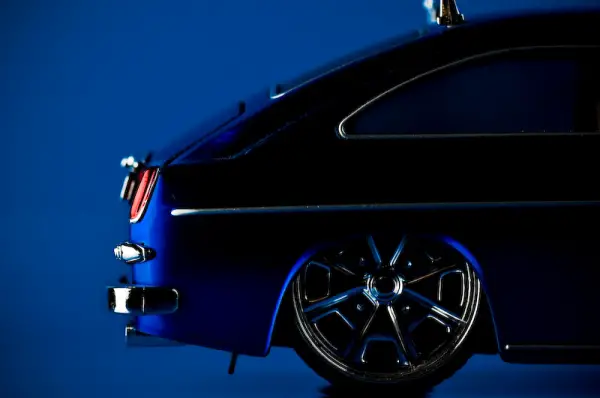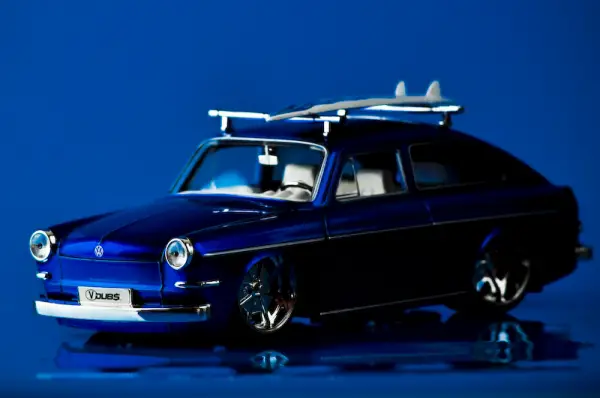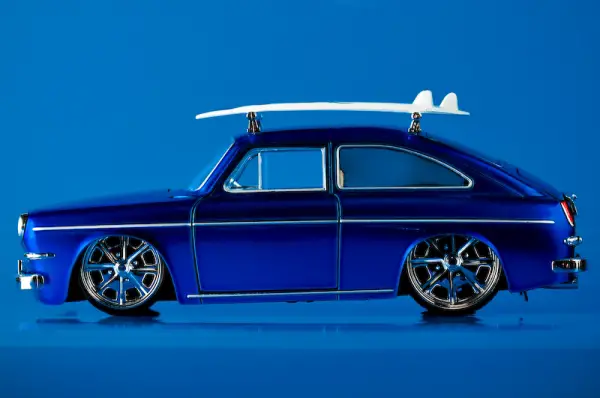 This is probably my favorite set of the bunch, such a creative use of a fog machine (owning a fog machine is pretty awesome on it's own).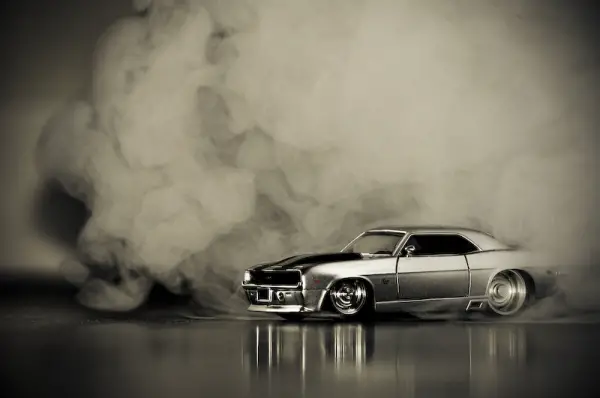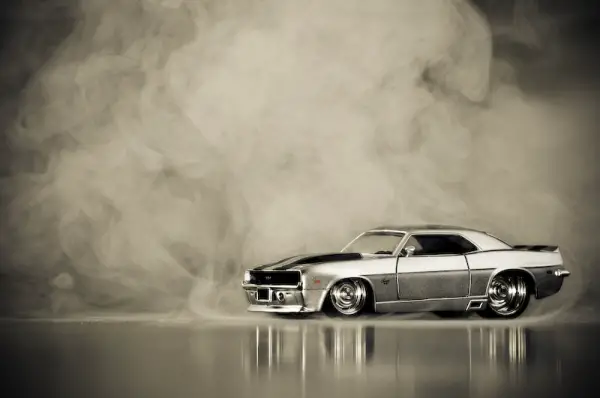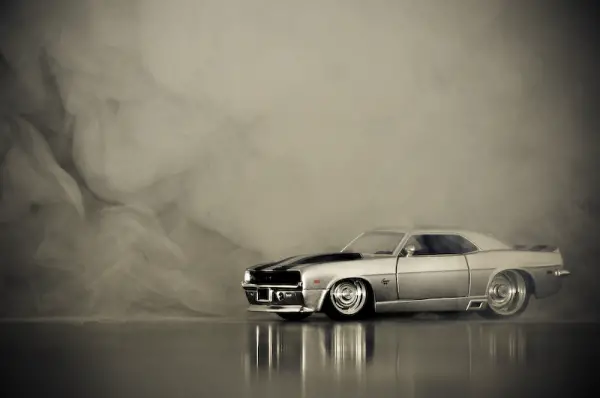 *All photos Copyright Bryce Casselman
If you want to check out more of Bryces work you can do so here on his blog I know the fly spot where they got the champagne, and his portfolio BryceCasselman.com