It snowed Monday night after I got home pretty decent but the weatherman says that the weather is going to be above freezing for the next week or so which means I can hopefully wash my car and have it stay clean for longer than two seconds.
Today's Winter Wednesday goes hand in hand with yesterdays theme: here is a bug that is a little under the weather.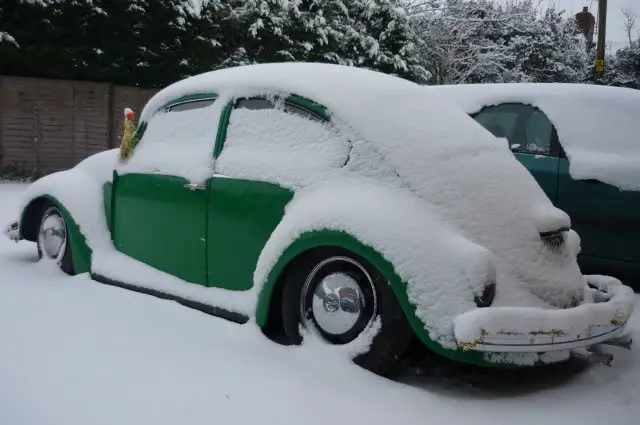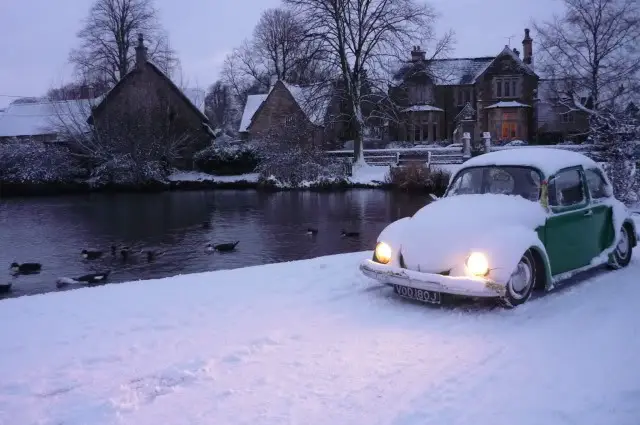 Bug Drifting in the snow
I shared this one on twitter lasts night but here it is for those of you who don't follow on twitter.