Now I know that some of you looking at this photo are thinking 'whats so special about a square body s-10 Blazer/Jimmy in the snow?' Well this isn't just a square body s-10 Blazer (the best gen) its an honest to goodness GMC Typhoon! While I am sure the modestly rated 280hp/360 ft/lbs of tq factory turbocharged 6 cylinder 4.3L powered Typhoon would be tons of fun in the snow, salty climates these things rust out faster than the electric gauges in standard Jimmy's will fail.
Even though GM totally wussed out and never built anything quite like the Typhoon (or its s10/Sonoma sibling the Syclone) again these trucks will always go down in history as fast little s.o.b.s that could not only hunt down Corvettes of the same vintage but 300zx's as well as Ferrari 348ts.
At 30,000 new these things were a steal compared to what else was availible at the time. Now I think they hover at around 12-15k making them an attainable dream car for me and if I ever do own one you can bet it will be lower, faster, and less fuel efficient than it came from the factory.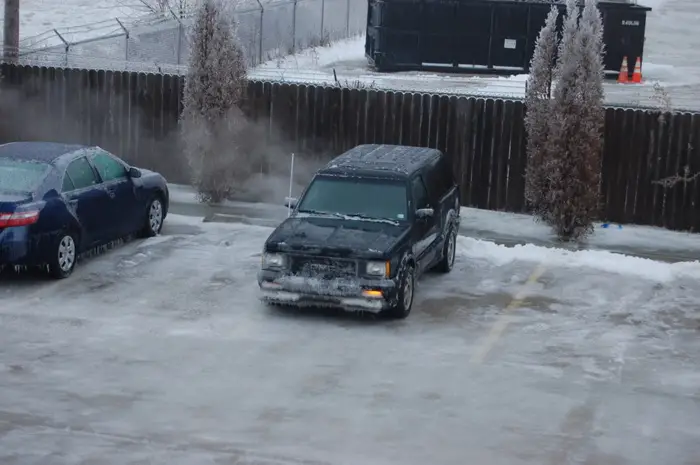 Until I own one of my own feel free to watch this review from Motor Week review 1992:
Learn to love the Typhoon!