Subaru's are capable cars that are meant to be drive all year round. Today we have two Subaru's that are not afraid to be out in the fluffy white stuff that falls from the sky.
This first one is my friend Krystyn's (who I have talked about before) old STI and I everything about this photo is awesome. Fresh snow and an open parking lot is always a recipe for a good time.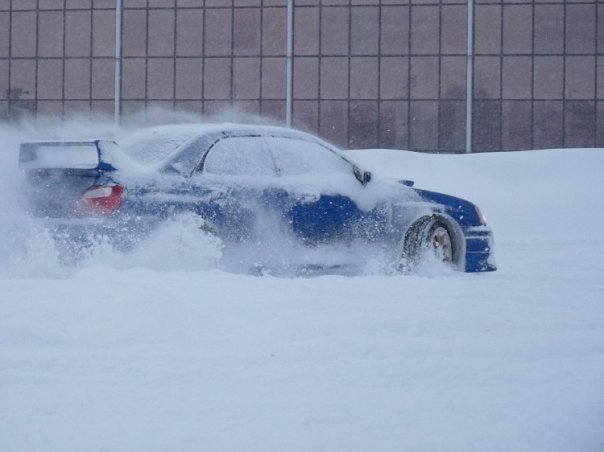 The second of today's winter Subaru's is a slammed pig nose sitting nicely on some flushed out wheels. Whether these are Rota's or real Emotions doesn't matter what matters is this car looks sick and the owner enjoys it.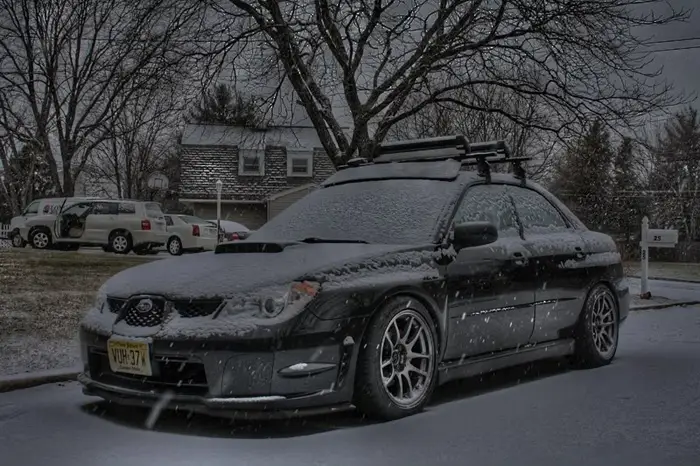 As for here in the GTA it snowed last night which means my car got nice and dirty on the drive in this morning. Perfect!