My friend Jay who is an E30 fitment guru, and one half of the driving force behind local BMW shop Stance Factory, gave me the heads up on this e36 that's wearing 265 Hankook tires all around.
It's been awhile since I've seen this car, and I know the owner drives it hard, so I'm glad to see it's still in once piece and still set up to have the wheels driven off of it.
Form > Function is starting to turn (back?) into Form = Function.
The specs on this setup are: 18 x 9.5 Work Meisters Forgeline Competitions, et19 all around without the help of spacers.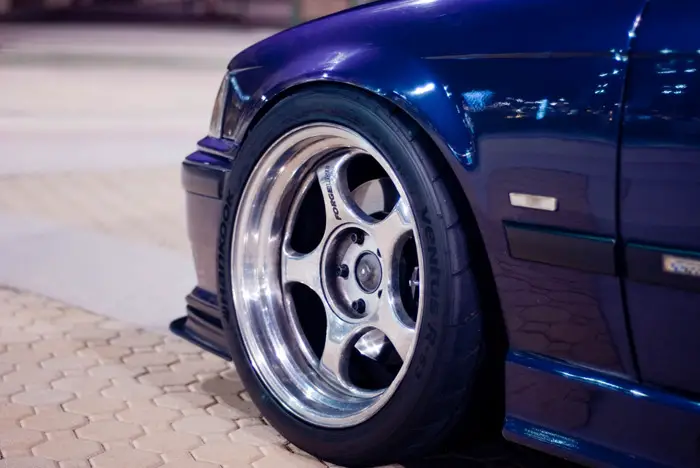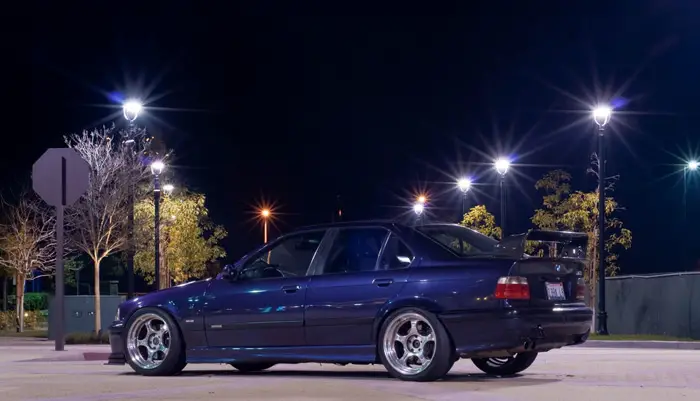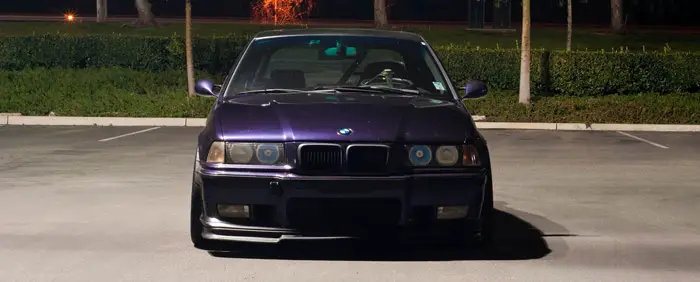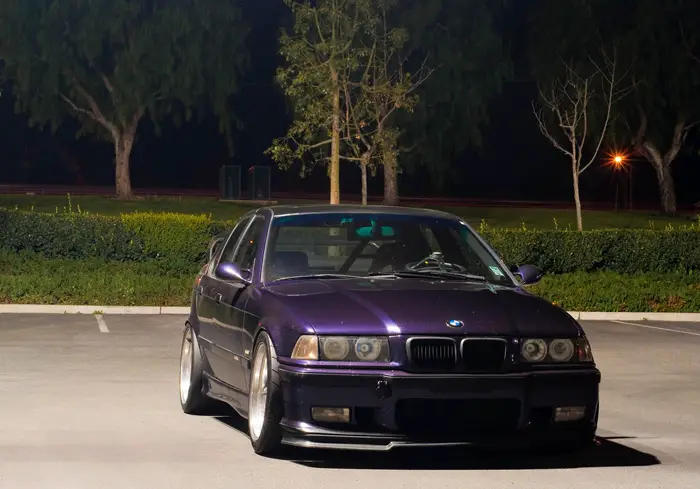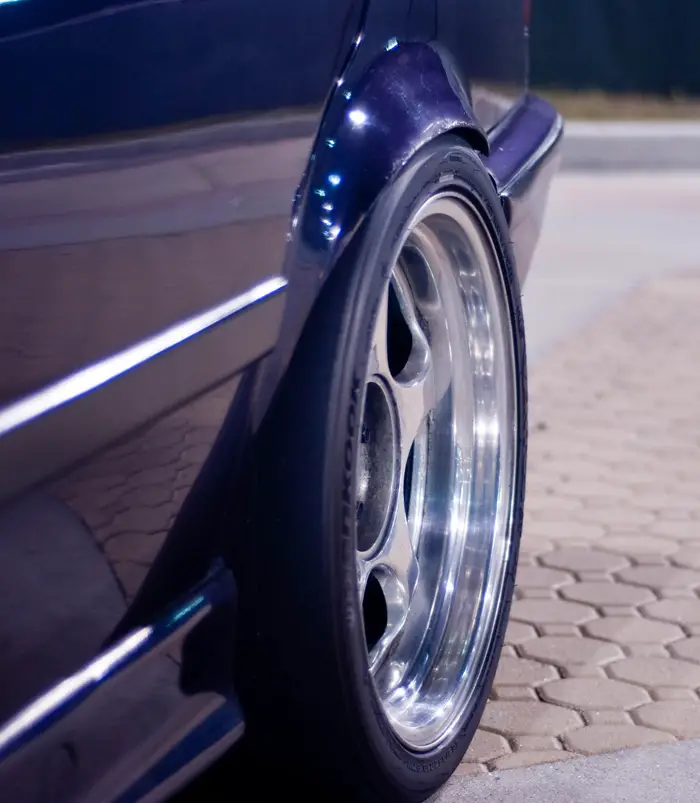 Found on Bimmerforums via Jay at Stancefactory.
I'm down to continue this 'Fat and Flush' series and even make a category for it if you guys have some setups you would like to send in.