I found a thread last night so full of WTF Friday content that I couldn't help but share a few of them on twitter last night. I couldn't believe the 'quality' of some of the cars lying within. The amount of work people without lots of taste are capable of astounds me.
The thread in question has been bookmarked for later use because it's seriously packed with gems like today's car which started as… um, something and was turned into something with a fish tank in the boot.
If you can prove to me what this is consider a set of url stickers as your reward.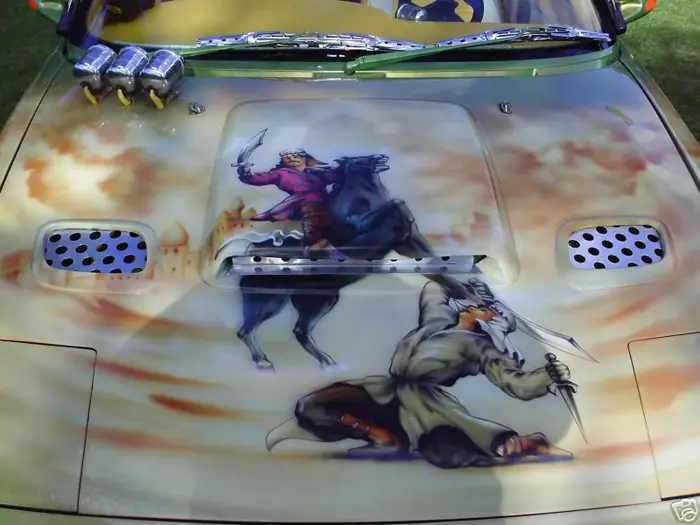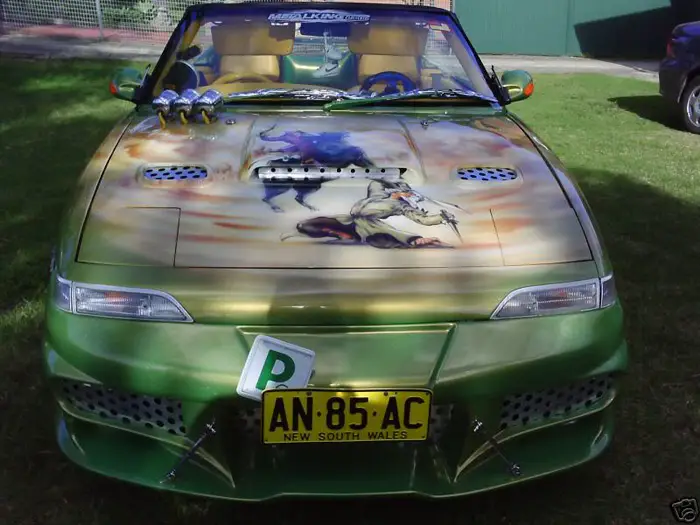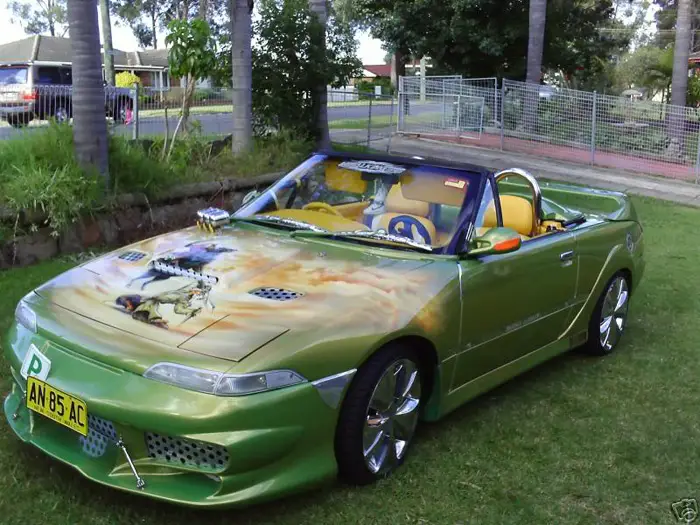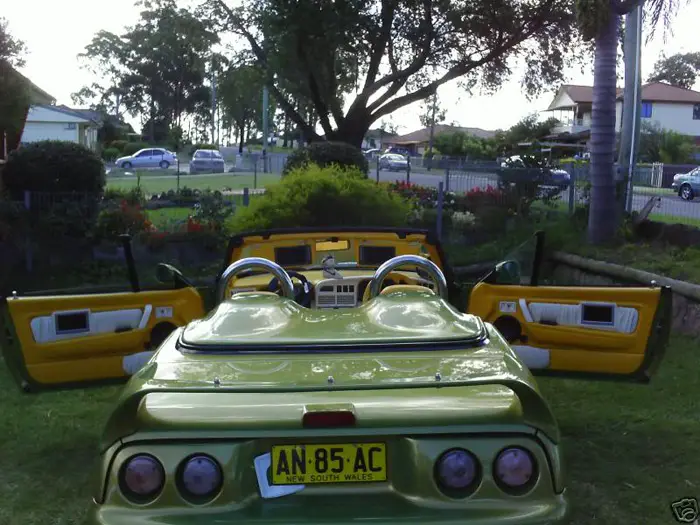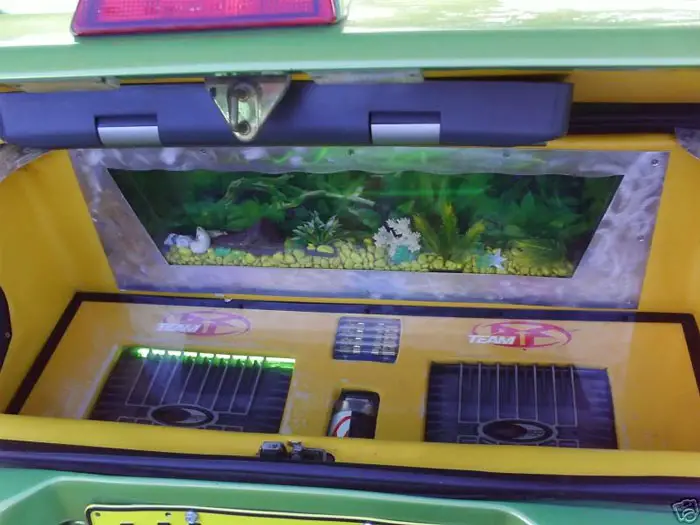 Site Updates
Previewed these stickers a little bit on facebook last Sunday but now I finally have enough to toss in the store so consider this the official announcement of the 'Tellin' it like it is' sticker line.
The concept around these stickers is that you can purchase as few or as many as you like and combine them to say whatever you want.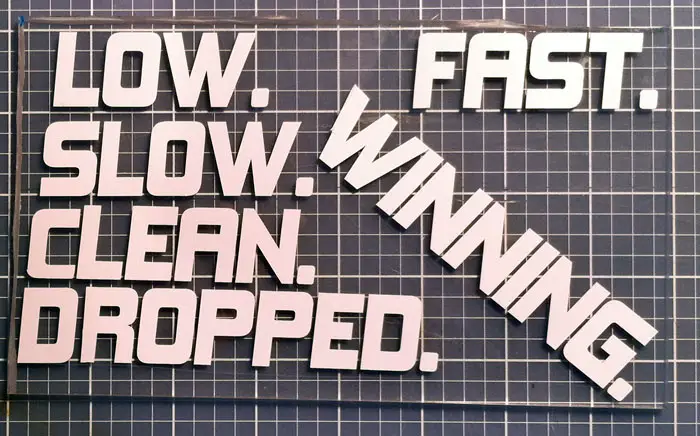 The words currently available are "Flush, Low, Slow, Clean Fast, Loud, Stance" and by popular demand "Winning". and they are $2.50 each printed on matte white Avery vinyl and available now in the store.
Currently 2 of each word is in stock but they will be printed on demand as I do them in house for now. If popularity necessitates it production will be moved to Seche Media where more colors will become available.
Also I will be taking part in the Sweetie Girl Racing Advanced Driver Training event I mentioned a few weeks ago this weekend so expect some coverage from that next week.
Looking forward to it actually, should be a departure from just driving my car from here to there.
Hopefully nothing lets go haha.
Flashback Friday
Had Rat Rods/Vintage Rods and summer on the brain so lets take a look back to the Street Classics Pre 1955 show. I hope they do another one of these soon.