I've already shared a few of my favorite Mazda Speed3s here with you, SumThaiGuys white one on SSR Long Champs and the Fat and Flush black one on 17×9 RPF-1s, are two recent examples and I'm about to throw this one from Black Mamba Motor Sports into the mix because it's another speed3 I think looks really, really good.
This car is a great example of what can be accomplished with a realistic budget, a healthy drop, and a little originality when choosing a paint color for your wheels.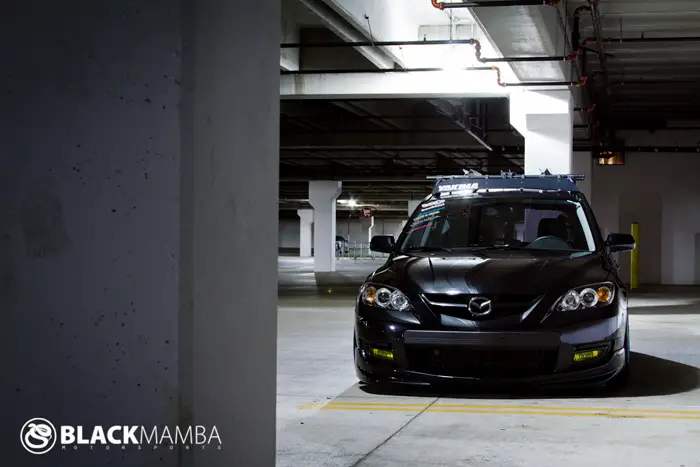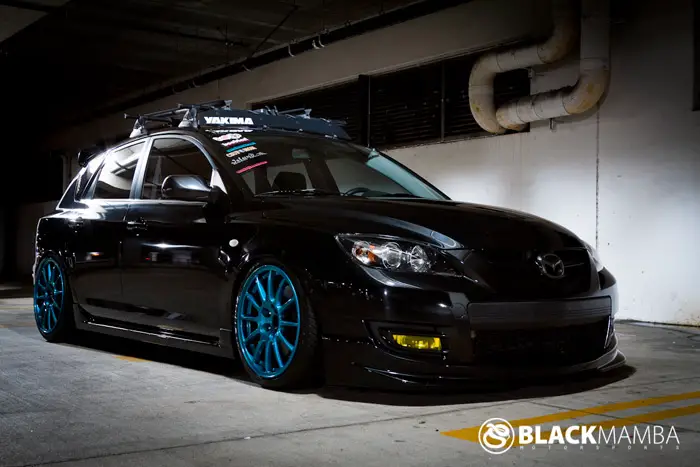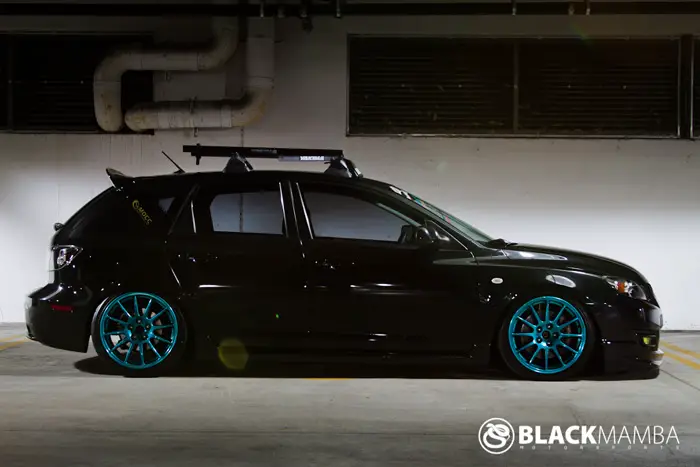 The car is on KW variant 1 coilovers and the wheels (if you don't recognize them) are 18×8.5 Evo X Enkeis fit with 245/40/18 tires.
More info on this car can be found in his thread here on Mazda 3 forums and I was altered to the recent photos of this car via Mazda Fitment's facebook page.
I'm still a little jealous of the speed 3 being able to tuck more aggressive wheels up front, just sayin'…