Quite some time ago Miles from carinsurancecomparison.org contacted me about a writing a guest blog here on Stance Is Everything.
Typically there isn't a lot of guest blogging that goes on around here but I decided in this case it might be good to hear from an insurance insider exactly how we can go about insuring our modified cars and still get proper coverage. I know a lot of us are on the 'they didn't ask so I didn't tell' type of policy.
The post below is his answer to that question and he is going to be checking the comments to answer any further questions you might have.
Remember this is just advice don't go changing your insurance without researching it first.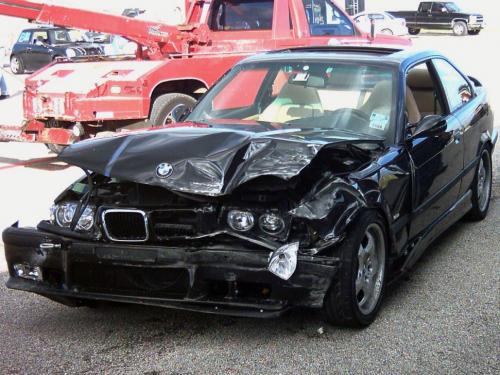 Let's face it – keeping a car stock is boring. Any motor head out there knows that the first thing you have to do to a new car is mod it out. This may make the car more enjoyable to drive, but it could cause problems with your insurance companies. To be on the safe side, you have to make sure you cover your ground when you want insurance coverage. Here is a look at how you can fully insure your modified daily driver.

1 – Know Your Mods

Before you start looking for insurance for your car, you need to know what kinds of modifications you have. This is easy if you put them on yourself, but if they were from the previous owner, do an assessment of the car. The main things to think about are power upgrades, like turbo chargers, nitrous, superchargers, tunes, exhaust work, and the like. Suspension and body work should not affect the insurance and are therefore unnecessary to worry about.

2 – Find a Good Rate

Take some time to compare car insurance rates online to see where you could get the best deal for your vehicle. The car itself will be a factor in your rates, but so will your driving record and age. You can look around to see which companies have the best deals and explore your options from there. Bear in mind, however, that many companies will outright refuse to insure you, as they view any modifications at all as too much of a liability. Specialist insurers may be your only option, if you intend to use the car for other activities like racing or rally driving. When you start looking at quotes, make sure that you accurately quote the amount of miles you will put on the car in a year. (The average person will drive about 12,000 miles a year, but that number could be much higher if you have to commute to work or school a lot.) An accurate quote here will assure you the best policy possible.

Never, under any circumstances, consider buying insurance without disclosing the full extent of your modifications to your car. In the event of an accident, your insurance company can and will deny you coverage entirely if they discover that your car was modified, even if the modifications had nothing to do with the event. The absolute best policy is always to be honest, and accept that you may need to pay higher premiums as a result.

3 – Get the Policy

After you find the perfect policy for you, you can make your payments and sign your contracts like you would expect. Insuring a modified daily driver is more simplistic than you may think, as long as you know what you have and what you need. You can get your coverage as soon as you need it.

If you decide to modify your car after being insured for a while, you will still need to inform your insurance company. You may find that they will allow some modifications without altering your policy or premiums, but you must contact them and clear any plans you have before beginning work on the car. Always remember that you must disclose the full configuration of the car and what you intend to use it for, or you may lose your coverage.

When he's not reading about the latest auto news, Miles Walker looks at auto insurance comparisons over at CarinsuranceComparison.Org. His latest article reviewed car insurance TX.
Hopefully you guys found that helpful, and comment below with any further questions.